Here are some products mentioned in this article for you to vote based on your own opinions: Which products is the most influential in the 2010s.
Also, leave your comment for further discussion of this topic or prediction for tech that will change the 2020s.
We will constantly update the number of votes for each product and experts'/readers' comment in this section.
There have been multiple attempts for many decades past to make a cheap computer. They finally did it with the Raspberry Pi. This computer starts at just $25 and it was the first accessible device that wasn't a full computer but brought you storage. This device is too slow to replace a desktop computer, but it does turn into a fantastic device to watch television on.
Though this looks like a component that fell off a more advanced computer, it made promoting coding in schools a possibility. Furthermore, the possibilities are endless with this Linux device. It is the go-to gadget for engineers and tinkerers to be able to practice on. You can turn this seemingly useless device into anything you want, speakers, smart stations, weather stations, the possibilities are endless.
When Steve Jobs first presented the iPad back in 2010, it was thought that this would be a useless device. We already had smartphones and computers, what did we need a device in the middle for? Steve Jobs got it right. After many failed and started attempts at creating a mobile device that wasn't a phone or a laptop, the iPad hit the market. Little did the production team know just how important mobile devices would become further into the decade.
The iPad continued to grow and market making it one of the most lucrative projects of Apple and making it one of the most wanted mobile devices on the market. By the time the iPad Air came out with a thinner and lighter design, the crowds were in line. Once the iPad continued to grow to include a stylus, a keyboard, and constant upgrades, the iPad made its way into the future.
Talking to yourself is considered to be taboo by most. Even though we all talk to ourselves sometimes, it is still odd. However, once a voice assistant became available, you had an out. Thanks to Amazon's Alexa the voice assistant became a thing that many homes had. Amazon's Echo smart speaker, and Alexa became one of the most popular devices of the decade. Why is that?
The idea that you had a voice assistant at your fingertips brings you into the future and paved the way for smart homes. However, the verdict is still out as to whether or not we want AI in our homes. The reason being as with the development of the Echo came some serious privacy questions. Since humans are on one side of the voice assistant, there isn't a sure thing that your privacy is being respected.
If you think that a car does not have a place on a list of the best gadgets of the decade, then you have never driven a Tesla Model S. This electric sedan has slowly reshaped the trajectory that car companies have been on for decades. This vehicle has forced the competition to embrace the idea of a battery-powered vehicle that was more eco-friendly than their gas-driven counterparts.
This car contains features that include the ability to download software on the large touchscreen display, as well as the ability to have advanced autopilot capabilities. This car is more than a car; it is a device in the shape of a car. Imagine having your tablet do zero to seventy in a matter of mere seconds and you get the Tesla Model S.
Though most people would agreeingly cringe at the idea of a smart home, when Philips first introduced the idea that an appliance can do more, we were skeptical. What Hue did is move the control of our homes from manual switches to the smartphones we always have with us anyway. Upgrading the lighting of your home was as simple as screwing in a lightbulb.
What does Philip Hue do? You now have the ability to turn on and off the lights in your home via voice command on your smartphone app. You can organize and even schedule when the lights come on and go off. Out of town? Not a problem, have your lights turn on automatically with the push of a button by you miles away. These Hue bulbs were incredible when they first came out and are still one of the most compelling reasons to have a smart home.
If you had said back in the early 2000s that a thermostat would be the way of the future, people would have laughed at you. Are they laughing now? The smart thermostat has quickly climbed the rungs to become one of the best smart home products you could ever want. The Nest Thermostat is beautifully designed and fairly easy to install into your home.
These thermostats are intuitive to use and are capable of learning your behaviors. After a while, you don't even need to raise your temperature as your thermostat is on it. The Nest will automatically adjust according to what you desire without you having to touch it, thus saving you tons of money on your heating bill.
VR may still be one of those things that haven't quite taken off entirely yet, but it will. The potential of virtual reality was first visualized with the film "Neuromancer," and the Oculus Rift was the first device to fulfill that vision. At first, there was a string of reports that weren't fantastic, but as more and more people got a chance to try this, there were grinning people everywhere.
The original kickstart to the campaign of the Oculus was to set a financial goal of a mere $250000. However, as it became more available to the public, that number skyrocketed to $2.5 million. It may have taken a while for the Oculus to ship their Rift headsets, but eventually, they moved on to bigger technologically and more affordable headsets.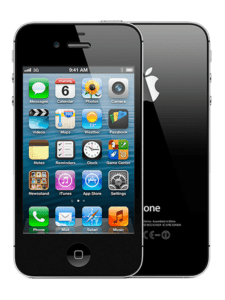 Though the iPhone originally launched in 2007, the advent of the Apple iPhone 4S took smartphones to a whole new level and led Apple to be one of the biggest producers of smartphones on the market. The freshly re-designed Apple phone included new features that changed the way we personally use devices. These three primary life-changing features are Siri, iCloud, and a camera that could capture amazing eight-megapixel still photos and take 1080p videos in HD.
With the advancement of these three primary features, they started to take over the market by storm. The camera alone took over the digital camera market, causing many of them to close down completely. iCloud became a revolutionized way of conducting online business with a connective software that syncs with other Apple devices seamlessly. Siri, well, we are all aware of Siri and the smart technology that was launched at her advent.
The smartwatch at this point wasn't a new concept. Companies like Microsoft were struggling to get people to strap a smartwatch to the wrists because the public just didn't see the value of them. Then the Pebble came along. With the advent of the pebble came a revolutionized design with added functionality that made people look twice.
Using the Pebble, you now can get notifications from your phone to your wrist. You could get email notifications, text notifications, and even phone calls without using your phone. Essentially, you got a second screen for your smartphone. You had the ability to download an app on your smartphone that allowed you to design the structure of your smartwatch how it would suit you best. Later Apple came out with the Apple watch, but Pebble still did it first.
The earliest device that can be considered a 2-in-1 laptop was developed back in 1993 by Compaq, but the 2-in-1 laptop as you know it didn't hit the market until it revolutionized the mobile computer in 2011. By developing a laptop that is also a tablet, retailers had a device that suited everyone's needs. These laptops had full PC functionality but were also used as a tablet when you flipped the screen and used the touchscreen instead.
The revolutionary 2-in-1 laptop is what paved the road for the success of the Microsoft Surface Pro and the Apple iPad Pro with Keyboard and stylus. Through the development of a PC that could turn tablets in a matter of mere seconds, the revolution of mobile computing was born without the need to carry cumbersomely heavy laptops around.
Most of the technology that helped shape the decade is centered around hands-free capabilities. Being able to do things without having to occupy busy hands further is a great bonus to anyone who is constantly busy. In today's society, where the constant being on the go is the norm, it is important to be able to ease the burden with a few products that don't include needing your hands.
The development of hand-free devices and gadgets has opened up a whole new world of convenience for the general public. Tasks that were tedious and time consuming in the past are now being done with quick precision through voice automated commands and AI intelligence. Predictive capabilities also add to the convenience of a hands-free world. As a result, thousands of busy individuals are getting through mundane tasks without breaking up their day. 
Philip Hue – Allows you to turn on and off lights by voice command.
Amazon Echo – Voice-controlled operation
Nest Thermostat – Its intuitive capabilities with home temperature control.
Apple iPhone 4S – Siri can search the internet for you, read your texts, tell you who is calling, and even answer a call for you.
The very first computer on the market many decades ago took up an entire room and cost over a million dollars to build. Now you can get that kind of power in smaller devices that are saving space and making room for other things. Clutter is a constant struggle for most, so when a space-saving design enters the market in the form of a product you want/need, then it's going to grab attention.
Space-Saving has boomed significantly in the past decade. With the rising popularity of a minimalist lifestyle and mini-homes, the world has embraced the need to cut out clutter and minimize the size of products. Bigger is better was the popular consensus until things started costing too much and space became a commodity. The idea of saving space has shaped the new philosophy of smaller is better. 
Pebble – Helps you answer your phone without having actually to dig it out.
Apple iPhone 4S – Gave you a cellular phone that fits in the palm of your hand.
Raspberry Pi – A unique multi-functional device that starts with the size of the average male hand.
Apple iPad – A complete computer system that can be carried around with less space than a textbook, but puts the entire world at your fingertips.
Many products on the market need to fall into the category of eco-friendly because the whole "green" movement has taken off over the past decade. Therefore, is it any wonder that more and more products are centered around being safe for the environment? Keeping the cost of energy consumption down while maintaining effectiveness is a constant struggle that manufacturers have, but they are achieving greatness.
The past decade has really shone a light on the fact that the environment has been seriously impacted by people's complacent behaviors. Therefore, throughout the past decade eco-friendly wasn't only a fad to follow, but in many cases became an essential priority, even mandatory in some cases. 
Tesla S – One of the most desired, stylish cars that run on battery and not on fuel. This car is both eco-friendly and a work of art.
Nest Thermostat – The ability to adjust the temperature to keep both electric and heating costs to a minimum.
2-in-1 Laptop – Keeps you from needing many devices that use energy and work efficiently on longer battery life.
For many decades the technological geniuses have been trying to come up with a way to help those who are paraplegic and quadraplegic. There have been a number of advances to this effect, but none as thrilling as the ability to have a virtual reality in your own home. This decade made that a reality for not just those who can't move, but those who suffer from immobilizing fears and much more. 
Mental health awareness has become a forefront in the past decade of numerous studies and government budgets. The ability to mobilize those who have been immobile for so long was freeing to many who suffered from mental illness. Suddenly, the ability to move freely in a safe, virtual world became popular.
For generations field workers and large corporate companies have worked to figure out a way to make the job of the mobile worker easier and much more convenient. There have been advances to this respect in past decades, but none so dramatically as in the past decade. The ability to be able to help the mobile worker conduct his on-site and off-site job with little interruption to the process has been incredibly advanced and will only increase as the idea of sitting behind a desk constantly continues to dwindle. 
Apple iPhone 4S – This phone has allowed mobile workers to take images right on the spot and email it to the appropriate person in an instant.
iPad – This hand-held cross between a phone and a laptop has impacted the mobile work exponentially because of being able to conduct most business on the go. 
2-in-1 Laptop – Being the best of both worlds as a cross between a laptop and a tablet, the mobile worker has been able to take their entire workstation with them wherever they go.
It can be said that pretty much every technological advancement is designed to make life more convenient, but none more than the developments of the past decade. The ability to multitask when necessary has increased at an alarming rate. People can do so many things at once or just set something up and forget about it until necessary with the advancement of the various gadgets. If convenience was the goal, then the mark has been hit in the past decade.
Anything that is time-saving, space saving and convenient has rising with alarming speed to popularity. The idea of making things more convenient feeds into the idea that the world that developed over the past decade has shifted their focus from hands-on to hands-off. This trend will continue further into the future as new tech and devices hit the market with the idea of convenience.
iPhone 4S – The ability to carry a camera with you and be able to take pictures, answer phone calls, check email and much more through the use of this one device is incredibly convenient.
Nest Thermostat – Having a thermostat that can learn your patterns and adjust accordingly is very convenient as you can go about your day and not have to do a thing. 
Philip Hue – Turning on lights in your home before you are even through the front door or just giving a voice command has made it much easier for many. 
Pebble – Being able to conduct phone calls, answer texts and much more from your wrist watch was a huge advancement when it came to convenience.
When you think back over the past decade, what devices catch your eye? There are many more revolutionary gadgets that changed the way we do things. With the development of the battery-operated car to the Fitbit, the way we do things in our lives has changed because of this new technology.
One thing we know for sure is that the technology of the past decade is shaping the future of the way we live both today and in the future. We can't wait to see where technology takes us next. Wait and see what the new decade has to offer all tech enthusiasts as they come about with more and more products that will change the way we live our lives on a vast scale.