Welcome to NetBookNews, your ultimate web resource for all things mobile computing!
Our Story
We're proud to now be a part of the expanding PortableMonkey and GeekWithLaptop network, and our goal is to be the #1 online hub for every kind of portable computer user. No matter your budget or current level of expertise, we can let you know which devices and accessories will best fit your needs.
More than just listing what new models are available from any given brand, we're here to arm you with the knowledge required to thrive in an increasingly mobile-focused world.
Tech enthusiasts looking to pick up a new laptop or find the latest news on what's happening in the world of tablets and cloud-based computing have absolutely come to the right place!
What We Do
Even if you're a neophyte in the realm of the netbooks and portable tablets, we've still got you covered. For the mobile novice, we can help you understand everything you need to know to make an informed decision and buy a new mobile internet device with confidence.
At NetBook News, you'll discover:
How to decide between different kinds of laptops, netbooks, tablets, Chromebooks, and ultrabooks

Info on the most useful mobile apps and cloud storage solutions currently available

Thorough reviews of the latest tablets and peripherals on the market

Comprehensive lists of the absolute best MIDs and ultrabooks in every category

…and much, much more!
Editorial Guidelines
We take great pride in the quality of our content. While we cover hundreds of different topics, they all have one thing in common: readers looking for tech information they can trust. 
Our product reviews are independent and based on research and product testing — if you visit links within our content, we may receive commissions from your purchases, but we never receive any compensation or consideration for the content of our recommendations. 
Our writers create high-quality, original, accurate, expert content that is free of ethical concerns, conflicts, or misinformation. If you ever come across an article you think needs to be improved, please contact us and let us know.
The Team Behind NetBookNews
The PortableMonkey network was started by web content guru Kenny Trinh and has since expanded into a larger staff of computer experts with more than a combined 75 years of experience in the industry.
The newly redesigned NetBookNews is run by a crew of dedicated researchers, writers, web designers, and tech experts who have a passion for sharing our knowledge with the world at large.
Our primary focus is always on providing high quality, meticulously researched articles filled to the brim with helpful tips and hints for everyday people of any knowledge level.
We spend our days searching for new ways to assist readers in finding the most critical info you need quickly, concisely, and without drowning you in jargon.
Want the best info with the least fluff? NetBookNews is the place to look!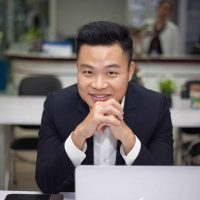 Kenny is the editor at Netbooknews, overseeing all of the written and video content. The site helps millions of readers worldwide buying their gadgets with confidence.
While he's not editing articles on the latest tech trends, he likes to discuss business and entrepreneur. His writing has been featured in national publications such as Forbes, RD, Yahoo Finance, HackerNoon among others.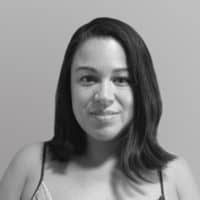 Netbooknews was co-founded by Sascha Pallenberg and Nicole Scott, the duo had then moved on to created Mobile Geeks together; following the mobile trends.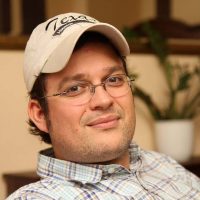 Co-founded netbooknews.com and in German at netbooknews.de with Nicole Scott. Then moved on to mobilegeeks.de, focus on smartphones, tablets, notebooks and smart cars.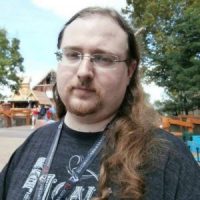 After more than a decade of searching for the perfect gaming rig, Ty knows a thing or two about picking the right hardware. He'd like to share that knowledge with all of you through his work at NetbookNews.com, whether you need a business machine, college laptop, or killer gaming computer.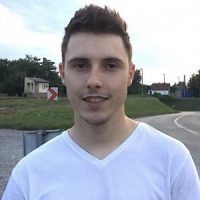 Writer & Apple MacBook Enthusiasts
Dario is a writer at NetbookNews.com. He is at the same time an avid technology addict that loves reviewing gadgets & devices, and then writing useful reviews.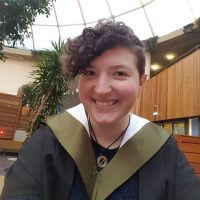 Jordan is a tech wiz with several years of hands on experience researching and testing new products. Whether it's a killer new gaming rig, a college laptop sure to last you your whole degree, or a sleek new tablet, Jordan has the know-how to get you started on your way to new and exciting tech adventures.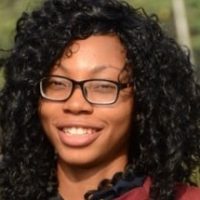 Sarah Adedun is a technology enthusiast. When she is not reviewing tech products, you can find her sharing personal thoughts on Medium and researching ways to merge Finance and Technology together.
Contact Us
Let us know if we've been able to help you find the perfect mobile computing solution, and be sure to drop a line if you have any questions for our staff!
We're always available to explain any terms or specs you may not understand, and we're happy to offer personalized suggestions on specific devices for students, gamers, or business owners.