Are you an a budget and need to find the cheapest way to ship a laptop? Look no further as we discuss the top carriers and your best options to ship your laptop across the country.
Shipping a laptop can be stressful to think about. That's your pride and joy going into a flimsy cardboard box, being tossed about by package handlers, bumped and banged by other packages. It gives me the chills just thinking about it.
You want to get your laptop to its destination in one piece but then you start to look at prices and feel your bank account scream. Well, today we hope to help you decide the cheapest (and safest) way to ship your laptop.
When you are getting ready to ship your laptop, think about what sort, if any, protection you want for your laptop while it ships. Do you want to pack it yourself in your own box? Or would you rather have a professional do it for an additional cost?
Do you want to include insurance in case the worst happens? Do you want it to arrive in a couple days or are you okay with waiting a few extra business days for it to get to your destination?
For the purposes of this article, let's say we're shipping a laptop from San Francisco, CA to New York City, NY. We'll look at what options are available to us for this shipping route and what is going to be the best value for us.
Disclaimer: The rates given in this article and the table below are accurate at the time of writing; however, these rates are subject to change at the carriers' discretion.
USPS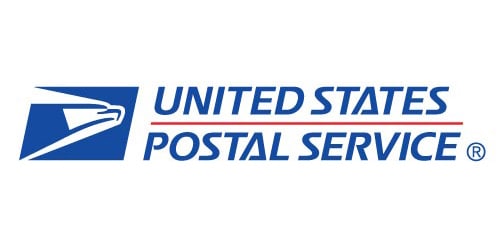 …If you're going to try and ship USPS, you'll first have to look at the size of your laptop…
The first place most people look to is the US Postal Service to ship their laptops. They've been using flat rate boxes for years that offer you a single rate for each tier of box you use. If you're going to try and ship USPS, you'll first have to look at the size of your laptop.
If your display size is under 15", you'll be fine with a medium sized flat rate box which, at the time of writing, will cost $14.35 without any extra add-ons.
These add-ons would be things like insurance covering up to $1000 (which is not included) or special handling for fragile items. If you wanted to add just these two extras, the price would go up to $40.05.
You would have to pack your laptop for shipping as well so you'll need lots of padding. I'd recommend wrapping it well in bubble wrap, especially if you're not going to pay for the extras to protect your laptop.
Alternatively, if you're laptop is bigger than 15", you could opt to package it yourself in your own box. The cost of this shipment is determined by weight, so let's say our laptop weighs 3 lbs.
For two day shipping, this would cost $19.05 and for ground service it would cost $16.17. These prices are with no additional add-ons.
UPS
…UPS determines shipping price by weight, not by size…
For laptops that are bigger than 15", UPS is another option. UPS determines shipping price by weight, not by size so let's say we have a 15.6" laptop that weighs 3 lbs and we want to ship it in one of UPSs Express Ship boxes to arrive in two days. This is going to cost around $47.74.
Using your own packaging and opting for ground service rather than express can lower the cost to $17.05. Again, you'll have to package your laptop properly for shipping with lots of padding and bubble wrap.
UPSs prices can vary depending on the UPS store you go to, so keep this in mind and call ahead to your local UPS store to get a better quote.
UPS also offers custom electronics shipping that would allow you to secure your laptop in the box so it is safe and sound. This could also raise the price a bit more but you'll be content knowing your laptop is well protected.
UPS also has insurance included in their price up to $100. You can add more if you want at an additional cost.
FedEx
FedEx offers a few ways for you to ship your laptop as well. You could opt for one of their standard boxes. We chose the small rectangular box which will fit laptops up to 17.3 inches and costs $4.99.
5 business day shipping (or standard ground service) alone will cost $41.18, not including packaging. So, together it will cost $46.17 for standard ground shipping. If you elect for two day shipping and the standard box, it totals to $50.25.
FedEx also offers a special laptop box that they will pack with your laptop for you for $22.99. So, with standard ground service shipping, you're looking at $51.20 and for two day shipping $96.64.
Alternatively, you can use your own box and ship for as low as $15.95 which is the cheapest option for FedEx.
All FedEx shipped packages are insured with $100 at no extra cost. Just like UPS, you can add more insurance for an added cost.
…the best way to get accurate shipping info is by calling or going into your local FedEx shop…
Keep in mind, these are all estimated prices and the best way to get accurate shipping info is by calling or going into your local FedEx shop.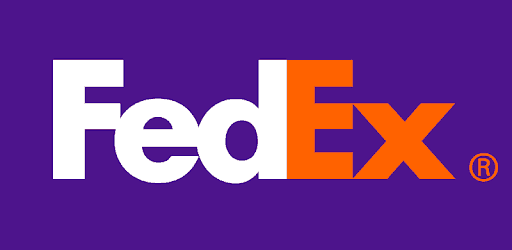 Conclusion
In third place, we're going to go with UPS. For laptops bigger than 15", UPS is a good option if you're alright with using your own package and packing your laptop yourself.
The main benefit of UPS over USPS is the included $100 of insurance you get. If you want the extra security, their express shipping and laptop box are a good way to ensure your laptop is safe on its journey and are the cheapest option of the three.
A word of caution, though, UPS does not have the best reviews from customers when it comes to shipping electronics with many horror stories to be told.
This is the main reason why UPS has been placed in last place. Their prices may look good but their reviews tell a different tale. Be sure to insure your package for the amount of the laptop in the unlikely case it gets destroyed.
In second place, we have FedEx. If you're going for cheapness alone, it's best to stay away from FedEx it seems. However, their security in their laptop shipping box is worth your money as the box comes with lots of padding and includes $100 of insurance.
They also have better reviews than UPS when it comes to package handling and shipping. Even if you choose to ship in your own box, you at least have the security of that included insurance for as low as $15.95.
In first place is USPS. For laptops that are smaller than 15", the US Postal service is the way to go. Get yourself a medium flat rate box and pack your laptop with lots of bubble wrap.
This is a tried and true method of shipping your laptop and our research concluded that many customers were happy shipping their laptops in this way.
If your laptop is bigger than 15 inches, USPS still looks to be the way to go, offering the cheapest ground service of the three. With a cheaper base cost, you're able to add insurance and other extras and still come out with a cheaper price than the two competitors.
It is best to call your desired shipment service before you ship to determine the most accurate cost of your shipment and what the best extras and add-ons will be to make sure your laptop gets to its destination in one piece.
Table
Standard Shipping
| | | | |
| --- | --- | --- | --- |
| | USPS | UPS | FedEx |
| Own Box | $16.17 | $17.05 | $15.95 |
| Their Box | $14.35 | $47.74 | $46.17 |
| Specialty Box | Not available | Price Varies | $22.99 |
| Insurance Included? | X | ✔ | ✔ |
2-Day Shipping
| | | | |
| --- | --- | --- | --- |
| | USPS | UPS | FedEx |
| Own Box | $19.05 | $17.05 | $50.25 |
| Their Box | $14.35 | $47.74 | $50.25 |
| Specialty Box | Not available | Price Varies | $22.99 |
| Insurance Included? | X | ✔ | ✔ |