Large sized tablets might not be ready for Android yet but they are certainly ready for Windows, without the battery life and touch based interface of course and if that suits you fine then you'll certainly feel right at home with the Render tablet that JKKMobile's showing off over at IDF 2010.
I didn't catch the size but it appears 10-inch  in size so that would mean a 1024 x 600 display. Capacitive multi-touch screen. Intel Atom N45x processors and integrated GMA 3150 graphics with Windows 7. For ports – full HDMI, 2x USB, Wi-Fi and power switches, headphone jack, volume rocker, lock switch and SIM card slot. Probably around 3 hours battery life. 16GB of storage. Overall the build quality feels pretty high end.
No word on available or pricing right now.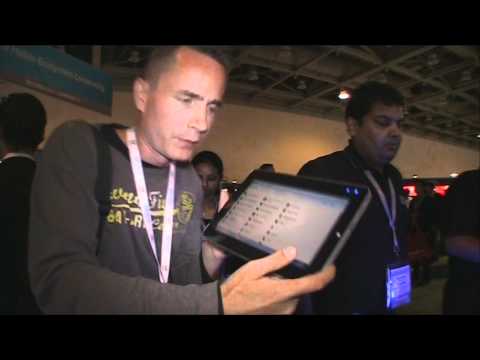 Source: JKKMobile