Update: Our Toshiba AC100 review is now up. Go read.
We've just got our hands on the world's first true smartbook – The Toshiba AC100. We've been promised this new segment of "smartbooks" for over a year or more now and there hasn't been much action up until now.
Lenovo showed some promise with it's U1 Hybrid smartbook / tablet combo and the Skylight but both were cancelled earlier this year as they want to get a proper OS on them – Android instead of whatever fancy Linux OS they had built in their labs. We might see them before the end of the year or sometime next year. Then there was the HP Compaq Airlife which went on sale in Spain – probably even more suited than this smartbook as it has dedicated Android buttons along with a touchscreen, both of which are lacking on the Toshiba AC100.
Our Unboxing
Here's our unboxing. Nothing special in the box. If you've seen one netbook unboxing well, you've seen them all. Skip to the end to see the first boot up of Android.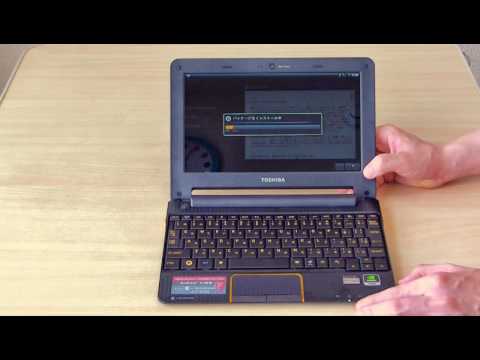 Pages: 1 2