A quad-core tablet for under $200 with the latest Android OS from Google included? What began 12 months still sounded like a fairytale from Shenzhen, has now become the reality of a premium OEMs, as ASUS in cooperation with Google has created exactly what many tablet users have been dreaming of. A tablet for the price of Amazon Kindle Fire, but with more steam and without a limited (or as Amazon would say, "highly customized") version of the Android operating system!
Man we've been waiting for this sucker because we just had to wait for the 16GB version (oh it was worth it!), it just took a little longer until the Nexus 7 found its way to Taiwan.
Introduction
The Nexus 7 lets me indulge in a little reminiscing. In December 2007 I was living in East LA (specifically, Rancho Cucamonga, where by the way, our newest member of MobileGeeks Armando lives) and a few weeks before Germany could launch the first Eee PC.  $499 it cost back then with only  8G, which is, 5 years later, anything but a bargain. It came with 633MHz CPU, 1GB RAM, 8GB SSD, Xandros Linux, a 7-inch screen with a resolution of 800 × 480 and a keyboard that can we just say … ok it had a keyboard, but for the prolific writer it was an endless agony!
In fact, the Eee PC had much stronger influence in the entire IT industry much like the Apple iPad. The prices for desktop PCs and notebooks slid so much, that now we can get for the same price of the Eee PC 8G, a dual core laptop with 15-inch display, 4GB RAM, 500GB hard drive and Windows 7 Professional, which is at least 20 times faster than the first Eee PC!
As was announced last year, the Kindle Fire from Amazon (and Barnes & Noble NOOK Tablet), the analysts predicted not only a strong sales success for the biggest online mail order company, but also a long line of imitators. ASUS already by the NVIDIA press conference at CES in January of this year, as CEO of ASUS introduced a sub $250 quad-core tablet.
Six months later we were finally able to leave the rumor mill, because at Google I / O the Nexus 7 tablet  was presented and the 16 GB version (which costs $ 249 instead of $ 199 for the 8GB version) has now finally arrived in our office in Taipei.
Test Summary Video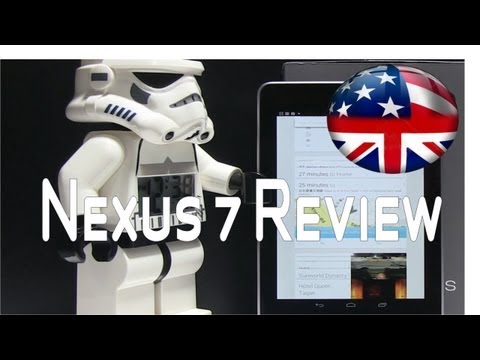 Hardware
Of course, we all talk about the price, but honestly, if no one knew that this is a tablet for under $250, you could never ever believe that it is so cheap. Of course it is plastic, but just the rubberized backside gives me the impression of holding a high-end tablet in my hands even though it's not like the iPad or Prime Transformer with a fancy aluminum backside.
The small holes on the back always remind me of leather racing gloves from the 60s, even then the great Nexus (and the lesser of ASUS at the bottom) lettering stands out nicely and pops me out of my dream bubble and reminds me that I am here with a tablet in my hands that I was waiting for since beginning of the year.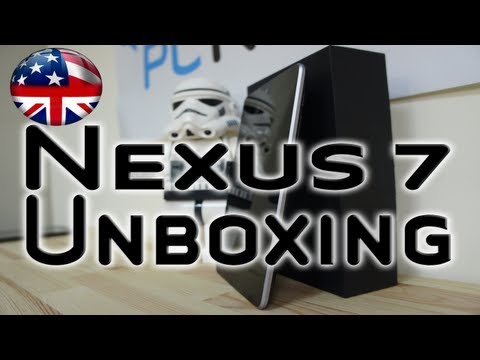 Yes, the Nexus 7 looks nice. Timeless and understated, but my description is best in the first sentence. The box has an extremely high quality finish (even if the Galaxy Tab 7.7 still gets the crown — that business costs but also 3 times as much)!
At the bottom of the back is one of the speakers, or let's say a speaker slot, which extends over more than half the width. Directly below are all the connections: Micro USB and 3.5mm headset port. That was it! Those who expected an HDMI output, are disappointed — it fell away due to production cost cutting.
On the left side of the Nexus 7, there's space for a docking station that reminds me very much of the Galaxy Nexus. Since most accessories still seem to be on the way, I can't try it out just yet.
Well, that's when we ignore the silver border, which stretches around the entire tablet and makes me again a little scared when I think of lawsuits from Apple!
The Nexus 7 is certainly not a thin tablet at 10.45mm and is only half a millimeter "thinner" than the Amazon Kindle Fire or BlackBerry Playbook. I thought the two latter  tablets were always really heavy to the touch, but then we have the Nexus 7 with its 340 grams. It gives the complete opposite impression, because this is still more than 70 grams difference in comparison to 415 gram Kindle Fire.
An end to the external virtues! So finally it comes to the inner values and what the Nexus 7 really is. The built  in Tegra 3 SoC offers 4 cores and a fifth, so-called core of application takes over tasks only like video playback clocks in at 1 GHz. The 4 other cores clock at over 1.2 GHz, and there is also the highly dynamic overclocking up to 1.3GHz when the Nexus 7 tablet simply needs a bit more performance.
Google Nexus 7 Specs

Measurements               198,5 mm high x 120 mm wide x 10,45 mm thick
Weight                             340g
Battery                             4.325mAh
OS                                     Android OS 4.1 Jelly Bean
SoC                                    1.2 Ghz NVIDIA Tegra 3  T30L Quad-Core
Memory                            1024MB RAM
Internal Memory           8GB v 16GB
External Memory          Not extendable
Network                          Bluetooth 4.0, NaFC, WLAN 802.11 bgn
Display-Technology    ASUS TruVivid IPS
Display-Size                   7-inch
Display-Resolution      WXGA (= 1280×800 Pixel; 8:5)
Pixels                                216ppi
Back Camera                  None
Front Camera                1,2-Megapixel (1280×960 Pixel)
Ports                                 microUSB, 3,5mm-Klinkenanschluss
1GB of RAM, both in the 8, as well as the 16GB version, is at your disposal. The surcharge for the additional 8GB flash memory is $ 50, expensive, but necessary in my eyes, because the tablet has no SD slot. Is also a UMTS version (currently at least) so you have to make do with wifi, but given the price and the fact that I'm getting a smartphone with hotspot function, for me it's no big problem. After all, we are supplied with Wifi, Bluetooth, NFC and GPS, which generally speaking, represent an "all around package".
The Display
If a tablet is extremely cheap, it will save the most with the display. A few years ago there were only resistive touchscreens in the tablets of Shenzhen, then you had to be happy with the LCD displays that simply are not as bright. Even with the resolution, you can save money. 800×480 and 1024×600 screens are the rule for affordable 7-inch tablets– not so with the Nexus 7!
First, it is an IPS display with a brightness of 312 per square meter (Galaxy Tab 10.1 is 492 and the iPad 3 at 394) and second, it has a resolution of 1280 × 800, resulting in a PPI of 213 (iPad 3264 ppi).
To put it in a nutshell, the display of the Nexus 7 is much better quality than the price would suggest. No, of course it can not compete with the Super AMOLED display of the Galaxy Tab 7.7 or the retina display of the new iPad, which is in another league, but it is a very good display with excellent viewing angles!
The Sound
I am repeating myself here: audio in the next few years will be one of the most important features in mobile devices and I've been allowed to test a variety of development platforms behind closed doors and I have been blown away.
Just can not be said, unfortunately, of the Nexus 7. The speakers produce enough sound to fill a large room on average, but for the audiophile users among us, it's on a very low level. Please do not misunderstand, the Nexus 7 does not sound bad, but I would prefer headphones to those speakers.
Performance & Benchmarks
So now let's get to the real stuff. To justify buying an iPad or a Transformer Pad for double the money, we have to really scrutinize the Nexus 7.
You have to be really tough. Even the performance has to be tested against the Transformer Prime and Infinity.
Delicious, is not it? Moreover, this trend continued in daily use. In half a minute after being booted, the Nexus 7 responds correctly. Apps work very quickly, rendering web pages and even graphically rich content and big apps like Pulse or the new Google App Play Magazine run wonderfully and smoothly. In direct comparison with the Prime Transformer Pad I do not see a difference!
Google and ASUS have set a new benchmark and you have to, despite the favorable price compared to most tablets, make no concessions to a high-end tablet!
Battery Life
Anyone who follows our blog knows that I am an absolute fan of the Galaxy Tab 7.7 and consider it the best Android tablet. This has on to do with the workmanship and the sensational display and especially the battery life. Well I can squeeze 12 hours out of the Galaxy Tab 7.7 and even if the Nexus 7 does not quite come up to standard of the noble tablet from Samsung, it is with almost 10 hours of battery life, one of the leading tablets.
Gaming Performance
In the following video I played a few current games with the Nexus 7. Mind you not all are optimized for the NVIDIA Tegra SoC, but as far as the performance of NOVA 3 is concerned, it is more likely that the port from Gameloft is lousy. Other games run extremely smoothly and I can not see any difference between the Transformer Prime and the Nexus 7: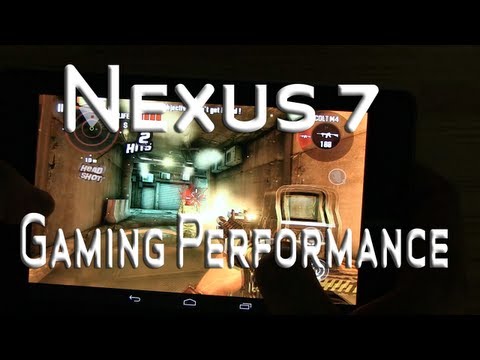 Software
Jelly Bean aka Android 4.1 landed on the Nexus 7. It was the first device (whether smartphone or tablet), which was equipped with the latest version of Google's mobile operating system. Now we have published several videos and articles about Jelly Bean and expressed our enthusiasm for this version of Android. This video is not on the Nexus 7, but even if this is a slightly adapted version of the 7-inch tablet its still instructive: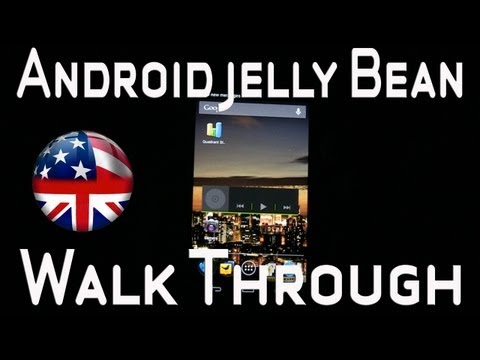 Jelly Bean I use on my Galaxy Nexus for 4 weeks now and I want to miss it anymore. Yes, I even touch my beloved Galaxy put it in the drawer, is so much fun to me Jelly Bean.
Before we go through the features, I want to briefly talk about Project butter. Anyone who has looked increasingly jealous of the IOS, Windows Mobile, Tablet OS, and WebOS users who are spoiled with buttery soft animations will be happy with the Nexus 7. Google has added just a few more little pictures per second of animation and dreams of smoothness are indulged and Google dismisses any jerkiness in your digital nirvana.
What sounds like a simple feature, is important and I say this even though I've tried dozens of custom ROMs now offering a similar performance with Ice Cream Sandwich.
But back to the pre-installed software, because here you can experience a real Android without much fuss. The usual Google Apps are installed and that's it. Those who like to have their own very personal preferences have adapted, but now they don't have to! Before I briefly broach the different features I would like to share my experiences with Jelly Bean and get to the point: It is sleeker, and faster.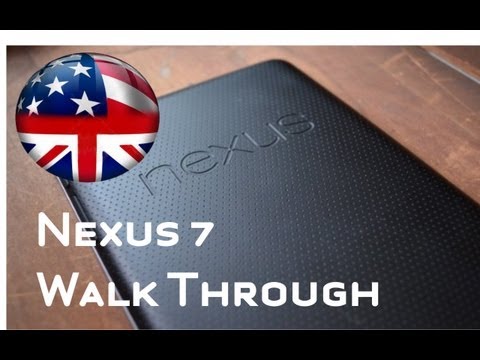 Jelly Bean Features
New Home Screen
Ok, Google really has not done much here except for the fact that it is easier to arrange icons and widgets. Imagine a home screen before, which is already clogged up with neat folders, and widgets App links. If you wanted to place another widget, this had to fit really well into the remaining space. Now JB automatically arranges not only the already existing objects, but also reduces the new widget's size if need be.
The Predictive Keyboard
In my view, Google has integrated the best keyboard in JB and those familiar with Swype and SwiftKey or similar keyboards see how much Google has been inspired. An "intelligent" predictive text suggests suitable words / phrases during writing. Here, in the middle of the proposed line will always appear the word, which is most likely. There are other alternatives.
Offline Maps
What Google had announced in the beginning of June, is now reality. You can make complete maps available offline. In principle, this is nothing new for Nokia users, because they have had this feature for almost 3 years, but in combination with Google Maps, it is simply unbeatable. Google Maps, for me personally, is now one of my "I can not live without" apps.
Google Now & Voice Serach
Siri was last year on everybody's tongue, and I've once again sen my predictions come to light  that it wil be surpassed and uses a technology that is decades old.
Google Now is not necessarily different, but the team from Mountain View, has not only managed to improve over Siri with superior voice recognition, it also works offline.
Honestly, speech recognition is not just an old hat, but after a week of fun with the personal testing of the limits of this software, also pretty boring. Since everything is now being deciphered on the device itself (Siri must send the sample only to the Apple server) it is the timeliness and above all the extremely flawless recognition (Note, I use the English version, and collected by the German variant of zero as experience ). I've already dictated emails in Airplane Mode, which were then sent to an Internet connection. Simple and effective.
Properly conversant, speech recognition, but in combination with Google Now it's good. Now on you can activate it by pushing the home button upwards, which means you will be the view of a list of cards to scroll through. Visually, in my view, the frosting on the  Android JB cake, is that the design is simpler
Initially only the weather forecast and the time were there but Google Now seemed to learn more about me and when I finally reactivated my Latitude account, automatically maps appeared that told me when the next subway to the office departs, or how to get there by bus or go to the computer market. The complete public transportation system in Taipei was built and navigated. A little bit of Big Brother, but damn handy.
Weather, traffic, deadlines, trips, flights, public transport, places, and sports are currently appearing at the start and over time, "automagically", but this is dependent on the frequency of search topics. Those who persist as to the LA Lakers or the flight status search queries for a particular route, is the time to find exactly appropriate card. I've really been trying hundreds of things. Who produced Promethues? – show me films of John Carpenter, the W Hotel phone number in Taipei (mind you, the number was not stored), show me pictures of Taipei 101 at night, arithmetic problems, translations, when is the sunrise in Tokyo who is the President of Ukraine.
Try it, have fun. All is possible, this video shows this very well: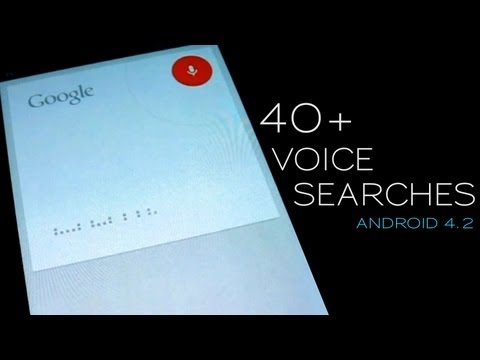 Summary of Software & Jelly Bean
Jelly Bean is of course not a Revolution but it is the sequel to Ice Cream Sandwich we've all been waiting for. Android has received the correct fine tuning and in combination with Google Now it is a powerful mobile OS, which makes you feel that with the Nexus 7, almost anything can be done!
Nexus 7 in Comparison
A dozen 7-inch tablets have been with us for a while and I'll take out the old ones and marvel at our progress. Think of times before, that the first Galaxy Tab cost almost $850 when it was launched in late 2010. The Nexus 7 is not a UMTS module and can't even upgrade via micro SD card, but it is 4 times as fast, has a much higher resolution, is thinner, lighter, and has above all a far better OS … mind you for a quarter of the price!
My favorite so far is the Samsung Galaxy Tab 7.7, for which I spent nearly 650 € , so just over 3 times as much as the Nexus 7. The 7.7 incher comes up with a sensational Super AMOLED Plus display, is packaged in an extremely thin enclosures of aluminum, has a UMTS module, can expand and also has a rear camera. When it comes to price / performance ratio, I have to give it to the Nexus 7– the high end tablet from Samsung is clearly beaten. The Nexus 7 is clearly my recommendation.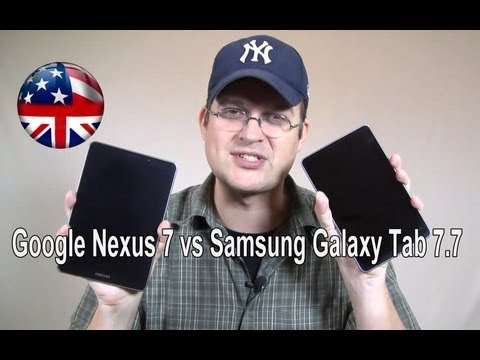 Amazon had already  in September of last year, made a big exclamation mark with Kindle Fire. For $ 199 it's a 7-incher (1024 × 600) with 1.2Ghz Dual Core Soc, 8GB RAM, and a highly customized Android Gingerbread, which is easily the best in the Amazon ecosystem, mind you … so far only for U.S. customers! Let me summarize: Amazon's Kindle Fire would have to lower to under $ 50 and even then I would suggest more of an Ice Cream Sandwich from Shenzhen.
Conclusion
The Nexus 7 tablet is in fact a so-called "game changer", a product which swirls the market and gives other competitors a headache. The best compliment is to say that it feels like a tablet, which could also cost twice the amount and I do not feel that I am exaggerating now. A great display coupled with the low price range for the really solid performance and best-ever Android OS, which puts all other times right in the shadow version — it's worth it.
The Nexus 7 does circles around the competition. There really is no device to challenge it. So go on and get the Nexus 7 from Google.
(From the German by Sascha Pallenberg)