At 11 p.m. today Apple will announce their 3rd Quarter  results and this time it could be quite interesting. Apple had a rather average 1st Quarter, but the team led by CEO Tim Cook pulled off miraculous sales figures in Quarter 2 with a profit that most manufacturers could only dream of. Some 35 million iPhones and 11 million iPads were sold– an incredible number of Post-PC handsets for a single manufacturer.
What sounds like a sensational development, is also a curse. In the end, sales fell about 75% in this product group. Wobbling iPhone and iPad sales signal a faltering for Apple according to many analysts world wide. Apparently Apple will have sold "only" 29 million iPhones this quarter. Given the fact that Apple was unable to place a competitor on the market to duke it out with the Samsung Galaxy S3, the numbers make sense. Apple's competitor from South Korea now celebrates its new smartphone's strong sales record at the moment, and seems ready to shoot out the next big hit.
How are things looking for the new iPad, especially in Tim Cook's favorite market China? The belated launch of the device seems to have surprised everyone. Normally in China lines for Apple's new products are expansive, but this launch went off very quietly– a strange occurrence in a country where Apple products are loved with intense devotion. Nevertheless analysts are expecting record figures of 20 million for the iPad, without remarkable increases in Europe or China.
Should Apple really release quarterly numbers that are lower than usual? Is this the first sign that Apple's  exponential growth is at an end? If so, how is the company reacting?
The iPad Mini Rumors
Rumors of the 7 inch iPad are everywhere and simply will not abate. Two years ago, Steve jobs famously said that 7 inch tablets were "dead on arrival."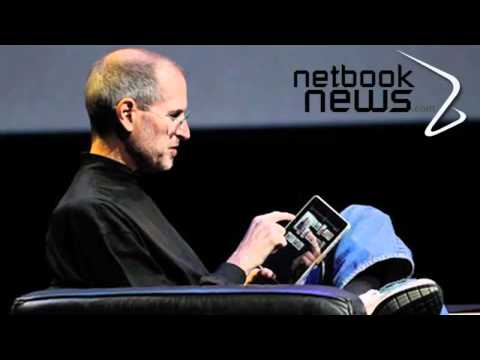 Now Amazon has made the Kindle Fire and Google, the Nexus 7, tablets which cost nearly one-third of the iPad! In 2010, a $ 500 iPad looked like a bargain, now not so much. The Nexus 7 tablet looks to be the bargain now.
In recent years, Apple has always tried to develop the best product in a category and define new markets The company has been very proactive. A 7-inch iPad would be only a reaction to competition, not an innovation. It shows for the first time that Cupertino is afraid that a market they created will be defined by their competition, not by Apple. An iPad Mini would be no innovation, but a surrender would not be Apple's style, and they claim to have put this idea on the market because they want to. No, the iPad Mini, if released, would be available because Apple has to do it, and this alone shows how much Cupertino has converted to Cook's thinking!
Apple has never sacrificed functionality or features to reduce costs. When Apple offered no flash support, Jobs said it was because flash was slow and resource eating. When Apple decided against an optical drive they already had an App store ready!
The iPad Mini is not about cutting costs. It's about following the trends of the market, plain and simple.
If Apple is now offering the Mini to cut costs, that would be the biggest change of course possible for a company whose ethos is craved in granite.
On another note, the iPhone 5 which will likely appear in the first quarter of 2013, could very well relaunch Apple to new heights.