The XPS 13 actually has a 13.3-inch screen in the same form factor for a laptop with an 11.6-inch (or 12-inch?) screen. In fact, the XPS 13 offers similar display size to the 13-inch MacBook Air in a device that's a fraction of the size. We got our hands on the Dell XPS 13 for unboxing and comparison to the Samsung Series 5 Ultrabook.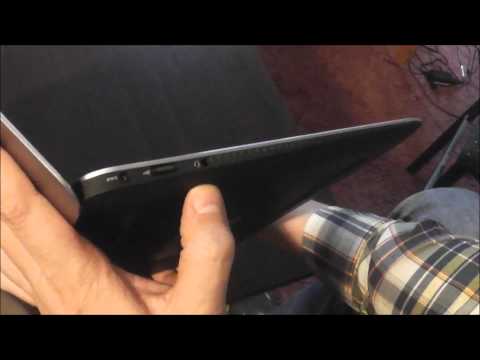 What else has Dell crammed into the Ultra-thin XPS 13?
Gorilla Glass layer over 13.3-inch display with 1366 x 768 resolution
Intel Core i5 or i7 Sandy Bridge processor with 4 GB RAM
Intel HD 3000 Graphics
128 or 256 GB SSD
1.3 MP webcam with dual-array digital microphone
full-sized, backlit keyboard
huge trackpad with integrated mouse buttons
1 USB 3.0, 1 USB 2.0, mini-DisplayPort ports
Wi-Fi 802.11 a/g/n, Bluetooth 3.0
Dell has also implemented a couple key Intel technologies for Ultrabook:
Intel Rapid Start technology which allows 5-second boot times and instant-on resume from standby
Intel SmartConnect which periodically wakes up the Ultrabook to sync calendar, contact, e-mail, social network data, etc. so that when the user is ready to use his Ultrabook again, everything is up-to-date
And of course, because Dell is Dell, they have enterprise-level features that their enterprise customers can request, like custom BIOS settings, and BitLocker data encryption with TPM.
We like the Dell XPS 13 it's got good processing power in a thin and light form factor with excellent build quality. Aethetically it has nearly no bezel which makes it beautiful to look at and under the hood it offers a premium 256GB SSD.  The draw backs are that it's thin size limits its ports, it is reliant on Intel's integrated graphics and it offers average battery life.  Then there is the price…it's not cheap.