British computer retailer is Novatech  is getting into the Ultrabook game with the Novatech nFinity which should be hitting the streets at the end of March. This is the first Ultrabook that we've seen hit the street that isn't from a major manufacturer like HP or Dell and it comes in a price point that Acer has been talking about hitting.  The Novatech nFinity  2367 is only 429.98 British pounds  which is equialent to 515€ or $687 USD! For this price you get a full-featured Ultrabook with a 14.1-inch display and an Intel Core i3-2367M processor running at 1.4 gigahertz.
There are also some more expensive variants with more powerful processors, the Intel Core i5-2467M (1.6 GHz, up to 2.3 GHz with Turbo Boost) costs the 694€, while for the model with Intel Core i7-2637M (1.7 GHz to 2.8 GHz with turbo boost) will cost you 837 €. The memory that comes on board depends on the version and ranges from  2 to 4 gigabytes, while the SSDs offer capacities of 64 or 128 gigabytes. All versions have a 14.1-inch display with a resolution of 1366 x 768. Other features include three USB 2.0 ports, HDMI, Bluetooth, a card reader and a 1.3-megapixel Webcam. Thanks to the SSD will be the Novatech nFinity Windows 7 in just 15 seconds.
The battery is is 58.5 watt-hours which on an normal work day should last you approximately 7 hours. It weights 1.65 kg and has a maximum thickness of only 18 millimeters which is in line with its competition. Novtech is able to offer such a low price because it uses a plastic case and waives delivering premium features such as USB 3.0. Overall this seems like a very decent Ultrabook for the price, we'll have to keep an eye out for when it hits other markets.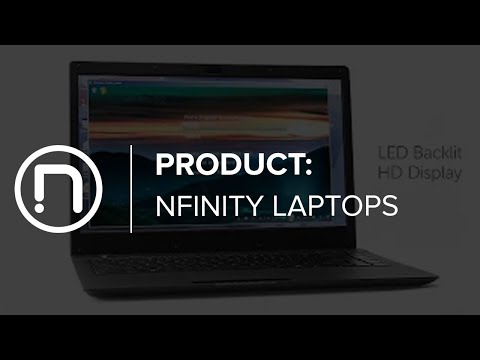 Via NetbookNews.de via Novatech