If you're looking for a content discovery and delivery application that you can use across all of your mobile device, you might want to check out M-GO.  This free application aims to help you manage your media content, whether it is online, on your computer, or on the TV.
The new service, available in the US in spring this year and internationally in 2013, will combine all of your media including movies, music, apps, live TV and much more, in one location that is available on your PC, iPad, iPhone, or Android smartphone and tablet.  It will also let you discover a ton of licensed content.


M-GO is going to be available on through Intel's AppUp and it will be launching on all Ultrabook's in the future. One of the features that I love the most is that M-GO will also offer additional information on the programmes which save me having to look it up on IMDB.
UltraViolet is going to ensure that M-GO develops a nice little following as it is a new digital locker service which lets you access digital copies of your shows own if you buy a hard copy. UltraViolet is platform agnostic meaning it will work with any device that supports it rather than being tided to a manufacturer like Apple and its iTunes software.
 We shot a video at CES where you can check out the app in action.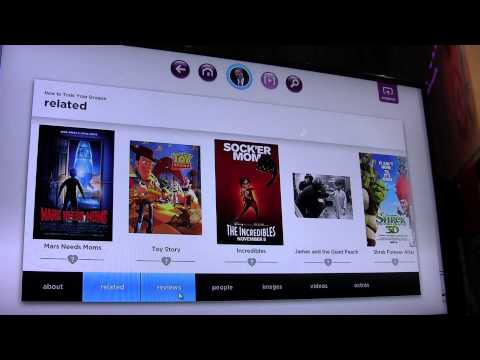 If you want more information we've pulled out a section from the official press release.
Intel: M-GO will be available on Intel Ultrabooks devices through Intel AppUp center, bringing high-definition, premium digital content for television, movies, music and apps to Ultrabooks and other Intel-based devices enabled by Intel Insider.
Samsung: M-GO will be available on Samsung's 2012 Smart TVs as well as its Galaxy tablets and Blu-Ray Disc players. Additionally, with M-GO while watching a movie on the TV, you can simultaneously get bonus content, such as deleted scenes and games on your connected Galaxy devices.
VIZIO: M-GO will come pre-loaded on VIZIO's televisions, tablets, Blu- Ray players and stream players that are part of the VIZIO Internet Apps Plus ecosystem, offering consumers the ability to easily access their library of content across device.