Seems that ASUS is outing more then just a business laptop with the 12.5″ ASUS B23E, a new netbook, the ASUS Eee PC R051BX.  ASUS is changing around the naming struture of their netbooks, and with no official news from ASUS we aren't sure if this is apart of the seashell line up or something new but the chassis does remind us of the line.


What we do know is that the ASUS Eee PC R051BX comes with a 1.0GHz AMD C-60 CPU 1GB of DDR3 RAM and a 320GB Hard Drive.  We are sure that we'll find some variations, but over all things shouldn't change too much.  Connectivity wise we're going to see an HDMI port since the C-60 is more then capable of handling 1080p output.  The 10.1 inch netbook also has 2 USB 2.0, VGA out, audio jacks, SD card reader, Ethernet port.


Going over the units specifications we feel like its a bit of a striped down 1015BX since it only as 2 USB ports and none of them are USB 3.0 capable.  So far it also only comes with a three-cell battery available only with 2200mAH that will give it a modest battery life of around 4-5 hours.
In Europe it has a price of about € 250 MSRP seems the device to be very inviting, especially thanks to AMD Fusion platform and its Radeon 6290 that offers Direct X11 graphics support.


A random Russian site was able to upload a hands on video, unfortuantly it give you a lot of close ups, so its hard to get a sense of what the netbook actually looks like. Finger's cross we can get a hands on of our own soon so we can take a better look.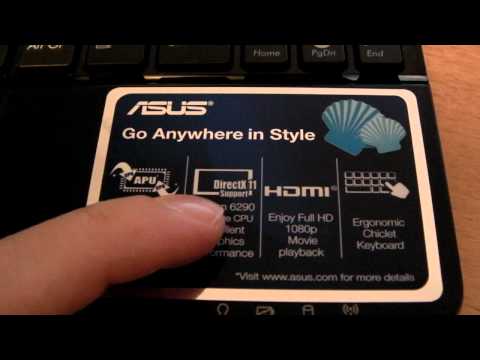 Via nDevil