The Amazon Kindle Fire is quickly becoming a favorite to hack and mod because of its low $199 price point. Brad Linder over a Liliputing has put together a step by step guide on how to get CyanogenMod 7 running on the Kindle Fire based on xda-developers forum member JackpotClavin.
CyanogenMod 7  is a customized, aftermarket community based firmware distribution for Android devices. The reason why this build is one of the most popular is because it offers features not found in the official Android while being very reliable.
CM7 is based on Google Android 2.3 Gingerbread, but JackpotClavin is already working on an Android 4.0 Ice Cream Sandwich port.   But before you get started, you should know that there's at least one major bug affecting CM7 on the Kindle Fire: Audio doesn't work.
If you want to see how it looks when its up and running we've got a video for you here below.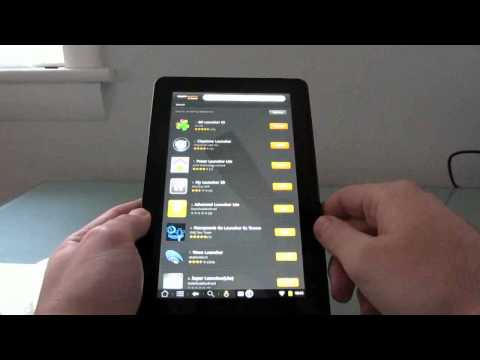 As you can see the video and graphics look great!  Brad has put together a step by step guide with all the links to the downloads and his notes.  I pick up my Kindle Fire today, so you can be sure that I'll be playing around with this and will have my own impressions to give you in a few days.
Via Liliputing