The 7 inch Amazon Fire Android Tablet is set to disrupt the tablet game with its $199 price point. The content consumption focused device is set to hit the streets on November 15th and is already up for pre order.   According to digital marketing firm eDataSource, Amazon's first tablet has generated enough buzz to pick up just under 100,000 orders, an estimate based on a sample of 800,000 e-mail users.
The Kindle Fire has a 7-inch multitouch IPS display with Gorilla glass protection. The device is powered by a TI OMAP4 dual core processor, it has 8GB of built-in storage, 3.5 mm headphone jack, a pair of stereo speakers on the top and it is pretty light weighing at 413g. The battery is rated to last for 8 hours of continuous reading and 7.5 hours of video playback, with WiFi switched off.
If you're interested in picking up this tablet that really can't be beat for its $199 pricetag, if you're thinking of picking oneup forChristmas I might consider getting in line now since its going to be very popular. Check out the Amazon Fire pre-order page here.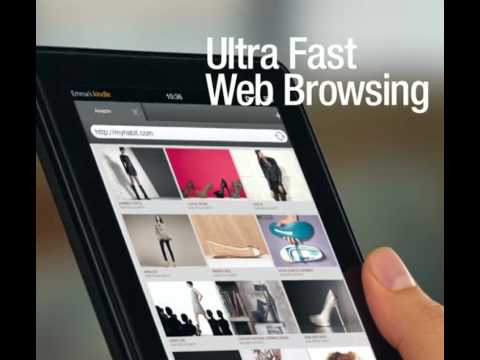 Via Engadget