Its finally happened, we've achieved a new personal best on our You Tube channel where our top video has finally crested 1 Million views! The popular pick is of a Transparent OLED display from Samsung which if you haven't checked out, you should take the time to do so.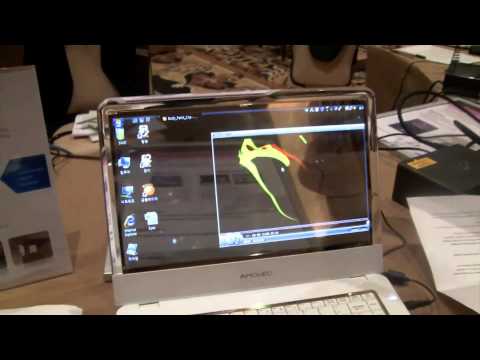 History of the Clip
We shot this video back in January of 2010 at the Pepcom event at CES in Las Vegas. Sascha and I had already shot around 15 videos when we came across this one at the Samsung Display Division booth. We knew that this video would have a serious WOW factor because it was so futuristic. However, we were pretty disappointed since the video received a few thousand views, but not nearly as many as we'd hoped considering how cool the technology was. During the first six months the counter hung out around 100-400 views a day, which is not bad, but wed moved on to newer technology. Then something happened on You Tube and we were able to witness first hand the viral nature of the worlds second biggest search engine.


What we saw at the end of 2010 is the video ramping up to an average of 1000 views a day. If that wasn't enough 10 weeks later, the video shot up to 3000 views and again in early August of this year to rose to 5000 currently we're seeing almost 10 000 daily views! In the last seven weeks alone, the graph shows how the traffic just keeps growing.
Where did the Traffic come from?
Youtube is not just a social network and number two search engine, it also boasts an opportunity share content through creating a link or "related videos" between similar content. If you check out the graph below you'll see reffered traffic is actually around 50% of the video views meaning a few people recommended it to watch because of similar content.
An Exception that Proves the Rule
We don't just have one video that's racking up the views, we've actually got a portfolio of video's that have topped six digits.
2 videos with over 500 000 views
2 videos with over 400 000 views
7 videos with over 300 000 views
18 videos with over 200 000 views
40 videos with over 100 000 views
We've also got too many videos in the high five digit range to count since we're fast approaching 40 million views on our You Tube Channel Minipcpro!
Conclusion
Youtube is an amazing platform as a TechBlogger and for you as a user. We are able to quickly and easily deploy content from product reviews to quick and dirty hands on videos. Youtube generates 60% of our revenue and if you're a loyal viewer of our vidoes you'll know that we've had our pre roll slot fully booked since May 2009 right through to December of 2011.  Which means in case you're wondering that we are looking for a video sponsor as of January 2012!n!).
Meanwhile the largest television channel in the world offers us the opportunity, for you to tell the world of all relevant events and that is certainly a development that I in December 2007 to start my first blog Eeepcnews.de not even have imagined in a dream . can I still maintain and continue to maintain cheeky, that YouTube may be the future of blogging: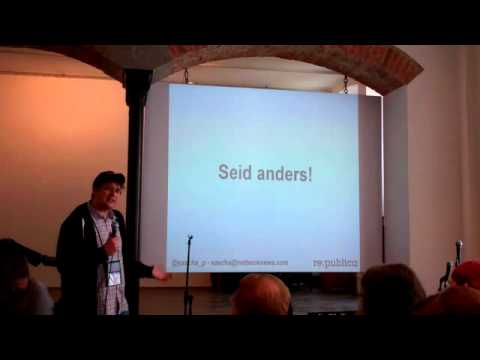 I have to thank Sascha Pallenberg and the Netbook News team as its grown and evolved over the years, its been a wild ride!