A German court on Tuesday granted Apple a preliminary injunction blocking the sale of the Samsung Galaxy Tab 10.1 in the European Union, excluding the Netherlands.
I think its absolutely insane that the court in Germany actually let this patent stand if you took a look at the patent itself. If you look at the actual patent that won them the right to stop the Samsung Galaxy Tab 10.1 from being sold in Europe it could apply to ANY tablet on the market, not just their top selling competitor. In Germany, Apple asserts an infringement of Community design and they also cite unfair competition grounds, denouncing the Galaxy Tab as an iPad imitation. So lets take a closer look at this Community Design, its a mere 4 page document that you can check out here, it doesn't really mean much except if you're into legal speak, its the photo's that are the most interesting part! Back in 2010 Apple filed for a design patent for a screen with a bezel and a back…a tablet. They called it the handheld computer.
Take a look at the above design and tell me that doesn't look like EVERY TABLET on the market. Apple has just chosen the most competitive Android tablet on the market and taken it down. This Community Design patent by Apple has only been around since 2010 so clearly Apple didn't invent the tablet, Bert Keely, in 2000 at Comdex in Las Vegas the showed off Microsoft's vision for the Tablet PC. Look familiar? Kind of looks like the images above, how can Apple patent an entire product category? At any moment Apple could decide that any tablet is too much competition and file a suit!

What I think its important to point out is that what we have is a rectangular screen with rounded corners! This is playing dirty in my books. Instead of letting the market decide which tablet will dominate, Apple has made it so that any device that looks like a tablet is in fact infringing on their intellectual property! Forget about innovation and competition, in this world of blanket IP its not about who can actually create a decent product, its who can hire the best patent lawyers!
I'm left wondering if perhaps the suits might have been inspired by one of the earliest tablet designs i can remember. Apple's probably lucky that the etch-a-sketch didn't have a CPU!
What do you think? Am I far off or did Apple just claim Intellectual Property on an entire product category?
UPDATE: Sadly I'm right….It looks like Apple has now gone after Motorola!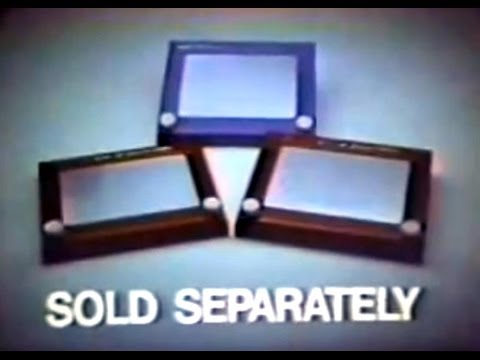 Here is page three of the Community Design document

Via NetbooNews.de