The NOOK Color has a pretty large following especially with hackers and developers so we've seen everything from custom builds of Android right up to Honeycomb and even Ubuntu thrown onto the tablet and now we can add MeeGo to that list. Nomovok, a company working with open source software, is reponsible for hacking this particular build of MeeGo onto the tablet with their own custom UI and they are showing it off at Computex 2011.
We get to see some photo gallery browsing and a look at the taskbar (running apps) and some simple games. There's no lag but then again there wasn't that much happening on screen in terms of effects and the apps shown were hardly demanding but it's clearly smoother than B&N's e-reader focused Android layer.
The hardest part of this MeeGo Nook Color port was trying to get the touchscreen working which required a driver hack. Bluetooth and accelerometer are not working yet but WiFi and hardware button controls are okay.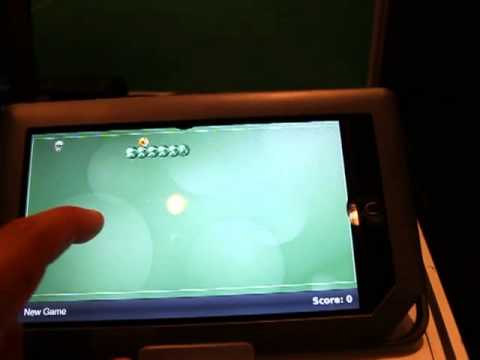 Source: MeeGo Experts via MeeGo News