Update: Further elaborated on the specs.
As far as upcoming 5-inch Android tablets go, there's Samsung's Galaxy S WiFi 5 which is up for pre-order and that's all that comes to mind when we're talking about official products. Dell's sequel to the 5-inch Streak, "Opus One" isn't due out until early next year according to a leaked roadmap. All of a sudden there's another 5-inch option in town with Pantech's Vega No.5 (not to be confused with the recently launched 4.3-inch Vega Racer smartphone).
The Vega No.5 sports a dual core 1.5GHz Qualcomm Snapdragon processor (MSM8x60), with a 800 x 480 5-inch display, 1GB of DDR2 RAM, 16GB of internal storage, 8MP rear camera + LED flash capable of 1080p video capture, front camera, SDHC card slot and telephony ("phone capabilities"), DLNA, DMB antenna, future NFC support and Android Gingerbread 2.3 to top it off.
The tablet / smartphone hybrid is expected to go on sale this month in Korea and China.
Hands on video over in Korea along with a bunch of smartphones: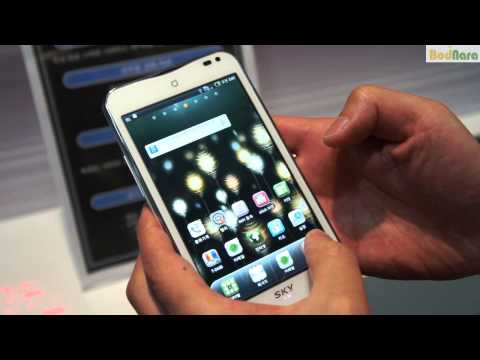 Source: Bodnara (Korea), Pickl.kr