The Razer Switchblade which is the most innovative Oaktrail device to date is going to be launched in the Chinese market first! Dry your tears, they'll be bringing it globally but are going to leverage their newly announced partnership with Tencent, China's largest Internet service provider in the meantime. If you haven't heard of Tencent they've got the street cred of fifty cent (yes, I just went there…) with a installed user base of 600Million and these just aren't any users they are gamers! Razer is going to focus optimization of the Switchblade for League of Legends as well as Dungeon & Fighter, Crossfire and QQ Speed.
The Switchblade is a converged device with its keyboard that can change functions and appearance, offering a dynamic platform for IM, chat, note taking, emails and general internet tom foolery. Tencents daily active IM users numbering 2.3M should find this platform handy to leverage QQ which is China's most popular internet messaging service.


What makes this move interesting in my eye's, is normally I think Windows 7 tablet like devices are limited, however since this is a gaming device and most online PC games are Windows based this is a match made in heaven!
When will the Chinese market get their hands on the Switchblade? Since they are showing it behind glass and not giving demo's my guess would be not anytime soon. There was talk that they would be announcing an availability date soon, so we'll keep our ear to the ground and cross our finger that they'll be a price to go along with it.
Oh in case you missed it the Switchblade measures 172 x 115 x 25mm, runs on Windows 7 and includes mini HDMI, USB 3.0, headphone/mic ports and is running the Oaktrail Z670 processor. We have a hands on video from CES below in case you want to check it out.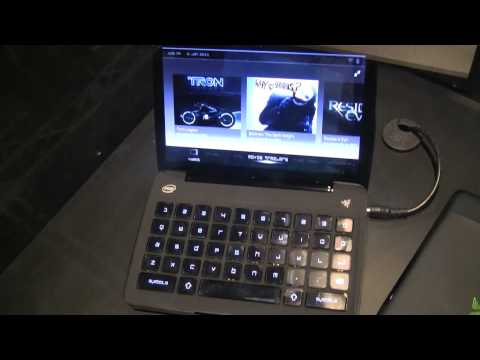 Promo video: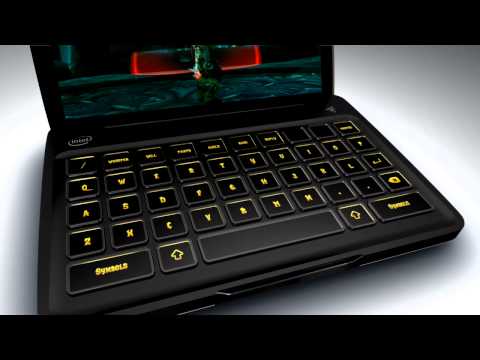 Oh and because this is an event in China, I thought I would throw in the obligatory partnership product shot!