Update: The Atom N570 version of the ASUS Eee PC T101MT convertible netbook is now up for pre-order priced at $469 at ExcaliberPC.com. This model comes with a 250GB HDD and 1GB of RAM. A higher end Pro model gets you a 320GB HDD, 2GB of RAM and Windows 7 Professional for $599 (see Pro model). No ETAs for either.
It's been a long time since we've talked about the ASUS Eee PC T101MT Convertible netbook. It seems its back in vogue as it is among the first wave of netbooks to get the new Intel Atom N570 Dual Core CPU. Externally, the system remains the same but the new CPU is expected to provide a strong increase in performance.
The ASUS Eee PC T101MT was running the Intel Atom N450 at 1.66 GHz with integrated Intel GMA3150 graphics. The clock speed remains the same with the N570, but it does come with an extra core. We're also going to be seeing the use of DDR3 memory which is another small performance increase.


The unit has 1 GB of RAM (expandable to 2GB) and a 320-gigabyte hard drive. We've also got WLAN, Bluetooth, three USB 2.0 ports, Ethernet and VGA connector and a 0.3-megapixel webcam. It is a kilogram in weight and a thickness of 31 millimeters. The ASUS Eee PC T101MT has a 4-cell battery, with the new CPU should probably allow for about 5 hours of running time. The display has a resolution of 1024 × 600 pixels, and the touch screen supports 256 pressure levels. As the MT is apart of the product name multi-touch support should be a given.
No word on pricing or availability.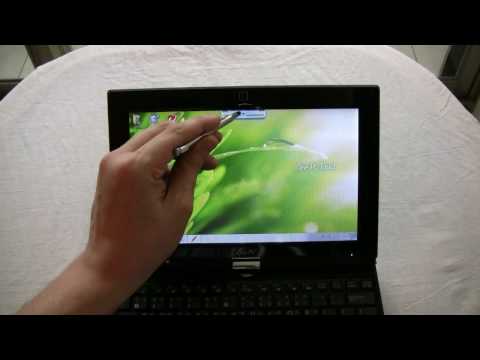 Via eeepc.it