Seems like AMD variations are starting to hit the tablet market as frequently as they are hitting the netbook category. The Acer Iconia Tab A500 is now coming in a W500 series. The main difference being that the A100 was sporting a 1Ghz Tegra 2 chipset and the W500 has got an 1GHz AMD C-50 with ATI Radeon HD 6250 graphics under the hood. The other big switch is that its not running Android 3.0 its rocking the oh so customized (Sigh) Windows 7 Home Premium. There is also no work on what type of interface they'll be running on top of it, if any at all. Apart from this one, pretty important detail, the specs remain the same, it is a 10.1″ capacitive touch screen tablet running 1280 x 800 screen resolution. The Iconia W500 also comes with a 32GB SSD, 2 USB 2.0, wifi, bluetooth 3.0, HDMI, 3G a 2 in 1 card reader and a 3 cell battery.


If you were looking to pick this AMD bad boy up its available through geizhals.at for the German Market, I haven't uncovered it on any other sites, if you have please leave a comment. I'd also be interested in hearing from anyone who would actually consider buying the AMD version, the battery life tests that we've run on the C-50 CPU aren't favorable and stacked up against Tegra 2 I have doubts that this model will sell at all!
We grabbed some hands on time with the Iconia A500 at MWC last week, hardware wise its the same unit, so in case you wanted to take a look we've got the video below.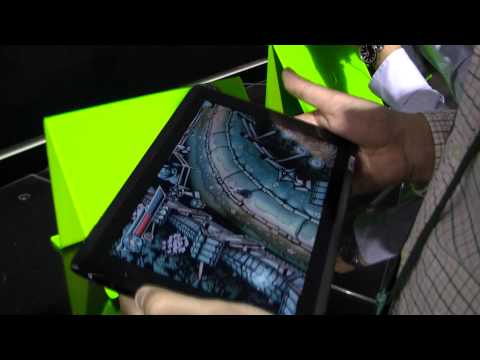 Thanks @chippy