The Motorola Atrix is the thin edge of the wedge of a new era in mobile computing. I've been saying it for years that a relationship between your phone and your mobile computer is going to become fluid. The Arix has an accessory that turns your mobile computer into a laptop or Nebook. We have no word yet on what the Atrix will cost but a Best Buy employee is reporting that an AT&T representative told him the laptop dock should retail for around $150.


Entry-level netbooks run you around $250 online, so the $150 price sounds pretty believable. The only downside is that for an extra $100 more you'll get a full blown operating system. The Atrix 4G laptop dock comprises of only a battery, 11.6 inch display, speakers, and keyboard. It will also act to charge your phone when its plugged in and the Atrix its self has a few specs that make it worth watching with its Dual Core Tegra 2 processor.
What do you think abou the Atrix? I know as soon as I can get my hands on one i'll be picking up both the phone with docking station. What about you, does something like this tickle your fancy?
If you want to check out the Atrix in action here is our CES video below: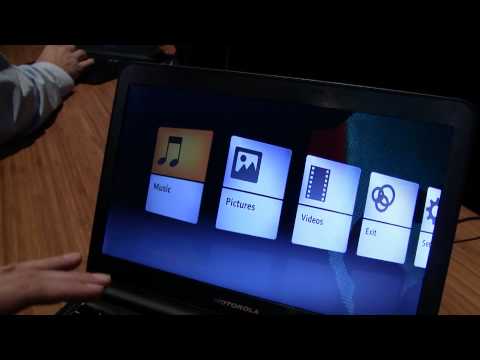 Via AndroidandMe