News of India's $35 tablet chocked the news channels for days but since its jaw dropping annoucement we haven't heard too much about it. The Economic Times reports that the initial government-issued tender has been cancelled, as the vendor who won it failed to get a bank guarantee. The Sakshat or "before your eyes," was expected to come out on January 15. Its too bad that HCL Infosystems failed to secure bank guarantee which the government needed in case they failed to deliver.
"Yes, we have re-issued a new tender. The matter will be sorted out in a few weeks," the unnamed government official told the Economic Times.


The initial order is for 100,000 Android tablets, powered by Google's Android was expected to cost the government $6.5 million for the project. A source close to the project claimed the vendor disagreed with the financial costs of components, which is what led to the cancellation of the tender. We knew that $35 seemed too good to be true and it seems the number was in fact all talk! Most of the speculation online is around the fact that HCL was not willing to subsidize the tablet to reach the projected price as such a cheap tablet is not yet possible.
If we had seen Sakshat come to market it would have had 2GB of storage, Wi-Fi, an Ethernet port and use just 2 watts of power. If you wanted to relive the glory of the stupidly low price claims we'v dug up a video for you!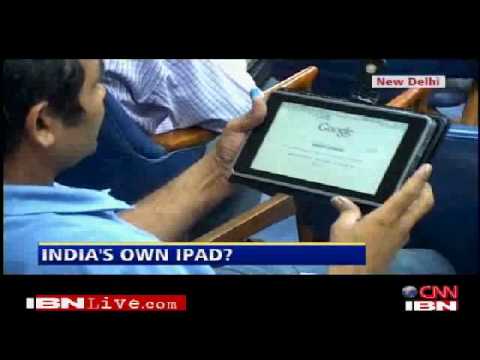 Via Electronista