Has your laptop suddenly started making a weird static noise ? There could be a lot of reasons that might be causing this problem. So we've gathered a list of common solutions to help you fix it.
First of all we need to identify the source of the noise. It could be coming from a number of components that include:
Cooling fans
Speakers
Hard drive
These three components are the most common culprit of a foreign noise that may be coming from your laptop. Before fixing it, we need to know why your laptop is making a weird noise.
Sound problems can come from the components that are old and have simply begun to degrade. Another reason can be an issue with software or drivers, loose connections, and wires from the mounting or interference with certain hardware.
Luckily we've got a series of quick fixes and solutions that might just make that annoying static sound go away. But be warned, some of these solutions might require you to open your laptop. So if your laptop has one of those "warranty void if removed" stickers.
Then we suggest just sending it back to the manufacturer for repair/replacement if you warranty is still valid.
How To Fix Static Sound On Laptop
Static Noise From Cooling Fans
The cooling fans on your laptop are essential in keeping your machine from overheating. If you've ever done some resource intensive tasks like rendering a video or playing a game. You've probably heard your fans ramp up to an audible frequency.
If you live in a particularly hot climate, this might happen even when your browsing YouTube videos. So with the fan's having to work so hard all the time.
They should be the first place that you check when you hear a static or irregular noise from your laptop.
To find out if it is actually your cooling fans making this noise. Do something on your laptop that normally makes its fans spin up.
Launching a game, or playing a 4K video on YouTube might just do that. Now place your ears near the exhausts of your laptop, and try to find out if the sound is originating from the fans.
Shine a flashlight into the vents as well. You might be able to see the fans vibrating which could be the cause of your issues. If you can't figure out anything from this. The next option is to take your laptop apart, and inspect the fans from the inside.
Just type the name of your laptop, and "how to open" into Google. You'll probably find a YouTube video, or a guide that will give you step by step instructions on how to open your particular laptop. Once inside inspects the fans for any worn out bearings, or broken fan blades.
Try to spin the fans manually to see if you can replicate the sound. It could even be that one of the screws has simply come loose.
In that case, just reattach it and you should be good to go. The fans could be also just simply be caked in dust as well. In that case get a can of compressed air, and blow out all the dust.
Now if your fans are damaged beyond repair. You could attempt to replace them by yourself. It isn't that hard if we're honest. It only involves removing one or two cables, and unscrewing some screws.
The problem is actually finding a spare replacement fan for your laptop. If you can source it, and have some prior experience with repairing laptop then go for it. Otherwise we would suggest getting it replaced by a professional.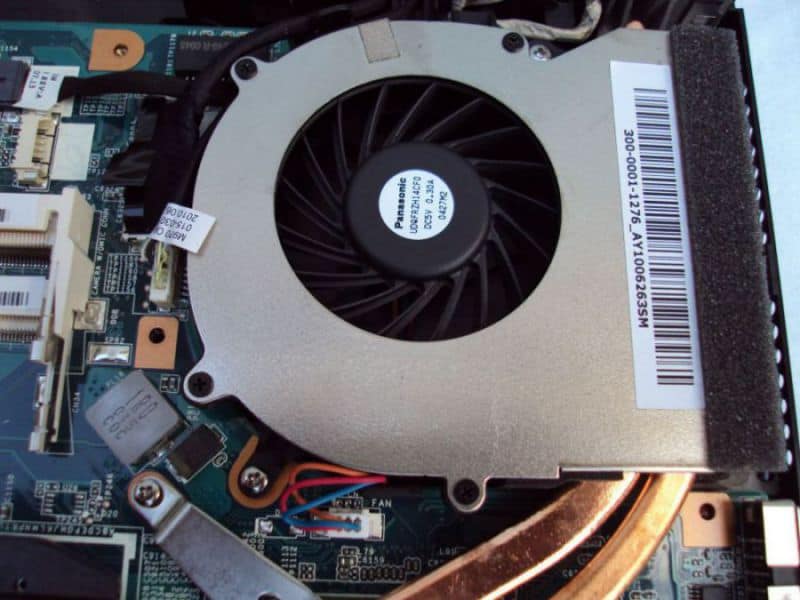 laptop making weird noise from speakers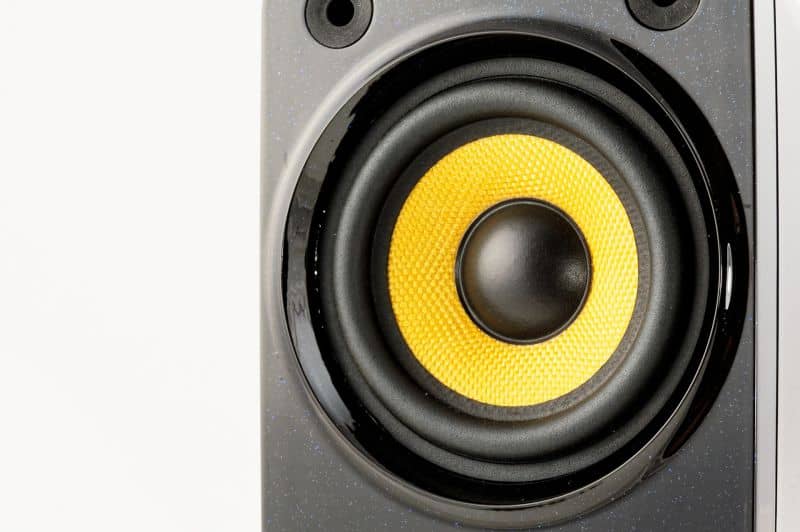 When speakers get old, or when you've played music a bit to loud on them. Components within the speaker assembly can actually break or degrade away.
Although the speakers might seem like the first thing you would check if you hear static noise from your laptop. But it is actually often overlooked as the root cause of the problem.
If you begin hearing a static noise from your speakers when you begin playing audio through them. It could be that you have the volume set to loud. So the audio that you might be playing may be just be distorting.
But sometimes that may not be a hardware fault, it could actually be a software issue. Plug a set of headphones into your 3.5mm audio jack into your computer, and check to see if the same noise is coming from the headphones as well.
If it is then you might need to update your audio drivers.
To see what kind of audio drivers you are running in your computer. Follow the instructions.
1. Press the Windows Key + X at the same time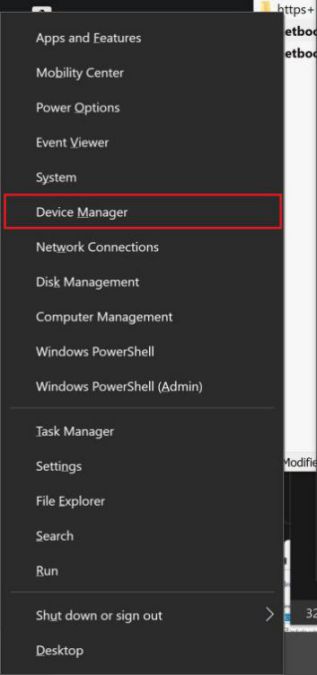 2. Click on Device Manager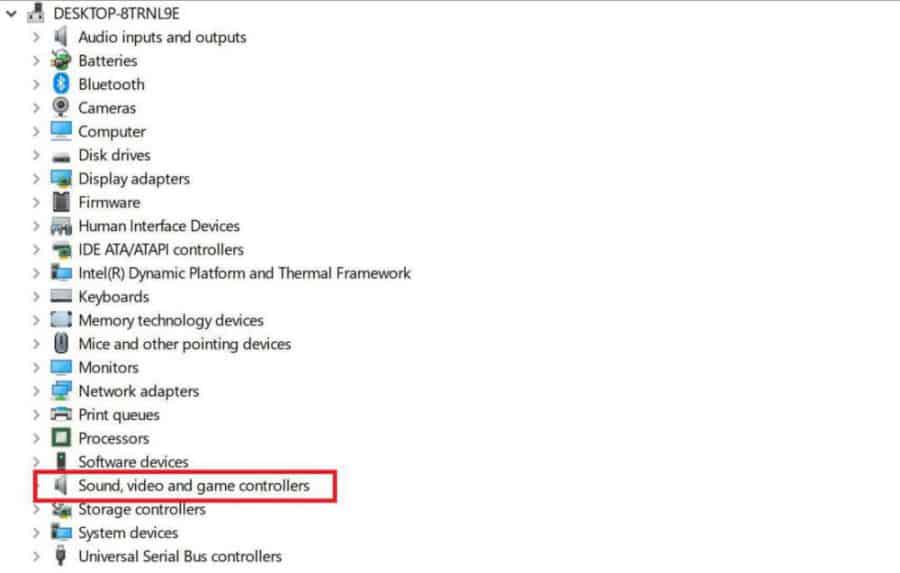 3 Click on "Sound"

From this submenu you can find out what audio drivers your laptop is running. After that its as simple as going to the manufacturers site, and then downloading and installing the drivers.
Your going to want to uninstall the previous drivers before you do this, to have the best chance of fixing the problem.
If you have Realtek drivers within your system, then sometimes those can have issues with static. There is a fix that has been known to solve the issue, but it isn't guaranteed to work. Still doesn't hurt to try it anyway.
1. Left click on the Speaker Icon in the lower right part of your screen.
2. Click on Sounds.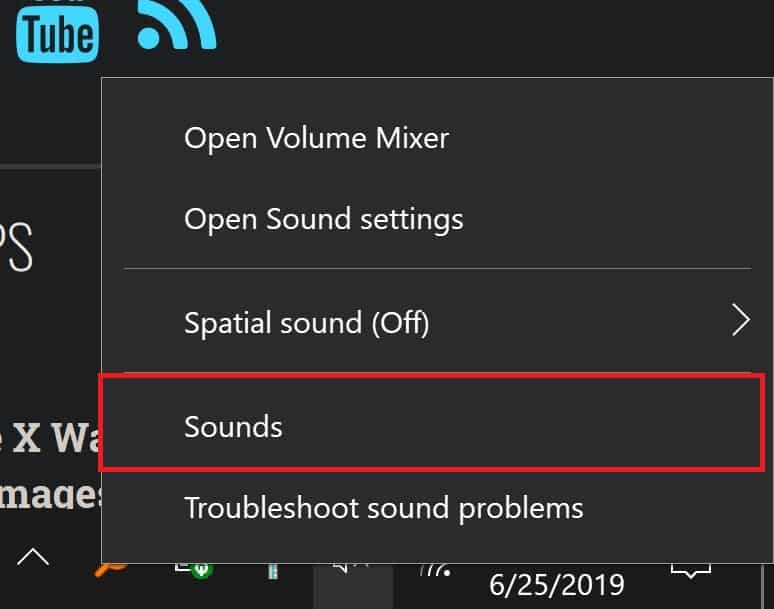 3. Click on Playback in the top menu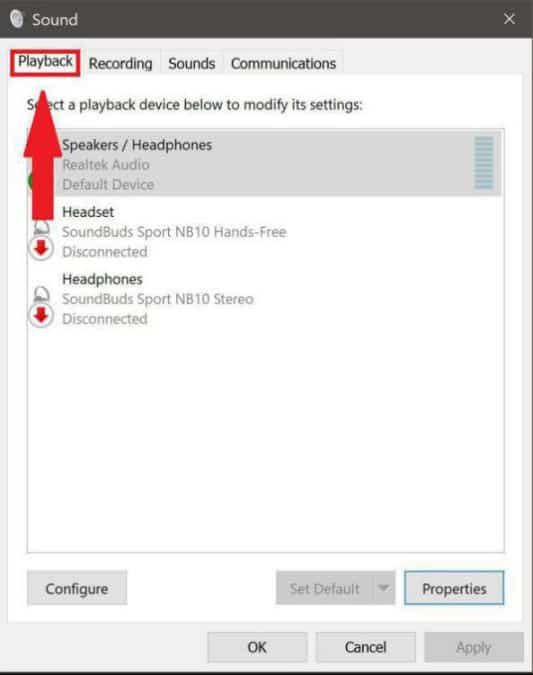 4. Choose your Speakers from the list and click on Properties.
5. Click on Advanced within the top menu.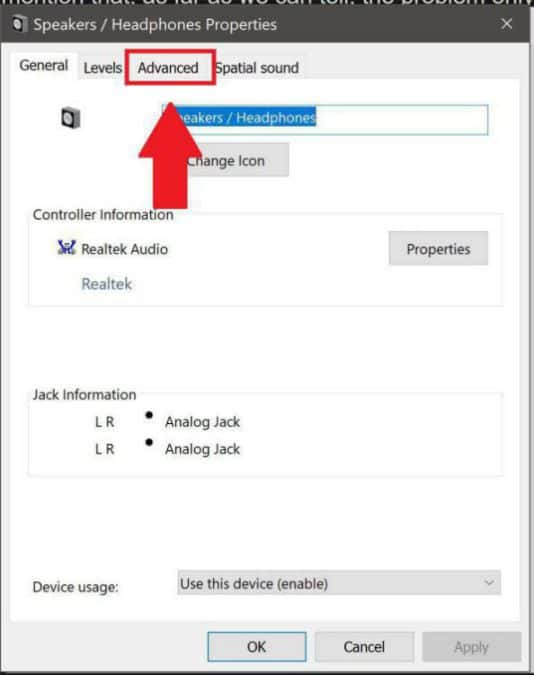 6. Uncheck the options that says "Allow applications to take exclusive control of this device"

Another solution that you could try is running an audio troubleshooter on Windows to find out what the problem could be. To run the audio troubleshooter.
1. Click on the Windows Menu Icon.
2. Click on the Settings Icon.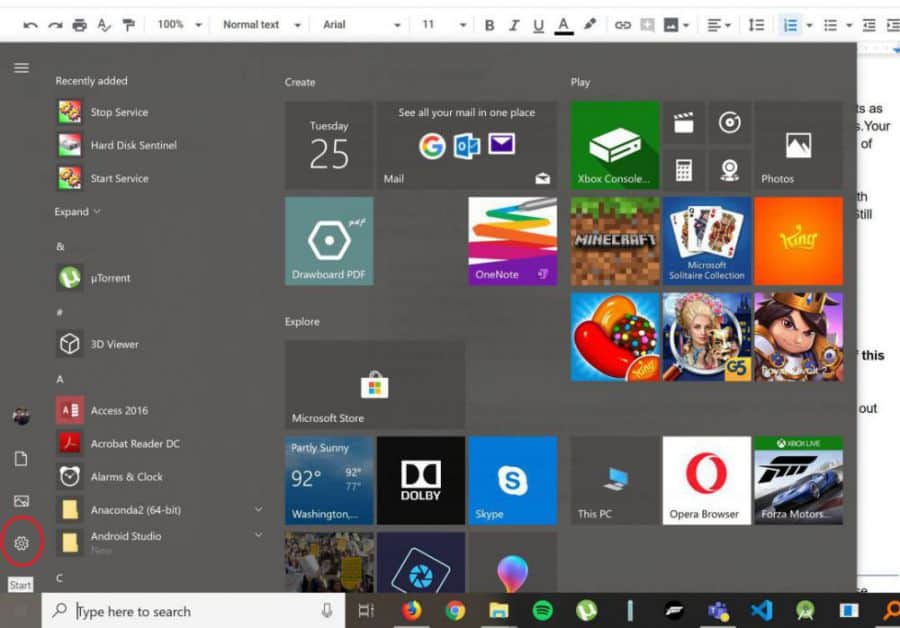 3. Within the SearchBar type Troubleshoot, and click on Troubleshoot Settings.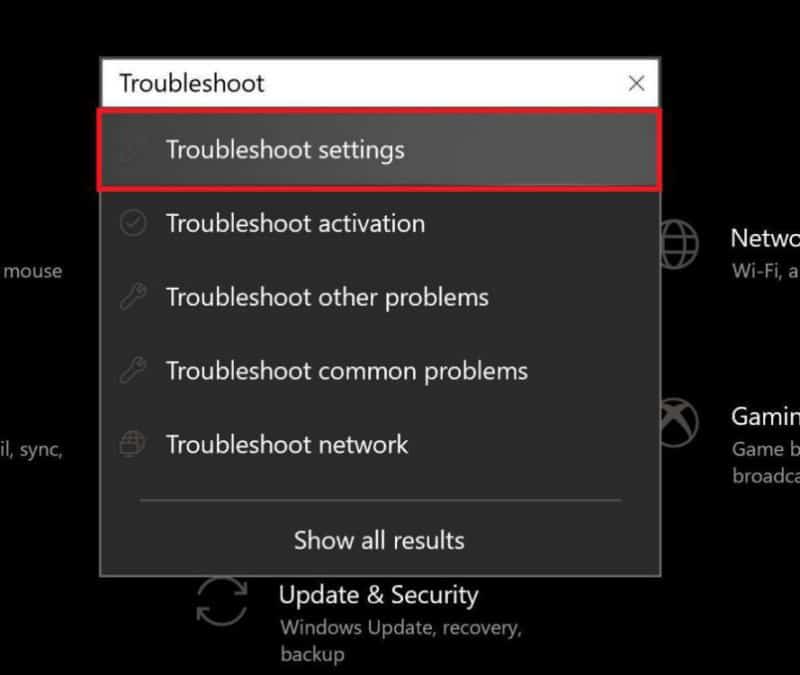 4. Click on Playing Audio.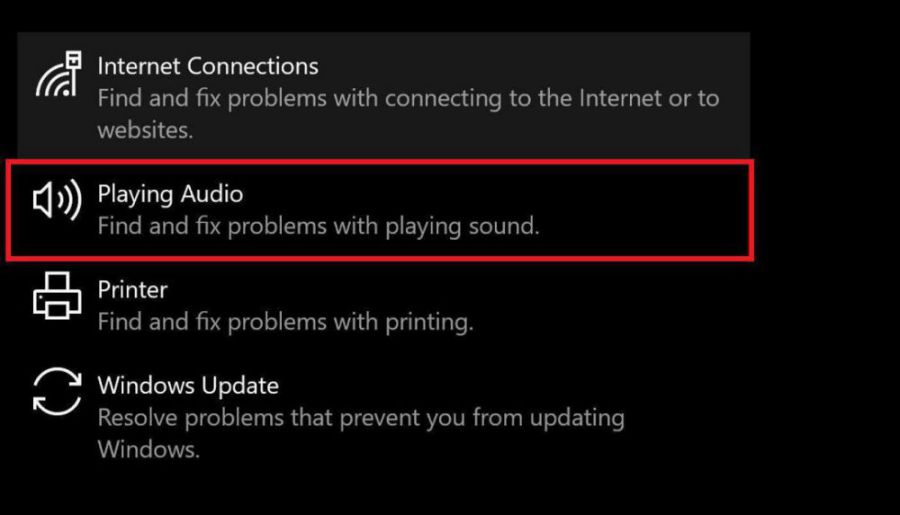 5. Click on Run The Troubleshoot.


6. Try out all the recommended solutions that the Troubleshooter provides you, to see if that solves the problem.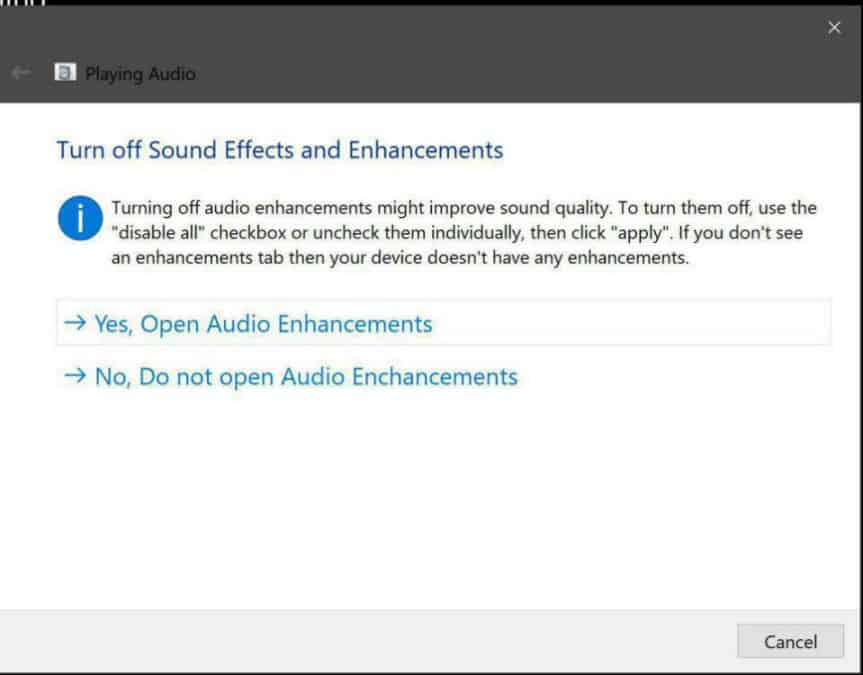 If all that doesn't work then it's time to unscrew the bottom to examine the internals of your laptop once again.
Like we said before, just type the name of your laptop, and "how to open" into Google, and you'll probably find a guide on your particular laptop.
Once inside, start inspecting the speakers. Look around for any tears, or signs of damage near or around the assembly.
Also double check if any of speakers is not lose from its mountings. If any speaker is lose, vibrations could be cause of your unwanted noise.
Now in an absolute worst case scenario. You might have to send your laptop in for repair, if the speakers are actually physically damaged. Be sure to send your laptop to a certified retailer for repair. If the warranty is still valid, then now might be a good time to claim it.
Noise Comes From Hard Drive
If your still running an old mechanical hard drive in your laptop like most budget laptops do these days. Then the source of your irregular noises from your laptop just might be that.
Hard drivers unlike SSDs have physical moving components that move at a very fast pace to access data on the drive. If you're the sort of person that carries around his/her laptop while it's still running. Then let us be the first to tell you that it is slowly destroying your hard drive.
A hard drive is not meant to be subjected to such external forces. It can cause the head of your HDD to scratch the magnetic platter. This is the most common cause of a noisy mechanical hard disk drive.
Sadly for this there is no quick and easy solution. Your probably going to have to get the entire drive replaced, or buy an SSD if you ever want that static noise to stop.
Also the performance of a hard drive can degrade over time as well, and a damaged hard drives performance will only degrade faster. So it might not be such a bad idea to replace it, or even better get an SSD instead.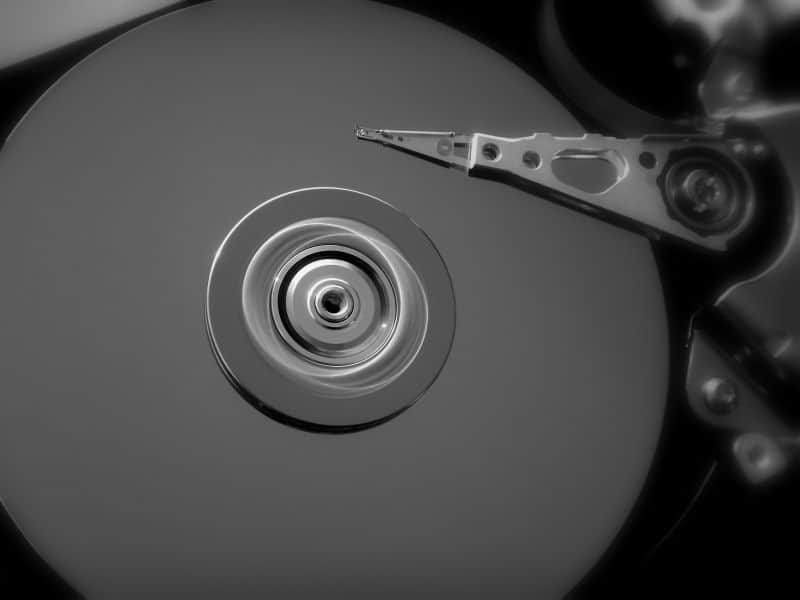 Fixing Static Sound On Laptop
These common solutions should help you get rid of that annoying static sound from your laptop. But if your laptop happens to be brand new. It might not be such a bad idea to get it replaced all together. Because even if you do manage to fix the issue, who knows when it might reappear.
Tell us which solution you used to fix the static noise from your laptop by leaving a comment down below. If there's any solution that we forgot to mention, and worked for you, be sure to mention that as well.