Laptops come in all shapes and sizes. Choosing which laptop screen size is best for you can be a difficult decision with so many options available to you.
Do you need a compact 11" – 13" laptop for school or travel or a huge 17" screen for all your gaming needs. The size of the laptop screen you need basically depends on what you want to use your laptop for.
What is the normal laptop size?
Laptop screen sizes tend to fall into 4 categories:
11" laptops
13" laptops
15" laptops
17" laptops
Some laptop manufacturers have made laptops that are 12" and 14" and so on but they tend to have the same attributes as their closest screen size neighbors. These are the most popular sizes available on the market and the ones manufacturers make the most of.
Is an 11",13",15", etc. laptop too big?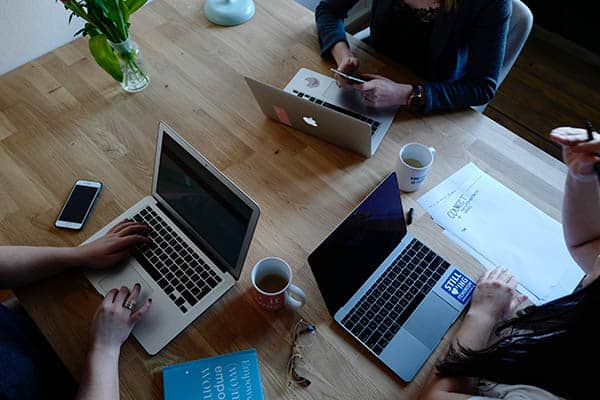 This completely depends on your tastes and the work you're doing. Some people scoff at the idea of lugging around a 17" laptop while others think a 13" laptop is rather tiny to get any work done. 15" laptops tend to be the industry standard with the smaller laptops being 'ultraportable' and larger laptops being 'desktop replacements'.
While 13" laptops tend to be better for portability and larger laptops have their place in the gaming realm, you can easily get a 17" laptop and still use it for travel. I wouldn't suggest gaming on a small laptop but it isn't impossible. It really comes down to your personal preference. There is no too big or too small option.
Do bigger laptops have better screens?
Not necessarily. Just because the screen is larger does not necessarily mean that the resolution is better. A 13" laptop can have a resolution of 3840×1260 (4K) while a 17" laptop can have a screen resolution of 1920×1080 (Full HD).
Newer laptops of all sizes are beginning to offer 4K resolution but they are often much more expensive than their HD cousins. Resolution neither suffers nor is enhanced by screen size.
Should I Buy An 11-Inch Laptop?
Pros
Ultralight
Ultraportable
Thin
Budget-friendly
Cons
Small storage space (32GB to 128GB)
Small processor
Lacking port options and optical drives
11" laptops are growing more popular among manufacturers such as Apple, HP, Asus, and Lenovo. These ultraportable, lightweight laptops are great for traveling as they are only just bigger than tablets and easily fit into regular-sized bags and backpacks. They are often very budget-friendly which makes them a great option for cash strapped students and young professionals.
To make a cheap, lightweight laptop, a lot is often removed and/or downsized in these laptops. Namely the processor and the hard disk. Many of these laptops struggle to top 60GB of storage although there are larger models available for a greater price. The processors are often downsized as well which can cause slightly slower speeds than you may be used to on a larger laptop.
Should I Buy An 13-Inch Laptop?
Pros
Lightweight
Variety of options available
Budget-friendly (mid-range)
Cons
Lack of performance for gaming
Often lacking ports and optical drives
The 11" laptop's a slightly beefier sibling, the 13" laptop is a highly popular ultraportable option. 13" laptops are great mid-range budget options although some can catch prices as low as $150. They offer larger storage capacity and far better processing than most 11" laptops.
They're just as lightweight and portable as 11" laptops. 13" laptops cross a large variety of manufacturers which gives potential buyers a range of options to choose from. 2-in-1s are a popular variation that often comes in this size which is great for versatility.
These laptops lack the performance for hardcore gaming but depending on the game and recommended specs, you may be able to pull a few low end, lightweight games on these laptops.
Should I Buy An 15-Inch Laptop?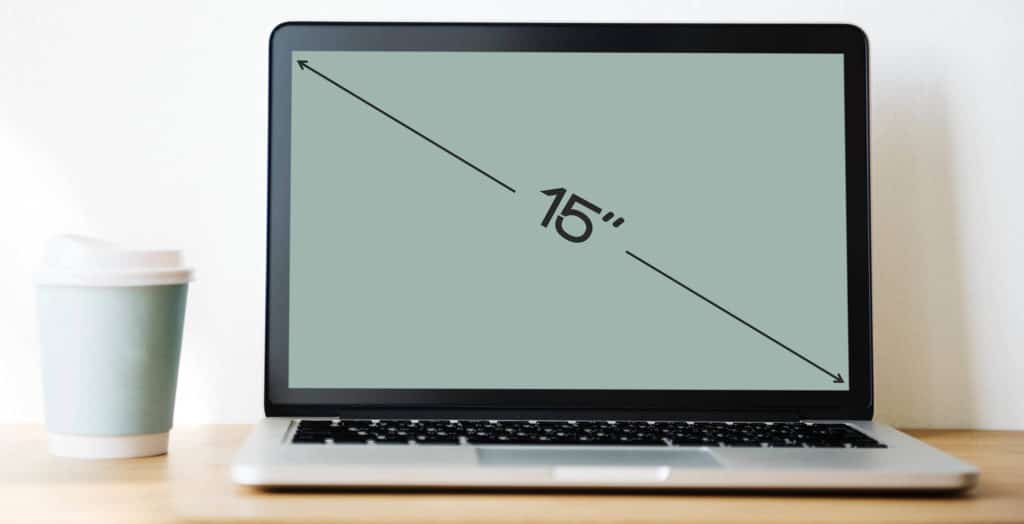 Pros
Large variety
Range of options
Affordable
Great overall performance
Cons
15" laptops are the most common laptop size on the market. Manufacturers make so many different models, customizations, and types of 15" laptops that your options are virtually endless. They range in price from $200-$2000 depending on the hardware that's inside.
You can get 15" laptops with the most basic processing, memory, and storage for an extremely affordable price. On the flip side, you can get a 15" laptop with all the top of the line hardware the market has to offer for a higher end, yet still a portable machine.
Overall, 15" laptops have stunning performance options and most have the ability to run AAA games at decent speeds and graphics.
…It all depends on what pieces of hardware you would like, what brand you choose, and what your budget is…
Not all 15" laptops are created equal. Some can have bulky chassis', other large screen bezels, etc. It all depends on what pieces of hardware you would like, what brand you choose, and what your budget is.
Should I Buy An 17-Inch Laptop?
Pros
Large display
Ports galore
Best for gaming
Outstanding Performance
Cons
17" laptops are beloved by laptop gamers. They make great desktop replacers if your laptop tends to stay on your desk for most of the day. Their larger size allows them to have more hardware so you won't be short of ports or drives.
Games look fantastic on these laptops. There are entire series' of 17" laptops built with gamers in mind (Alienware, MSI, ASUS ROG, etc). Expect top of the line graphics cards and processing for playing all of today's top games.
These laptops can be on the heavier side, upwards of 6-8lbs which makes them great desktop replacers but not the best for the traveling gamer.
Which Laptop Screen Size Is Best Based On Usage?
If you are still confused, here is a few rule of thumbs to make it easier:
College/Travel: 11" to 13"
Business: 13" to 15"
Gaming: 15" to 17"
What to choose?
As mentioned above, the laptop screen size that you use often varies with what it is that you do with your laptop.
Students are likely going to go with a smaller laptop like an 11" or 13" that's super portable so it's easier to get from class to class, coffee shop to coffee shop. This allows students to cut down on any bulk in their bags as well. Nothing like lugging around a giant laptop on top of all of your textbooks.
… The extra hardware will be able to keep up with the work you will be doing but the small size will guarantee portability for traveling professionals….
Professionals may prefer a slightly larger laptop such as a 13" or 15" for the added/larger hardware. The extra hardware will be able to keep up with the work you will be doing but the small size will guarantee portability for traveling professionals.
Gamers will likely prefer larger laptops like 15" to 17" laptops. Their larger screens and extra room for better hardware and fans best suits the gamer. These large laptops often work as desktop replacers and are great for the work-from-home professional as well as the hardcore gamer.
Laptop screen sizes vary in range from 11" to 17" and everything in between. The size that's best for you is all going to depend on the work you'll be doing on it and your own personal preferences. Let us know your laptop's screen size and what you love most about it!