'Unibody'; a common technique in the automotive industry means a construction method that involves supporting structural load using an item's external skin.
This opposes the common technique of using an internal truss that is covered by a non load bearing skin.
Over the years, laptop manufacturers have always placed skin components over a frame. The "skin" components are what appears as an external surface.
In order to come up with stronger ruggedized laptops that can stand the test of time, manufacturers have resorted to "unibody" structural designs.
What Is A Unibody Laptop? [Simply Explained]
A unibody laptop design integrates the bottom half of a laptop into a single alloy/metallic body/brick milled out using a CNC machine. (Computer Numerical Control- industrial machines for milling while attaining utmost precision). While primarily used to refer to Apple's MacBook line, different laptops from PC manufacturers like HP, Samsung, LG, Asus, Dell, Huawealso qualify.
A unibody ensures that there are less or even no attachment points that would create weakness in a system.
The aim is to cut back on the size and weight of the laptop while maintaining strength that ensures durability even in cases of slight drops and falls.
A

Brief history of laptop unibody designs: It begins with

mac
A leader in design and invention, Apple has always led the way and others followed; their focus on invention has revolutionized how a laptop body is constructed.
They have come from being marginal players to one of the most sought after laptop manufacturing brands on the market.
In 2008, Apple redefined the market with their flagship lower end aluminium unibody MacBook Pro; curving it's body out of a single block of aluminium.
In a press release, the late Steve Jobs, then CEO, broke the news of the invention of a new technique of building ultra slim laptops.
A new technology that would shape the design of computing devices was born. From Smartphones and tablets to the latest sleekest ultra slim laptops; the Apple unibody design concept is visible.
Though it didn't turn out a success, the MacBook Pro was designed to be as thin and portable as possible; in fact it became a stepping stone for Apple and other manufacturers that have mimicked the design later.
From then on, several laptop manufacturers have borrowed from the same design language. HP, Samsung, LG, Asus, Dell, Huawei and other manufacturers have gone on to produce ultraslim laptops, from a blue similar to that of Apple.
Who else manufactures unibody laptops?
From the simple, economical and modern Apple laptop designs, many manufacturers have gone on to match the standards and exert more competition to Apple for the market share.
Today we have seen major laptop market players produce well-built, robust, reliable, fast with good sharp screen machines that have gone on to bit apple at some market segments.
Some quick examples of unibody laptops from other manufacturers;
1.
Huawei MateBook XPro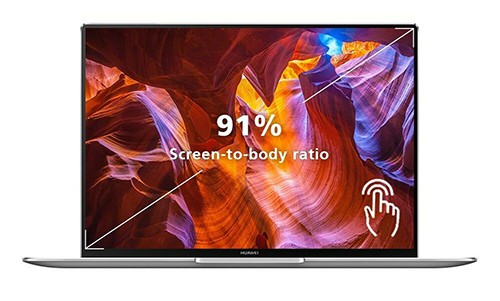 Notably for its similar unibody design; Huawei MateBook XPro qualifies for an easier comparison to a MacBook Air; illustrating how far the Chinese laptop manufacturing story has come.
It features so many features similar to a unibody MacBookPro; among which is an aluminium chassis, ultra thin coupled with a super-light design.
It's only downside is the presence of only two USB-C ports but overall, it gives you the feel of a Mac but this time on a cheaper budget.
2
. Dell XPS Premium
The 2018 Dell XPS Premium is a 2 in 1 ultra slim unibody laptop with a beautiful touch screen display, integrated graphics and an excellent processor.
It leverages so much power over business computing tasks; a feature comparable to a Mac unibody.
3.
Lenovo Yoga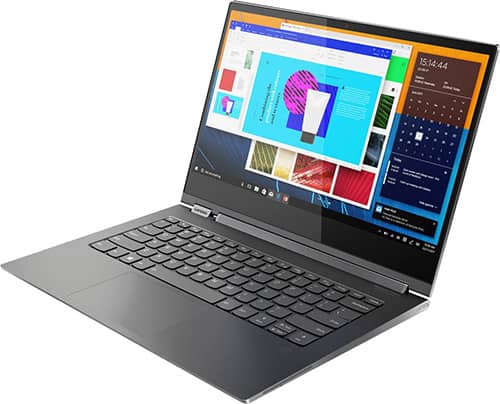 The Lenovo brand is best known for delighting its business market segment with its ThinkPad line and when it comes to packaging components into a unibody pack, the Lenovo yoga does not disappoint.
It comes as a 2 in 1 ultrabook, seamlessly converting between a laptop and a tablet; featuring a powerful next gen processor; all in a compact sleek design unibody.
If you are looking for great battery life in a unibody, the 2019 Lenovo Yoga may be your next stop.
4. HP Spectre X360
Need I mention the HP Spectre X360? The HP brand has been around since time memorial and the trend of mimicking the MAC's unibody structural design hasn't left them out.
Their HP Spectre X360 brand outperforms the rival MACBook unibody brand; featuring a whooping 16GB of RAM, an 8th generation processor with a static 512GB hard drive and 13-inch display.
To beef competition with other unibody laptop brands currently on the market, it comes with a 360 degree hinge; easily converting to a tablet at a go.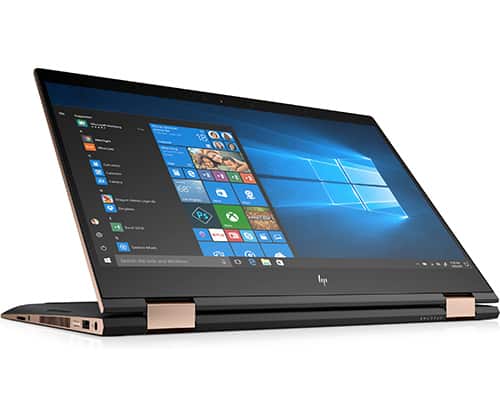 After looking at the above example, you may be wondering what's special about a unibody.
What makes a unibody laptop so special? Advantages of a unibody
..the unibody design limits the presence of jointed parts and empty space, giving a very tight/compact structural laptop design…
Naturally, the unibody design limits the presence of jointed parts and empty space, giving a very tight/ compact structural laptop design.
The end result is a durable and sturdy laptop that can stand a considerable amount of wear and tear.
Unibody laptops have a profound ability to survive impact of knocks and falls, of course from a reasonable height; though the screen and some very delicate components remain vulnerable.
To give competitors a stronger sucker punch, unibody laptops are fundamentally thinner; more portable than their counterparts-plastic laptops possessing a frame on to which components are cluttered.
What are the disadvantages of a unibody laptop?
A unibody laptop gives so much durability and portability but with its structural design comes several challenges that some manufacturers have put up little effort to negate them.
1. Passive heat cooling
First with a unibody design, there is a problem of passive heat cooling in certain brands.
A notable example is the MacBook Pro line that has the unibody at the core of its design but the passive cooling technique tends to leave a lot of heat un dissipated under very demanding tasks.
2. Overclocking becomes difficult or even expensive
This kind of design usually will limit the ability of overclocking your system, a big turn off for computer gamer due to the slow rate of heat dissipation
So if you look to overclock your unibody laptop to boost performance over very demand games, look elsewhere because the heat dissipation mechanism will not work in your favor.
3. Inbuilt battery comes with its own disadvantages
Another disadvantage worth the mention is the inbuilt battery. Many of the unibody laptops have their batteries inbuilt, so if you plan to be occasionally switch between more than one battery in cases of no mains, this unibody designed laptops won't be of any help to you.
4. Expensive to purchase
Since unibody laptops are premium models, they tend to come at a hefty fee compared to their counterparts. If you want to be classy and modern, sleek designed ultraslim unibody machine will cut you back several bucks.
5. Costly repairs
Generally, their repair is another source of unwanted headache. Unibody laptops will confuse even a seasoned laptop user. They tend to have unique doors of entry into the chassis that will scare you off so that you call a professional technician.
In simple terms, they are expensive to maintain, worse still when internal components get damage.
Unibody vs Non Unibody: What should you buy?
Over the years, laptop manufacturers have fitted much value in their unibody laptops; so much that you can get mixed up in the wave of these machines, failing to make the right choice when making purchases.
..A unibody is always more expensive than other models models on the market…
One thing every buyer would want to consider is the price. A unibody is always more expensive than other models models on the market.
An example is the MacBook Air and MacBook Pro series that are classic examples of unibody beasts; coming at a price, pretty heftier.
Others are the Huawei Mate Book series by Chinese brand Huawei, they boss all the qualities of a good unibody but even if cheaper than Mac laptops by several bucks, they also come at comparatively higher price than non unibody machines.
Eventually the choice of what you should buy comes down to you, knowing what features you want and the money put aside to cater for that.
If you want a modern, classic, sleek package in a unibody and you have the money go for a MacBook Pro.
A good windows alternative is HP, Dell; to mention but a few.
However when you want to maintain the class that Mac offers, consider its polycarbonate line – of the standard MacBook; this comes considerably much cheaper than most unibody machines.
Otherwise plastic body laptops remain big competitors in terms of price; afterall they are not so bulky, and sometimes they may offer much higher value for money compared to standard unibody laptops.
Conclusion
The post has put for you the various aspects of unibody and non unibody laptops on a weighing scale for you. However, I will state it again that the choice of what to purchase remains entirely in your hands.
Knowing what will fit in your budget plans will always work in your favour.
Here is a quick guide to help you make the right purchase.
Enjoy your computing!