If you're a student, we assume your schedule is fully packed. From taking classes to part-time jobs and extracurricular activities, there isn't much energy left to study homework. While a bit of procrastination sometimes is a good thing – you know, so you don't burn out—it is also detrimental to your academic performance. To ensure that doesn't happen and you will get the most out of your studies, use digital tools to help you stay on top of everything. You may find a lot of stuff on the market, such as a smart notebook or power bank. This article reviews the top 6 best study gadgets for students. You are welcome to make your life easier and learn more about their features.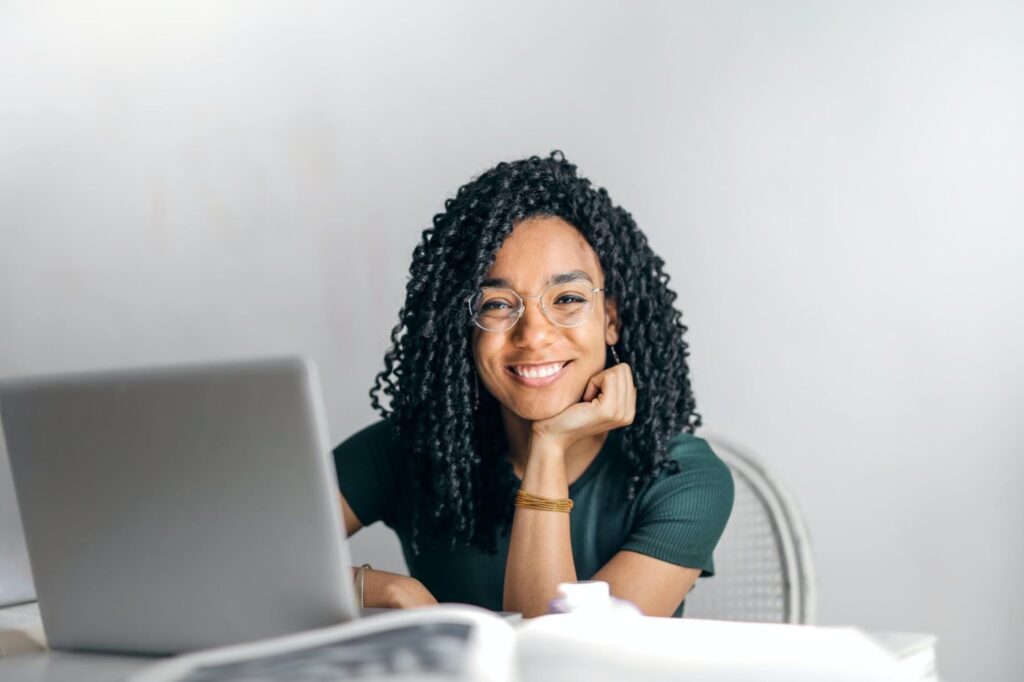 1. Portable Phone Charger
We all agree that there's little worse than your phone dying before the end of the day. With the average smartphone user spending about five hours on their gadget each day, it's easy to imagine the panic when you realize your battery is running out of juice at 5 p.m. and your next class is at 6. A portable charger is essential for anyone with a smartphone, but it's crucial for people often away from an outlet for hours. The main benefit is that it's easy to take anywhere with you. The disadvantage is that you must charge it all the time, which is sometimes irritating.
2. External Hard Drive
A reliable backup is one of the most important tools in a college student's arsenal. We're talking about your data, memories, and life's work—the things you can't live without and don't want to lose. A backup plan is essential to safeguarding these things (and keeping you sane). While cloud storage has become an increasingly popular method for backing up your data, it's not infallible. You could lose access to your files if your service goes under or its servers are attacked. Cloud services also cost money and aren't always the most cost-efficient means of backing up large amounts of data.
External hard drives are what you need. They're cheap enough to keep one at school and home, making regular backups easy. If you don't have room for two drives, just set aside one night every week to back up all your information onto the second drive on a different computer or even another device, like an SD card or flash drive. The minus is that you can easily damage it because the drive is outside.
3. Note-taking Apps
When taking notes on a subject, it's better to do so in a way that leaves some permanent record. This way, if something becomes essential later, you'll be able to find it again quickly. Everyone knows that sometimes it's hard to remember all the instructions by hand because the teacher is talking so fast. It's terrible, and you risk missing important information regarding your task.
These note-taking apps help you write down instructions about your college essay. Even if you don't have the energy to do it, there is a solution – hire professional writing help online. Authors on the site Paperell are always ready to help and write a quality essay for sale on any topic. This is a trustful custom writing service where experienced writers offer writing articles, scientific papers, and other types of work, depending on the customer's wishes. The website offers free revisions, a title, and a reference page for your paper.
There are many ways to keep your notes organized, but various tools are available to put them into a format that makes searching easier.
Some general note-taking apps include Evernote, Microsoft OneNote, and Google Keep. These apps cooperate well with most smartphones and computers and are synced for easy access across multiple devices. Try voice commands on your tablet to manage the process. The disadvantage of these apps is their imperfection – sometimes, translation difficulties exist.
4. Noise-Cancelling Headphones
They are designed to block out the sound around you, allowing you to tune into your music or podcast of choice. They are also great for reducing distractions when focusing on writing an essay—say, if you're in a crowded library or attending a noisy class.
They are solidly built and feature comfortable earpads that are worn for hours. The over-ear design provides maximum noise cancellation and sound isolation so that you may focus. This gadget comes with a convenient carrying case for easy storage and transportation. So, this tool is one of the most useful gadgets. But, this gadget is usually quite expensive, so not everyone has money for it.
5. Laptop Tray with Fans
When it comes to technology, we live in a world of compromises. It doesn't have to be that way. The tray with built-in fans avoids all the problems and is a great place to start if you're fed up with hunching over your laptop in bed or on the sofa. And if you are still not sure what is worth buying, read about the best laptops to choose from in 2023. Read about different laptop power and then make your decision to choose your gadget wisely.
The advantage of it is that the cooling system consists of two fans on the underside of the tray (which is acoustically insulated to ensure they don't get too loud), creating a cooling airflow between it and the bottom of your gadget. Because this airflow is consistent and directed, the notebook stays cooler than it would if you placed it directly on top of a duvet or pillow – where it's easy for its heat sink to become blocked. The disadvantage is the weight. The tray is heavy, so carrying it everywhere is uncomfortable.
6. Extra-long Charging Cords
Extra-long charging cords are helpful because they are used at school, in the office, or anywhere else you will likely need your gadget while charging. When shopping for extra-long charging cords, look for high-quality products made of durable material so they will last longer and provide reliable service. Choosing a model that allows you to adjust the length of the cord helps you find a size that fits your needs perfectly. If we talk about disadvantages, these cords are easy to damage.
Conclusion
Whether you're looking for a gift for a friend, or something for yourself, these gadgets will surely be a good investment. Their practicality and usefulness should not be underestimated, and they will help you to study and work more efficiently. All of these tools, if used correctly, can benefit you in some way. They might seem trivial, but they're pretty important. Perhaps, you have a lot going on and much to take care of in your life, from innovative coffee makers that save you time to note-taking apps that keep your schedule organized. It's time to get your schedule and life in order. Just grab a tool and start now.