Update: I missed the Tegra 3 tablet. Added video.
Part of Microsoft's Windows 8 presentation involved showing the money – that it could run on ARM hardware so they demoed the upcoming finger-touch friendly OS on a couple of tablets and a standard laptop. The tablets sported either a Qualcomm Snapdragon MSM8660 (1.2GHz, dual-core), Nvidia Tegra 3 (quad-core) or TI OMAP4430 (1GHz, dual-core, as on the BlackBerry Playbook) processors while the laptop ran Tegra 3.
The tablets can run standard Windows mode or an "always-on, always-connected" mode which is basically gives you all the features you'd expect on ARM hardware. Since this is Windows after all, the demos made a point of being able to toggle between the finger-touch friendly UI and the standard Windows interface so you can access files you have on a plugged-in USB dongle.  A round of applause when the Nvidia Tegra 3 laptop was shown running Microsoft Word and printing a document.
11.6-inch, 13mm thin Qualcomm Snapdragon MSM8660 powered tablet: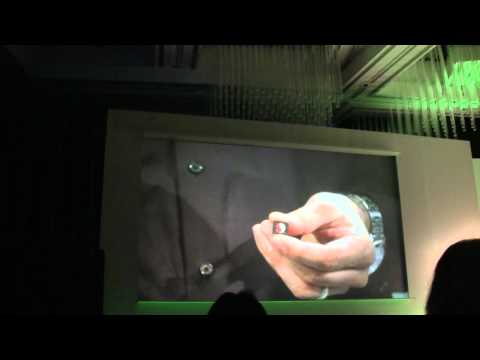 12.6mm thin TI OMAP4430 powered tablet: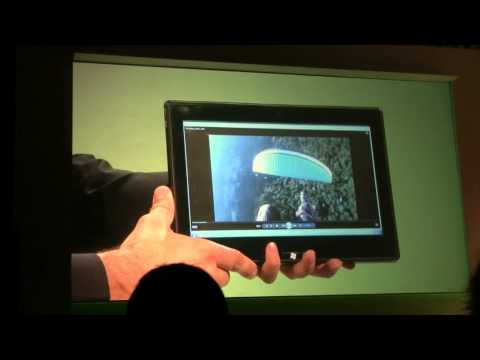 Nvidia Tegra 3 "Kal-el" tablet: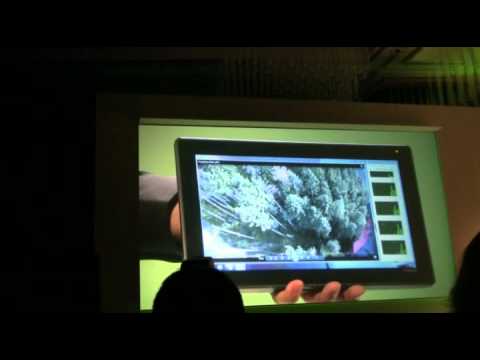 Nvidia Tegra 3 laptop: