It's funny when tablets get rooted before they've been released. In this case, the ASUS Transformer Prime is no different.
Phil Nickinson from Android Central took a bit of a risk when he ran the Razorclaw rooting app on the review unit Transformer Prime he had, but the risk paid off. The Razorclaw utility from Androidroot.mobi works on the original ASUS Eee Pad Transformer and Eee Pad Slider, so he probably felt a little more confident running it on the Transformer Prime because of that, but still! At any rate, his risk has turned into your reward, whenever you get your hands on the Transformer Prime.
As we reported before, the Transformer Prime is already out in Taiwan as of Dec. 1. In the US, retail availability is slated for Dec. 18 or 19, although ASUS has done brisk business with pre-orders, so it seems like the whole initial shipment has already been spoken for thanks to those pre-orders. You may still be able to see Transformer Primes in stores, but don't bet your holiday shopping on it. Buyers in Europe will have to wait for January, with specific release dates varying from country to country.
While you're waiting on your Transformer Prime to arrive, you can check out our comparison video below between the original Eee Pad Transformer, iPad 2, and Transformer Prime: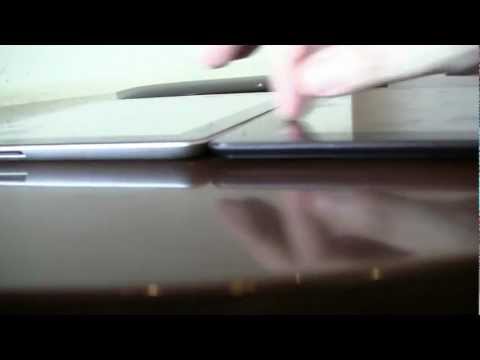 You can also read our review here.
Via Android Central