News has circulated in Korea about a possible Samsung Galaxy Q in the works with a 5.3-inch display, that could be shown off at IFA in September. Barely any details were mentioned other than it would have a high quality display and be available in W-CDMA 3G and LTE 4G varieties. Now, put on your speculation glasses. Could that display actually be the 5.3-inch foldable AMOLED display we took a look at last year?
That 5.3-inch display had a 960 x 800 resolution (235 PPI), 26.2K colors, 250 cd/m2 brightness and a 100,000:1 contrast ratio. Okay resolution but not so good with color reproduction and poor brightness, unless improvements have been made since then.
Then again, Samsung stated a couple of months ago there would be no tablets with AMOLED displays this year. If you would call this a tablet and not a phone….
Hands on video with the 5.3-inch AMOLED display below at the 1:25 mark: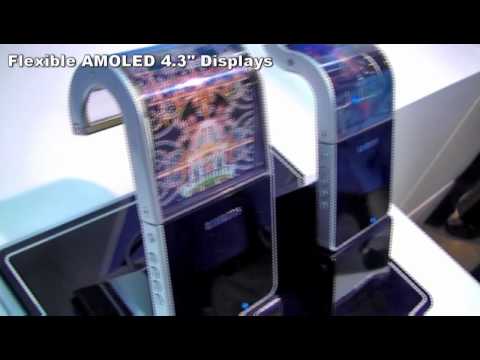 Via: Sam Firmware