If you purchase a laptop from a store, there are high chances that a sales rep or the cashier will make a point for you to buy some addons such as an extended warranty. You then find yourself questioning whether it is worth it to purchase an extended warranty for laptops based on their advice.
The answer to the question of is an extended warranty worth it for laptops lies in two things:
| | | |
| --- | --- | --- |
| Reasons | Cost of Laptop | Type of user |
| Justification for | For laptops which are in the high price range e.g. a Mac, you might want to consider that maintaining an expensive gadget might call for extra warranty. | If you consider your usage pattern for gadgets and how long it takes for them to begin to wear out, buying an extended warranty may be a rational decision. |
| Justification against | When the warranty offer exceeds 20% of the cost of the laptop, then it is not worth it. | Generally, laptops are sturdy products and apart from certain mishaps, they can function under the cover of free warranty for a long while. |
However, when it comes to laptops and other technological gadgets, they come with free warranties. So, is there a difference between an extended warranty and free warranties?
Is There a Difference Between Free and Extended Warranties?
The answer is yes, these two types of warranties differ from one another.
Read below:
Free warranties: this is often a guarantee written on the package of a product by the manufacturer after a buyer purchases its product. The guarantee promises to replace or repair the product if necessary during a stated time frame. It comes at no added cost to the buyer as they are already attached to the product. Usually, the time frame of expiry is between one to two years.
Extended warranties: this is often based on an existing warranty such as the free warranty. It is often offered by tech stores and product manufacturers with a guarantee to replace or repair operational defects and in some cases normal wear and tear to a laptop but with a premium charged. It also has a limited life span.
3 Reasons Why An Extended Warranty Is Worth It For Your Laptop
Below, we list out three key reasons why buying an extended warranty for your laptop is a good choice:
Protects Against High Cost of Repairs
The cost of repairing a broken laptop screen can be as high as $80 to $100 per hour. Therefore, if you go to a tech store you might end up paying as much as $200 as free warranties do not cover such damages.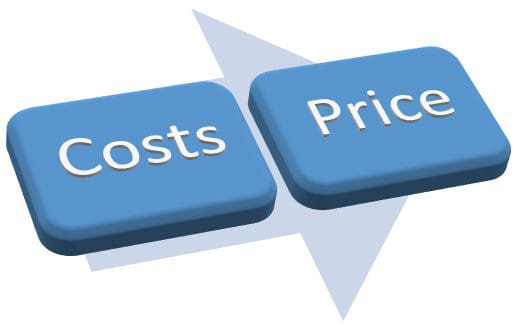 With an extended warranty which costs $150 for damages to a product within 2 years, you end up saving yourself the expense. Instead of paying a lump sum for one repair job, the amount can be spread over the extended warranty period for different repair or replacement problems.
Coverage
..Most times, extended warranties offer additional options which are not included in free warranties…
Apart from the ratio of warranty cost to the price of the gadget, another thing to bear in mind is what the warranty actually covers. Most times, extended warranties offer additional options which are not included in free warranties.
For free warranties, laptop owners are required to maintain the laptops and ensure they are not stored in damaging conditions as stated in the Service Contract Industry Council (SCIC).
Therefore, only normal wear and tear is covered in free warranties, but other damages as a result of user action is excluded. On the other hand repairs or replacement for damages not covered by the manufacturer e.g. screen problems is covered in extended warranties.
Also, in most cases for extended warranties, users have access to technical support when needed. But, if you only have free warranty, a consultation with a technical expert might have its costs and you may find yourself also paying for the repairs or replacements needed.
One Stop Shop for Repairs
Another way extended warranties for laptops prove they are worth it lies in the laptop owner having a reliable point of call for repairs and replacements. Once the extended warranty states that it can cover certain repairs or replacements, it means as the user, you do not have to worry about how you can get it done.
All you need do is take the default laptop to the tech store and have them handled the repairs. In this sense, extended warranty provides peace of mind as you are already assured of a solution.
3 Reasons Why An Extended Warranty Is Not Worth It For Your Laptop
We also take a look at the justifications as to why an extended warranty may not be worth it for your laptop. They include:
Value for Money
..This in turn is usually tied to the price of the laptop and the charge being requested for the extended warranty…
When talking about value for money, we are referring to whether the benefits outweigh the cost. This in turn is usually tied to the price of the laptop and the charge being requested for the extended warranty.
In determining value for money, we use the rule of thumb of 10 to 20%. That is, if the extended warranty in question goes for a price more than 10 to 20% of the original purchase price of the laptop, then it is not worth it.
For example, you purchase a laptop of $700 and you are being asked to pay an additional $150 for added protection. If something were to actually happen to your system, the cost of a walk-in repair might be lower than the warranty cost especially when you consider that laptops are quite sturdy.
Type of Product Purchased
In terms of the product purchased, we look at it from two angles. They are:
Nature of the laptop: most laptops are built to last and depending on how you use them, the best laptop can run for three years without needing any replacement or repairs done to it. There are several laptops like Mac which are known for this sturdiness. Therefore, buying an extended warranty at the point of purchase for this laptop may not be worth it.
Status at the time of purchase: another thing you should consider is how the laptop was bought. Did you buy it new, used or was it refurbished. You will find that buying an extended warranty for a used or refurbished product is not practical. These products are already operating on a limited timespan and paying extra to keep them running may not be the best choice.
Third Party Warranty Programs
If you are offered an extended warranty on your laptop, another thing you should research into is who is responsible for the guarantee and how the process works. Third party warranty programs limit the parties that can perform repairs on the laptop and the approval process can take a while.
Also, warranty provider may sometimes require the owner to pay for the cost of repair first then await reimbursement. If you are not keen on waiting for long periods to get your laptop repaired or paying for your repairs first before service, then avoid an extended warranty if it involves a third party.
What Does a Free Laptop Warranty Cover?
For a free laptop warranty, coverage extends to only hardware problems which are not caused by the user's actions. That is, issues that have to do with modem, monitor, internal components or keyboards will be repaired or replaced when needed.
Will Opening My Laptop Make My Warranty Void?
The simple act of opening your laptop for maintenance should not cancel your warranty. However, causing damage to your laptop as a result of such action without contacting the manufacturer or warranty provider will make your warranty void.
Conclusion
Most times, the decision to buy an extended warranty for a laptop is made purely on emotions. That is as humans we would prefer knowing that there is a safety net for our laptops to prevent issues like "had I known I would have bought it when i had the chance".
But, now you have the chance to making further buying decisions on rational thought as listed above. Weighing the pros and cons of the extended warranty should help you with that.