There are many factors to consider when buying a new laptop, but not many as important as what resolution screen you need. So today we ask the question: Is a 4k laptop worth it?
Is 4K Laptop Worth It? [Honest Answer]
A 4K laptop is worth it if you are looking for a laptop with a larger screen, over 13 inches, especially if you are a designer or gamer and have the budget available. The extra resolution the 4K screen has no real downsides, other than a bump in the price.
Although we believe the time of the 4k laptop is upon us, there are other considerations when choosing the perfect laptop screen. We will give you a full breakdown of all the other aspects and how they compare to their 4k counterparts below.
Pro tips: If you are unsure about buy a new laptop or don't have the budget, you can output 4k quality from your old laptop.

Does Screen Size Matter for 4k?
This is the main key factor in deciding whether or not you truly need a 4k display on your laptop. If you are looking for a smaller screen size (around 13 inches), you can get away with a smaller resolution than if you are in the market for a 17 inch laptop.
..if you have a smaller size screen, the pixel density can still stay at a decent number with a lower resolution…

The reason behind this is the pixels per inch is more dense on a higher resolution, therefore if you have a smaller size screen, the pixel density can still stay at a decent number with a lower resolution.

We believe that 1080p is still acceptable as a resolution on a ~13-inch laptop. This will still provide plenty of pixels so that you receive a satisfying image without too much pixelation.

Once you hit 15.6-inch and higher, you will want to look for more resolution. 4k is one of the modern standard resolutions, and a great option here.

If you are looking for a large display laptop, 17-inches or more, you will definitely want to increase the resolution to UHD 3840 x 2160. The 4k resolution will make sure you have enough pixels to fill the entire screen without causing any eye strain or unwanted pixelation.

Below is a chart showing our recommended resolutions by screen size. This is by no means a hard rule, but it will definitely provide you with a great starting point when deciding on a laptop to buy.
| | |
| --- | --- |
| Screen Size | Recommended Resolution |
| <13 inches | 1920 x 1080 |
| 13-14 inches | 1920 x 1080 or higher |
| 14-16 inches | 2560 x 1440 or higher |
| 16-17 inches | 3840 x 2160 |
What Specs are Needed to Run a 4k Display?
You may believe that changing to a higher resolution is as simple as buying a laptop with a 4k display. However, that is only part of the process.

Running a display with specs that are considered "low end" and trying to pair that with a ultra high definition screen is a terrible idea. In order for your computer to run at a decent speed, you will need hardware that is capable of pushing out that many pixels while doing your normal daily tasks.

Most modern machines will be able to handle web browsing and email checking with a UHD resolution without a problem. If you plan on watching 4k movies and videos, this is where you could run into some issues.

..you will need enough hardware power to encode and send the roughly 8 million pixels of the 4k display…
In the above example, you will need enough hardware power to encode and send the roughly 8 million pixels of the 4k display. That is a ton of compute power!

Now, that doesn't mean you need to go out and buy a beefy gaming laptop to perform the job either. A laptop with a new i7 processor and at least 8GB of RAM will do the job just fine.

If you are looking to do more (such as gaming, which we will cover in a bit), you may need to look into a dedicated GPU to increase the "horsepower" of the laptop. This will ensure everything runs smooth without any hiccups even under more demanding workloads.
Can You Afford a Proper 4k Experience?
Buying a laptop with a 4k display is a dream of many, but is it realistically in your budget? If you are looking for a budget PC, this could pull the 4k option off the table.

The cost of a 4k display is high due to the expense to make such technologically advanced screens. Not only that, but as mentioned above, you will need to buy a higher end laptop model to be able to properly drive the screen and it's high resolution.

Our recommendation is if you are in the low to lower mid-range laptop market, consider a lower resolution. Anything under $1,000 USD, as a general rule, a 4k resolution display is going to hurt performance more than help your experience.

That doesn't mean to fall to a 1080p resolution, there are other options on the market for resolutions in between 4k and 1080p. Search diligently for them, and you are likely to find one that will fit your budget and give you the crisp screen you are looking for.

If you are looking for a high end laptop, then a 4k screen is going to do nothing but up your enjoyment of the machine. Even if the screen size is smaller, if the 4k option is available and you have the specs to drive it, we recommend going for it.
Is Anything More Important Than 4k on a Display?
When you are looking to get the best screen available for your laptop, there are many other factors to consider other than the resolution. Some may even provide an even better picture than having just a high resolution alone.

Vivid colors, pleasing yet punchy contrast, brightness levels, and color accuracy are all things you should be looking at. They all play an important role in getting the most accurate, pleasing image possible.

Let's first talk about color. You want a display that has a nicely saturated look while retaining as much color accuracy as possible.

Aim for a 100% Adobe RGB rating, as this will ensure your colors are calibrated to the highest standard. This will ensure you are getting the most true-to-life image as possible.

Having that perfectly calibrated screen is a must-have for creative professionals. If you are a photographer, graphic artist, or video editor, you will need that rating to provide your clients with the best final product.

Brightness levels are also important for a laptop, as you will likely be using it outside at least part of the time. Anything less than 350 nits will be harder to see in direct sunlight or outdoor conditions.

The last thing to worry about is the refresh rate and response time of the display. If you are a gamer, you want to have the highest refresh rate and response time possible.
| | |
| --- | --- |
| Refresh Rate (higher is better) | Response Time (lower is better) |
| 240Hz | 1ms |
| 165Hz | 2ms |
| 144Hz | 3ms |
| 120Hz | 4ms |
| 750Hz | 5ms |
| 60Hz | 6ms |
We wouldn't consider anything over 6ms if you are looking to use the laptop as a primary gaming option, but for productivity and work related use you can go up to 10ms without much detriment.
Is There an Alternative to 4k?
You will find that there are tons of different resolutions on the market when it comes to laptop displays. This gives you plenty to choose from, without feeling the need to spend the extra on the 4k option.

Take the Huawei MateBook X Pro for example. This is a fantastic laptop, earning the highest marks, and has a screen resolution of 3000 x 2000.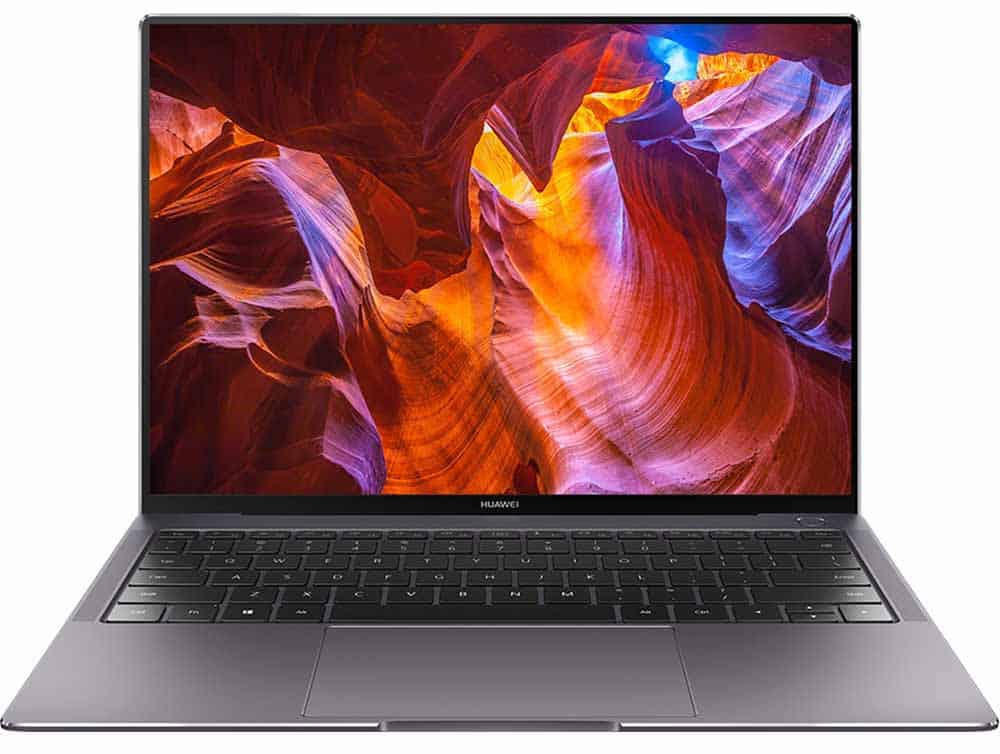 Though it is less than 4k in resolution, the screen is one of the best on the market. Given this example, 4k is not the determining factor in what makes a great laptop screen.

As noted in the first section, the smaller the laptop screen, the less resolution you will need to have a crisp image. This opens up the many different resolution offers that are available, from 1080p to 4k. We find a nice middle ground at around the 2k (1440p) mark.

If you choose a screen that meets the criteria in the last section, the resolution will be the last factor you should consider. Making sure to take into account the screen size, pick the display with the best specs at the resolution that will match.

If you want the most crisp and clean image, there is nothing currently on the market that can compete with the sheer amount of pixels of a 4k display. However, the other options are worth taking into consideration.
Can You Really See 4k?
The reality is, the closer you are to something, the more noticeable the pixels will be. This means for something like a tablet or laptop, resolution is actually more important than a product like a television, due to the proximity in which you view the screen.
Most experts agree that the difference in screens has less to do with the pixel count (resolution) on than with other, newer technologies. Things such as colors, contrast, and color accuracy play a much bigger part in the overall look of an image.

However, that doesn't change the fact that you should get the highest amount of pixels possible for your screen. As you will be nice and close to your laptop screen in most scenarios, you are more likely to be able to notice the higher resolution available with 4k.

In our experience, a 13-inch laptop and below with a resolution of 1080p has a great pixel density that will be hard to notice any blurring due to the resolution being too low. However, we can notice a slight sharpness improvement by switching up to a 4k resolution.

The same can be said for a large 17 inch laptop. At a resolution of only 1080p, you will definitely be able to see the pixels quite clearly. Switch that to 4k, and the sharpness will increase and make for an excellent viewing experience.

Can I Play Games at 4k on a Laptop?
The short answer is yes, you certainly can play games at 4k on a laptop. The long answer is much more complicated.

While you may have a 4k screen on your laptop, being able to play a game at the native resolution is going to prove to be a demanding task.

You will need both a CPU and GPU strong enough to push all those pixels to the display and get at least 60 frames per second for an ideal gaming situation.

There are very few graphics solutions on the market that can do that, especially in the laptop market. You will need the latest and greatest Nvidia GPU in order to pull it off.

There are no other solutions that can get anywhere near 60 fps in games at 4k, and even the highest models available will struggle.

Does that mean you can't game on your brand new laptop if you can't get those frames? NO! All you will need to do is reduce the in game resolution to something your laptop can handle.

Often this will improve performance dramatically, and still offer a great looking gaming experience. As long as you don't go below 1920 x 1080, and you are getting at least 60 fps, you will have an enjoyable gaming machine on the go.
4k vs 1080p: The Real Question
There are only 2 resolutions readily available in the laptop market: 1920 x 1080 and 3840 x 2160. So the real battle here is between 4k and 1080p.

If you are planning to buy a small laptop (up to 13 inches), the clarity gained by the 4k resolution will be minimal. This is a clear win for 1080p, as the cost savings will be large.

Anything laptop 15-inch or larger you will absolutely be able to tell the difference between 1080p and 4k. The clarity around the edges of fonts will be the most notable, as on 1080p they will get a pixelated fuzz.

So the debate then shifts all the way back to the first question, what size screen are you looking for? If a small laptop is your buying option, 1080p will be fine. If you plan on getting a larger laptop, look for the 4k options available.
What do we recommend?
If you decided to go with a laptop with a 4K laptop. Here are our top recommendations:
Bestseller No. 1
Lenovo 2022 IdeaPad Slim 9i 14" 4K UHD...
11th Generation Intel EVO Core i7-1195G7 Processor 2.90GHz up to 5.00GHz
14.0" 4K UHD IPS Touchscreen (3840x2160) Display, Intel Iris Xe Graphics
16GB LPDDR4x 4266 MHz RAM, 512GB NVMe SSD
Bestseller No. 2
DELL Precision M5520 Workstation Laptop 4K...
This Certified Refurbished product is tested and certified to look and work like new. The refurbishing process includes functionality testing, basic cleaning, inspection, and repackaging. The product...
Intel Core 7th Generation i7-7820HQ Processor (Quad Core, up to 3.90GHz, 8MB cache,45W)
32GB DDR4 2400MHz RAM (2X16GB), 512GB SSD Solid State Drive
Sale
Bestseller No. 3
ASUS ZenBook 14X OLED Space Edition Laptop,...
Zenbook 14X OLED Space Edition laptop comes with a futuristic 3.5-inch OLED companion ZenVision display on the lid that shows personalized notifications, animations or text
14" 4K (3840 x 2400) 16:10 OLED Touch Screen display with ultra-slim 4-sided NanoEdge bezels
Latest 12th generation Intel Core i9-12900H Processor (24M Cache, up to 5.00 GHz) and Intel Iris Xᵉ Graphics
Conclusion
Now that you are armed with the information needed to make a wise purchasing decision, let's give you an actionable list to go through as you decide between different laptop models.

Choose screen size
Minimum of an i7 and 8GB of RAM
If gaming, choose one with a dedicated GPU
100% Adobe RGB is preferable
High refresh rates and low response time are great for gaming
Higher nits (brightness) will help with outdoor use
That's it! If you go through the checklist and ensure you get the things listed, your new laptop will surpass all of your expectations.

Do you own a 4k laptop? If so, tell us why you chose to buy one in the comments below. If you are planning on buying one, let us know why!