Are you always in the need of an external monitor? How about using your old & backup laptops as external monitors?
Many people think that since the laptop gets outdated or runs slow, it isn't good enough anymore. Well, in this article, you'll find out how to use laptop as monitor so you can hook up your secondary laptop and make use of it to the fullest!
We know how annoying it can be to have an almost full desktop of icons, yet want to keep everything out there. Using a laptop as a monitor can definitely help to get that extra space on the second monitor – and in this article, we explain how to get it done.
Pro tips: If you have an extra tablet laying around, you can use your tablet as a second display as well.
How to Use a Laptop as Monitor
Dust off your old laptop, start it up, and once it loads up, follow these instructions.
First is to setup your old laptop by heading to Settings-> System->Projecting to this PC then go to your main laptop by pressing the Windows Key + P. After that, click Connect to Wireless Display to scan for available displays, and once it detects your second laptop, choose to Extend.
.. using the Extend option since it gives a lot more space and if you're really in a need for more space …
You can also choose to duplicate the screen to your other laptop, and in this case, you'd have to choose Duplicate instead of Extend in the previous step.
We highly recommend using the Extend option since it gives a lot more space and if you're really in a need for more space, this will make you much more efficient and productive.
However, there might seem to be a problem that confuses a lot of people, so we'll get you through it so you know exactly what to do, in case this happens to you.
How to Identify First and Second Screen?
Now when you know how to use the laptop as the second screen, it's the right time to jump into the digital world and have no more worries in the back of your mind.
However, even though using a second laptop as the external screen is a pretty wise idea and it yields fantastic results such as better productivity, more space for work, easier multitasking, and better efficiency at working on difficult things – there is still something that might confuse people.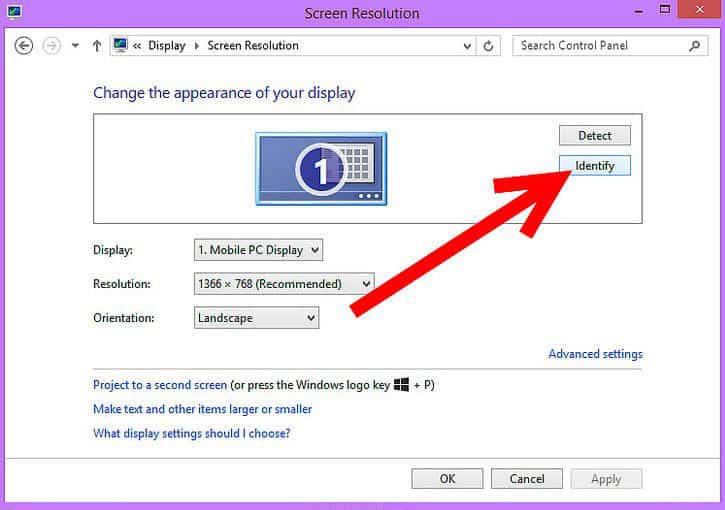 Source: Wikihow
Before, if you wanted to do such a connection, you would need to have external adapters and correct cables to pair two operating systems. Now, Windows has made it very simple to be done in just a few minutes.
Once you successfully connect your laptop as the second monitor, that's the tipping point where the confusion starts for some people. Sometimes, you won't be able to tell which monitor is which.
However, solving that is very easy. In Settings -> Display, press Identify. This will show numbers on each screen, telling you which one is your primary screen and which one is the secondary.
Sometimes, roles of the primary and secondary screen can get reversed, in which situation this identification is necessary.
How to Use a Laptop as Monitor for Gaming Consoles?
It's really worth being creative since that's how you find all the possibilities, right? Now, if you can connect laptop and use it as the second monitor, could you use your laptop as monitor for your gaming consoles such as PlayStation 5?
Of course, you can! And since you're here, you're already half-way to getting there.
Well, as long as your laptop features the correct port for connecting the gaming consoles. Using a laptop as monitor for gaming consoles is our favorite thing to do when we're traveling and yet still have enough room for both laptop and PlayStation.
Since almost all gaming consoles use an HDMI cable and include HDMI port, your laptop will need to have an HDMI port as well. If it doesn't have one – you might not be able to connect any gaming console to your laptop.
But with a bit of adapter research, you could find and purchase a USB to HDMI adapter that will turn one of your USB ports into HDMI, and hopefully, this would work.
Some of the latest gaming consoles including PlayStation 5, Xbox ONE, and even Switch offers the remote play functionality, as long as you have a good connection of at least 5+ MPBS.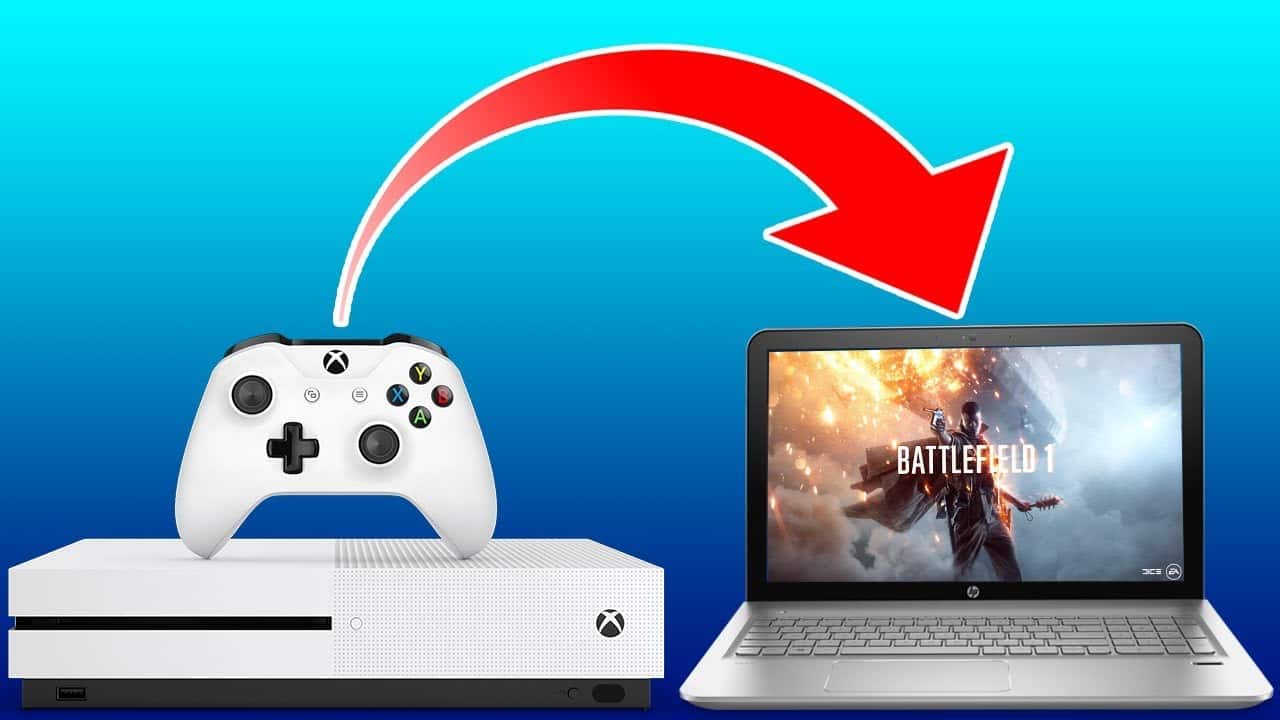 Source: Brandon Wolfe – YouTube
How to Use a Laptop as Monitor with Windows 10 OS?
If you have Windows 10 on both laptop and second computer/laptop, it's, in fact, the easiest way to use your laptop as a second monitor.
The reason for that is the functionality feature added by Microsoft that does exactly what we're looking to do.
It's a function integrated into the Settings and it's available to anyone who uses Windows 10 operating system. All you have to do is find it in the Settings, under the Display tab. With the help of this function, you won't need to use any cables or external adapters.
..you are always free to connect two of your laptops or computer and a laptop with an HDMI cable…
However, you are always free to connect two of your laptops or computer and a laptop with an HDMI cable. We would recommend this option for people who don't have a strong Bluetooth connection since it might be a bit better option.
Once you've set up the Projecting to This Display on the laptop, all you have to do is connect the other device to the laptop by pressing Windows + R keys together.
After the Windows is done scanning the potential external screens, you will get to choose to either Expand or Duplicate the display.
And when you get that done, which will take your probably about 5 minutes, you'll be all set and ready. It's simple as that, and that's why we're very thankful to Microsoft for adding this feature to their OS.
Is it Possible to Use Laptop as Monitor for PC and Should You Do it?
Long reason short, yes it's very possible, and whether you should do it, our answer is – why not?
Just to make it clear, you don't need to have two laptops, yet you need to have at least one laptop, which means that the second device can be a desktop computer.
Unfortunately, connecting two desktop computers wouldn't make sense since connecting a laptop gives you the ability to use its screen as a second display, whilst the desktop computer doesn't come with an integrated display.
Having a proper desktop computer with a great screen, and connecting your laptop as a second screen will be an ideal way to create a workspace that will offer you a lot more than just one screen.
Conclusion: use laptop as external monitor
We always joke how creativity is really important with tasks such as this one. If you can't come up with such an idea in the first place, even if you had the technical skills – you wouldn't be able to do it.
We've even explained how you can enjoy your getaway trip by connecting any gaming console to a laptop and use laptop's screen to have fun while you're on a go!
If you're not really sure whether you should replace your laptop, have a look at our article where we explain everything in a simple language, that anyone can understand – even if you don't know a single thing about computers!
If you have any questions, comments, or suggestions – please feel free to leave a comment below and let us know!