If you've just bought a brand new pair of speakers. Here's a list of ways you can switch sound from your laptop speakers, to your brand new external speakers.
Given the limited space there is in a laptop, you can't really expect the same sound quality that you might get from a pair of professional studio monitor speakers.
Buying brand new external speakers are a great way to amp up your sound game, without having to buy a brand new laptop with only slightly better sound quality.
How To Switch Sound From Laptop To External Speakers
A lot of speakers when you connect them to your laptop. Will automatically disengage your internal laptop speakers, and send sound through to the external speakers.
The way you connect your external speakers to your laptop, depends entirely on sort of connections your speaker supports. Some can support multiple connections, like 3.5mm jack, and bluetooth.
However if this doesn't happen for you don't worry. Here's a number of fixes that can potentially solve this problem for you.
How To Switch Sound From Laptop To External Speakers Properly [Based on Setup]
3.5 mm Audio Jack & USB
If your speakers come with a 3.5mm audio jack to connect to your laptop. Start by finding the audio jack on your computer, and plug it in. Make sure the connector is all the way in.
If your speakers come with a USB connector, then just connect it to a free USB port on your computer. Wait for the drivers to automatically install.
After this point sound should just start playing from the external speakers by default. In case that they don't, be sure to follow the instructions down below.
1. Click on the small Speaker Shaped icon on the bottom right of your screen.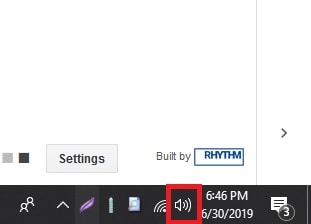 2. Click on the Arrow pointing upwards.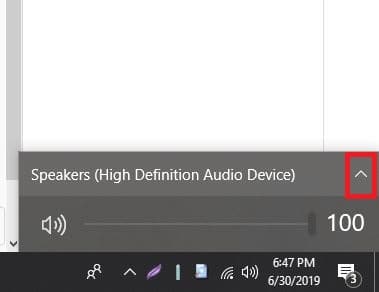 3. An expanded view of all the available Audio Devices should appear.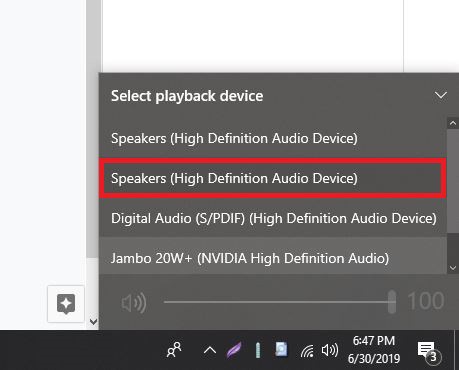 4. Choose your External Speakers from this list.
Sometimes this may work, sometimes it may not. Windows can get a little finicky when it comes switching audio sources, luckily there is an easy fix for this.
1. Open Task Manager by pressing Windows Key + Shift + Escape.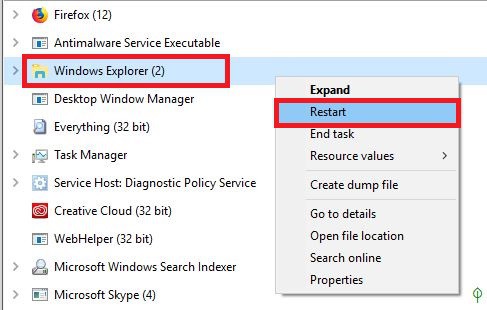 2. Navigate to the Windows Explorer within the Processes bar.
3. Right Click on it, and select Restart.
If after this, sound is still not outputting from the speakers, then you could try restarting your laptop. This might help fix the problem. If it doesn't, the next step is to update the audio drivers.
1. Click the Windows Key + X at the same time.
2. Click on Device Manager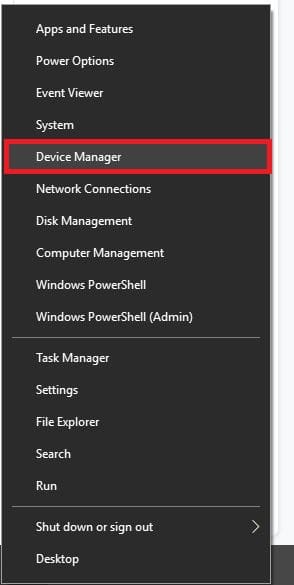 3. Click on Sound to expand it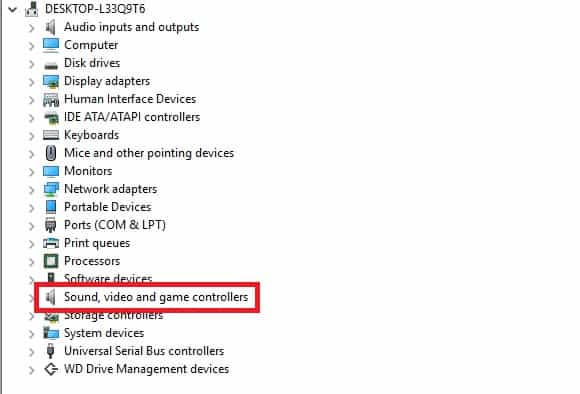 4. Choose your Audio Drivers from this list.

5. Right Click on it, and click Update

Next thing to try out, if this doesn't work for you is to set your external speakers as your default audio device.
1. Right Click on the small Speaker Shaped icon on the bottom right of your screen.
2. Click on Sounds.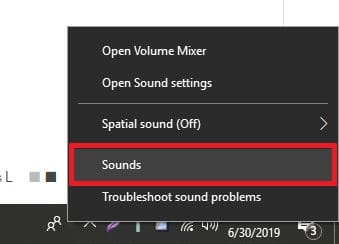 3. Click on Playback in the top menu.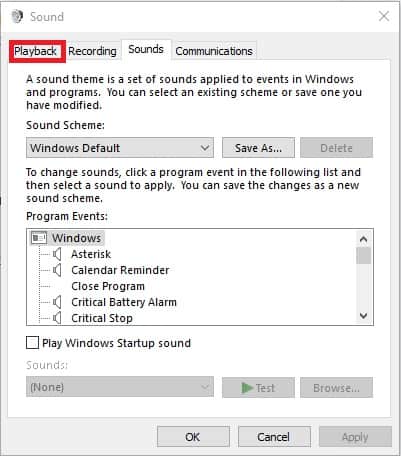 4. Click on your External Speakers from the list.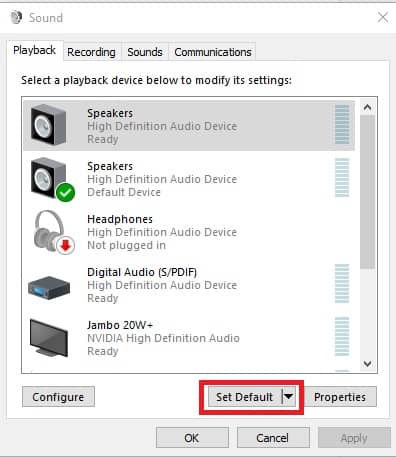 5. Click on the Set Default button.
After this, there are some additional things you can change, if sound is still not coming out of your external speakers.
1. Within the same Sounds menu, choose your External Speakers from the list, and click on Properties.
2. Click on Enhancements from the top menu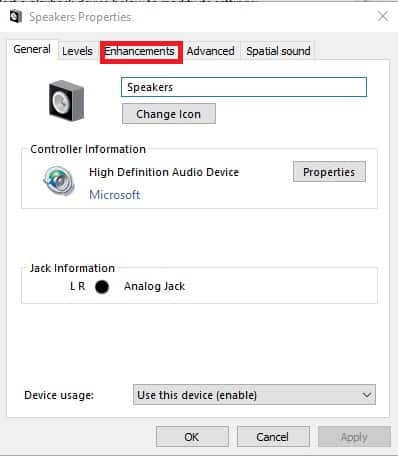 3. Check the Disable all enhancements checkbox.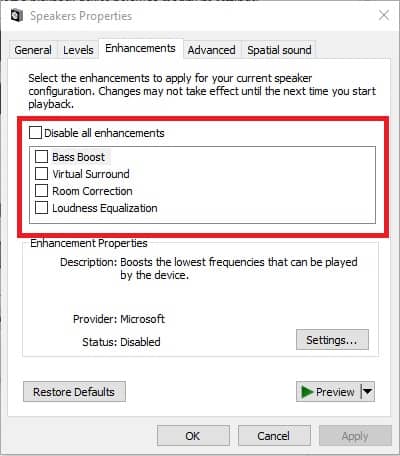 4. Click on Advanced from the top menu.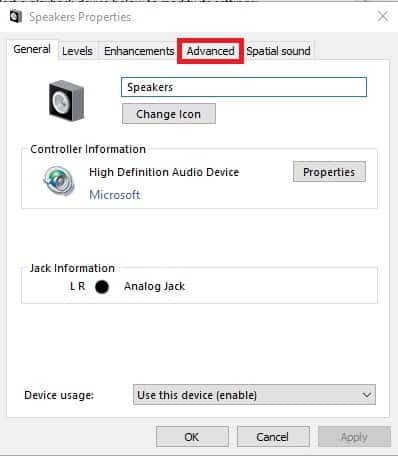 5. Uncheck the option that says "Allow applications to take exclusive control of this device"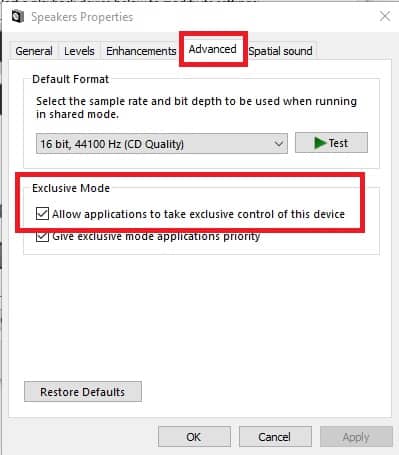 Bluetooth
With bluetooth getting better with each new version, many people have completely switched to a wireless audio set up. As the gap difference in sound quality between a wired connection and a bluetooth connection has slowly been closing.
If your laptop comes equipped with bluetooth, you can easily connect a pair of bluetooth speaker(s) to your laptop. If your laptop doesn't have bluetooth, you can buy a bluetooth adapter online for just a few dollars.
To connect your bluetooth speakers to your laptop:
1. Click on the Notifications icon, on the lower right side of the screen.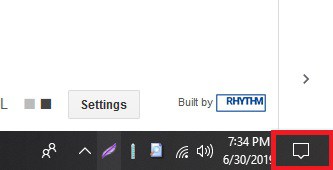 2. Right click on the Bluetooth option, and click on Go to Settings.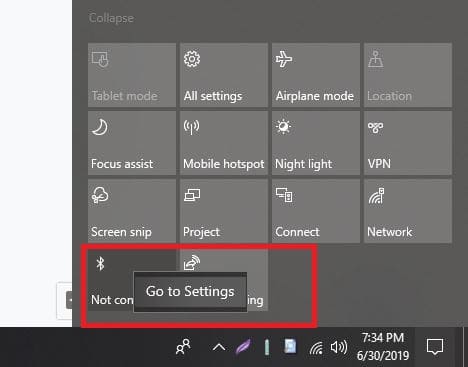 3. Once there find your Speakers from the list of bluetooth devices, and click connect.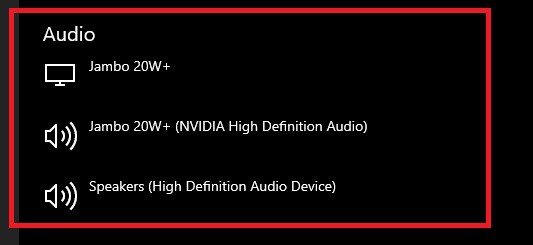 Once connected, your laptop should begin to start playing audio through the speakers immediately. However as we've discussed, it might not always work so smoothly for everyone.
If sound isn't playing through the speakers, we recommend first restarting your bluetooth, and or your laptop to see if that fixes the problem.
If that doesn't work, try some of the fixes we suggested for 3.5mm and USB speakers. After that you can start following some of the instructions for bluetooth specific fixes listed below to see if anyone of them can solve your problem.
1. Press Windows Key + R at the same time, and type "services.msc" into the Run Dialog Box.
2. In the new Window look for the Bluetooth Support Service option, and double click it.
3. Click on General in the top menu

4. Click on Startup Type within the menu.
5. Click on Automatic from the drop down menu.

Next fix is to run the troubleshooter for playing audio, to see what information that tells you.
1. Click on the Windows menu button, and click on the Settings gear icon.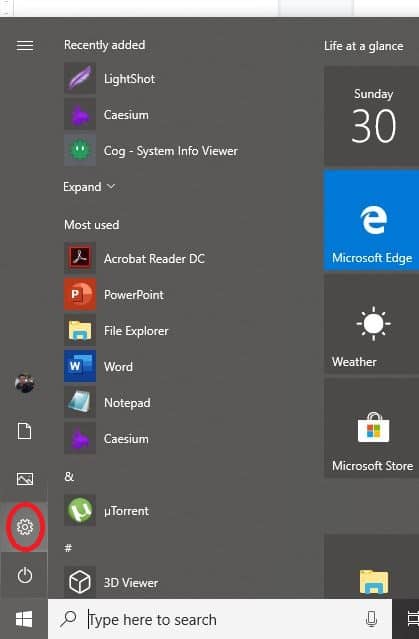 2. Within the Search Box type "troubleshoot", and click on troubleshoot settings.
3. Click on Playing Audio.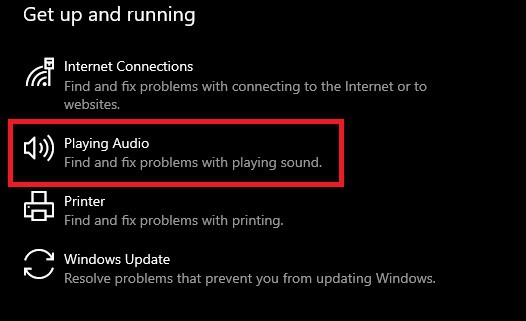 4. Click on Run the troubleshooter.

5. After that let the troubleshooter run, and see if it suggests any issues/fixes.
Setting Up Your Speakers
Before we actually go and connect your new speakers to the laptop. You need to set them up in the right manner. Most people often make mistakes like keeping the two pairs of speakers either to close together, or having them facing dead straight on the desk.
This won't give you an ideal listening experience. Instead of having the speakers face directly forward when placing them on the desk.
Your going to want to angle the drivers towards where your sitting by placing them at an angle. The picture below describes the angle that your going to want to have.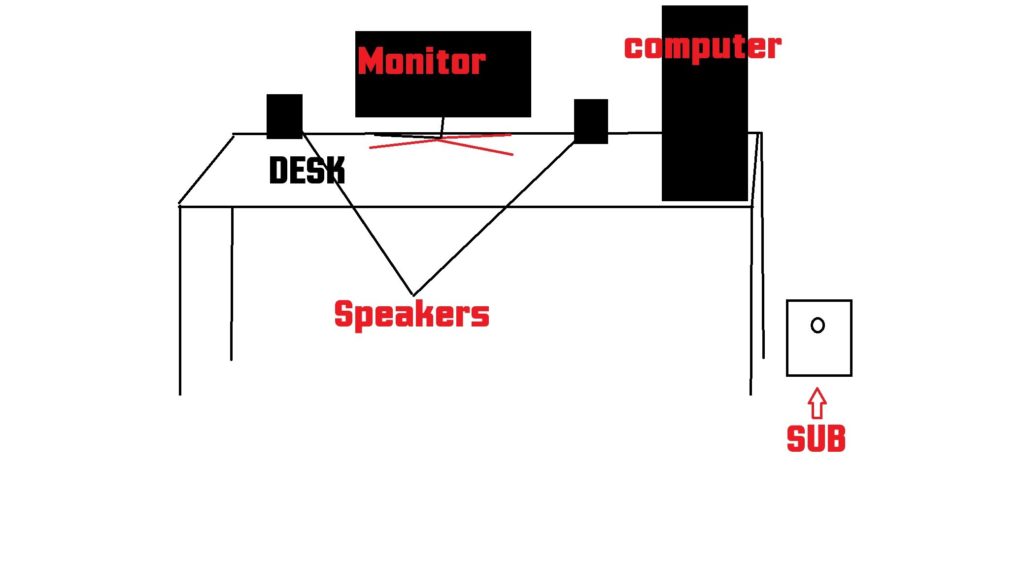 Sound coming out from the speakers, should converge at the point and level where your ears usually are placed when you sit on a desk. The speakers should also be at least 3-4 feet apart.
If your speakers come with a subwoofer, don't place it on your desk. It'll constantly shake it whenever there's base coming from the speakers. Place it on the floor, next to or underneath the desk for best sound quality.
If your speakers are not at ear level, then you can prop them on some speakers stands, or even some old books. This will massively improve the sound quality you experience from your speakers.
Once you first plug in your brand new speakers. Your going to want to wait for the drivers to install. If you speakers require some proprietary software to work correctly, be sure to download and install that software from the manufacturers website before hand.
Conclusion
Tell us which method worked for you in helping you get audio to start outputting from your external speakers. Did you try more than one method, or a combo of any of them?
Tell us by leaving a comment down below, and if we missed any points. Be sure to leave that down below as well.