There are many ways in which you can connect and transfer files between your Android phone to your laptop. So here's a roundup of some of the easiest ways you can do so.
If you've ever needed to quickly transfer things such as pictures from your Android phone to your laptop, or you didn't have a USB on you, and wanted to use your phone as external storage. You can use one of the following methods.
To connect your Android phone to your Laptop, all you really need is the charging cable that came bundled with your device, and your laptop.
Your especially going to want to make sure that you charging cable also supports data transfer. People who try to connect their Android phones to their laptops using cheap knock off cables can often run into this problem.
They'll try to connect their Android device to their laptop using a cheap cable that only supports charging, and end up thinking there's something wrong with their phone when it doesn't connect. So try to use the cable that came bundled in with your device's packaging.
Transfer Files Between Android Phone & Laptop Physical With USB Cable
Before we go ahead and connect our Android phone to your laptop. It's always a good idea to enable USB Debugging from the developer settings. Often people run into problems when this option isn't enabled within their phones. To enable USB Debugging.
Enabling USB Debugging Mode
1. Go to Settings in your Android Phone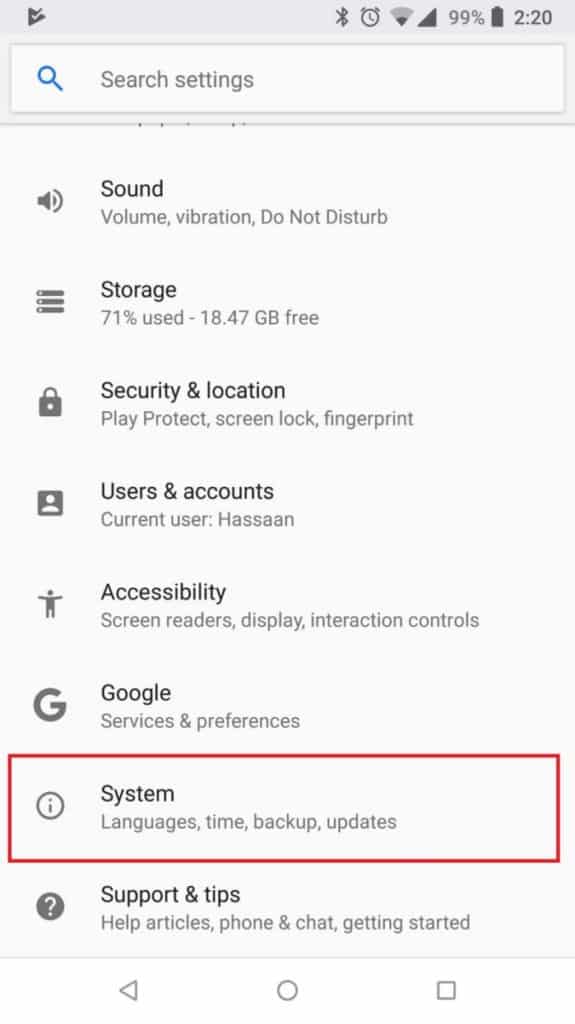 2. Within your Settings menu should be a section called "About phone / About Device/ About".You may have to dig around in your settings to find this section.
On Stock Android phones you have to click on System, and then About Phone. It all depends on your phones make, model, and software version
3. Within the About section you should see a section called "Build Number / Build Version".
4. Tap this section repeatedly until a message shows up that Developer mode in now enabled.
5. Now that developer mode is Active go back to the Settings or System menu. You should now see a section that says Developer Options, click it.
6. Search through this extensive menu for the USB Debugging option, and makes sure its enabled.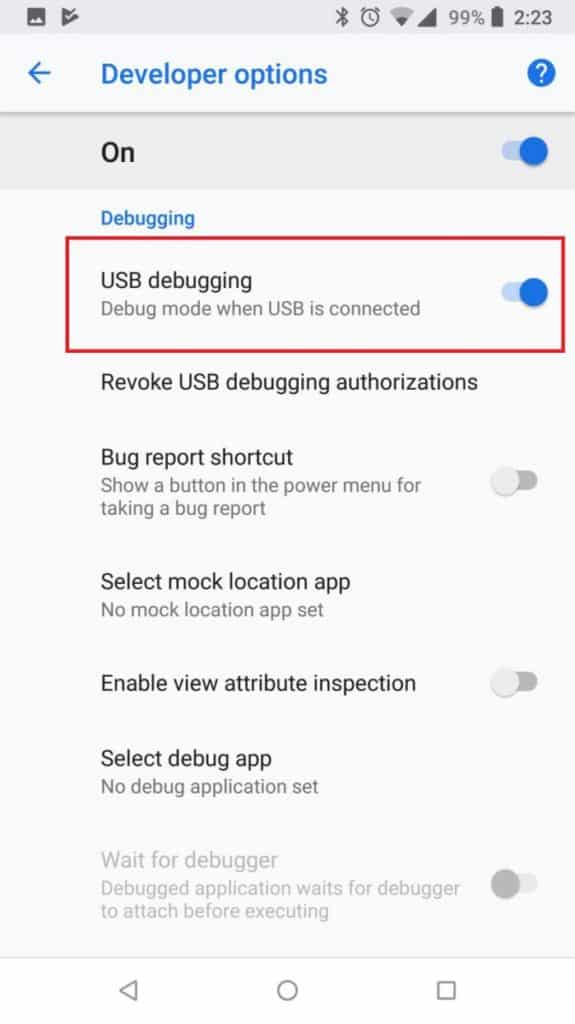 Now that you have you Android phones USB Debugging featured enable, it's time to connect your cable into your Android phone, and plug it into your laptop.
Don't fret if something doesn't happen immediately. Your computer is probably installing the necessary drivers that are required to access your Android phone.
If sometime passes by, and still nothing happens, try connecting your Android phone into another USB Port. Preferably a USB 3.0 port, or even try changing the cable to see if that makes any difference.
Disconnect your Android phone, and examine its charging phone using a flash light. Try to see if anything is stuck inside the port. Try wiggling around the cable as well, to see if at a certain angle the laptop recognises the phone.
On your Android phone a popup might appear telling you what you want to do when your phone is connected to a PC. Your going to want to click the option that says "Transfer Files"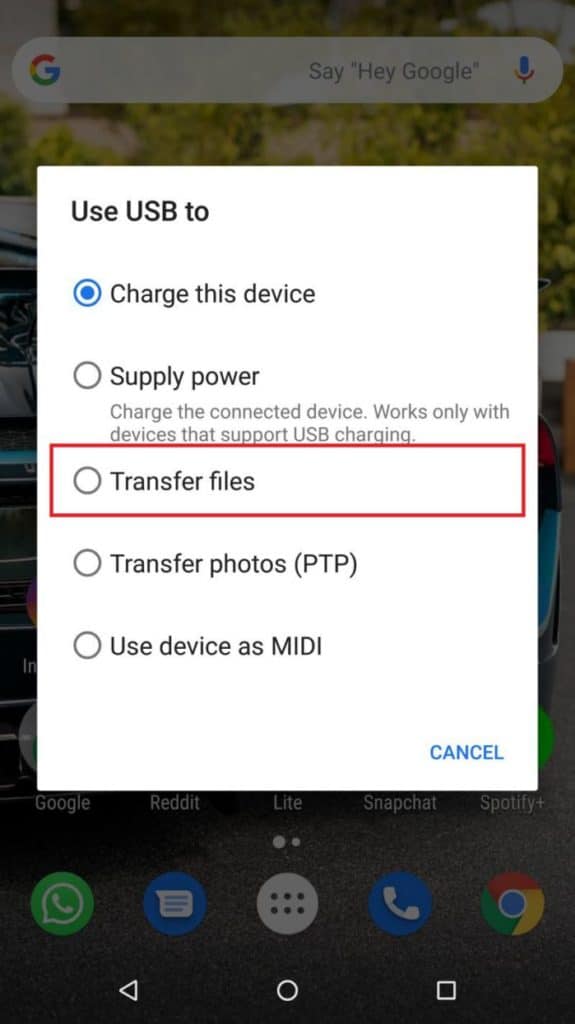 Head to your laptops file explorer, and their you should see your device as external storage.
1. Click on your Android phones name
2. Click on Internal Shared Storage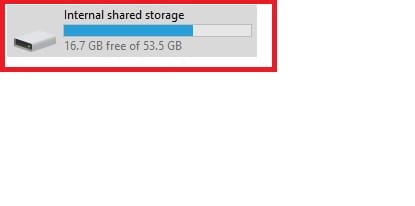 3. From here you browse all the internal files of your phone.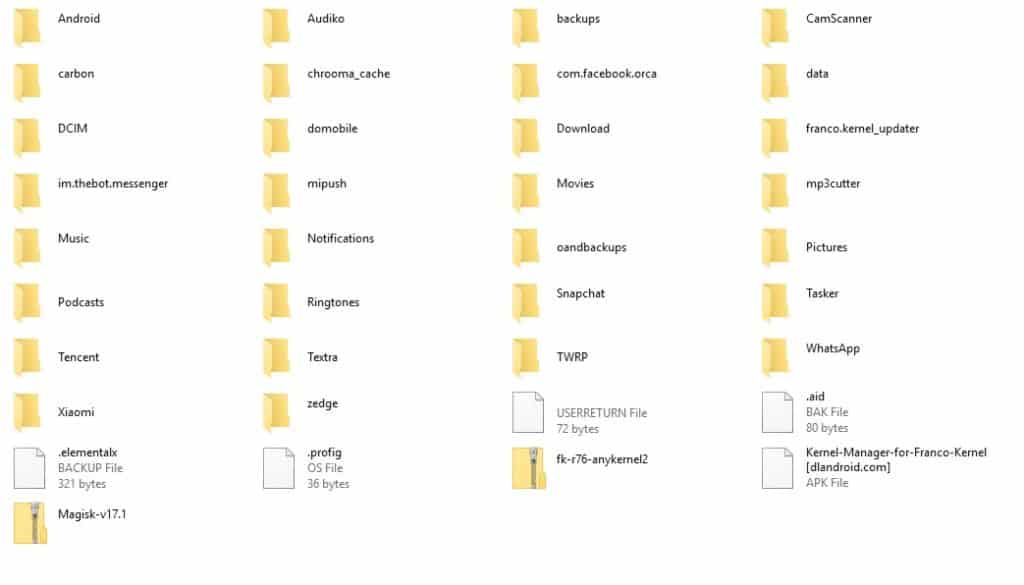 You can even transfer files to and from the phone, so in case you don't have a USB flash drive on hand. You phone can make do in a pinch.
Using Your Device Manufacturers Software
Some Android phone manufacturers have their own software that you can use to transfer files to and from your Android phone and laptop.
Samsung has their own software called Samsung Kies, HTC has HTC Sync. These applications behave the same way as syncing your iPhone to iTunes would.
Just go through your user manual, or search online to see if your device manufacturers provides such an application for easy transferring of files.
Transfer Files Between Android Phone & Laptop Physical Without USB Cable
To connect your Android phone to your Mac is a little bit harder then it is on PC. First of all your going to want to download the "Android File Transfer" Mac app. Click here to download it.
Download the App
Open the AndroidFileTransfer.dmg file
Drag Android File Transfer to Applications
Connect the Android Device to your Mac
Double click Android File Transfer, and now you can browse the contents of your phone.
Using a Third Party Application
Many third party applications exist online that can help you seamlessly transfer files from your laptop to your Android phone. Some don't even require the use of a USB cable, they can transfer files once both devices are connected to the same WiFi network.
AirDroid
AirDroid is one such application that allows you to transfer files via WiFi. All you have to do is download the application on your Android phone, and the desktop client on your PC.
You also don't need to worry about security either, AirDroid transfers files over an encrypted communication channel so people won't be able to hijack your connection and steal your precious data.
AirDroid is a completely free to use as well. It's not the only application of its kind available to download. But it is by far the safest, the most convenient, and reliable software among all of them.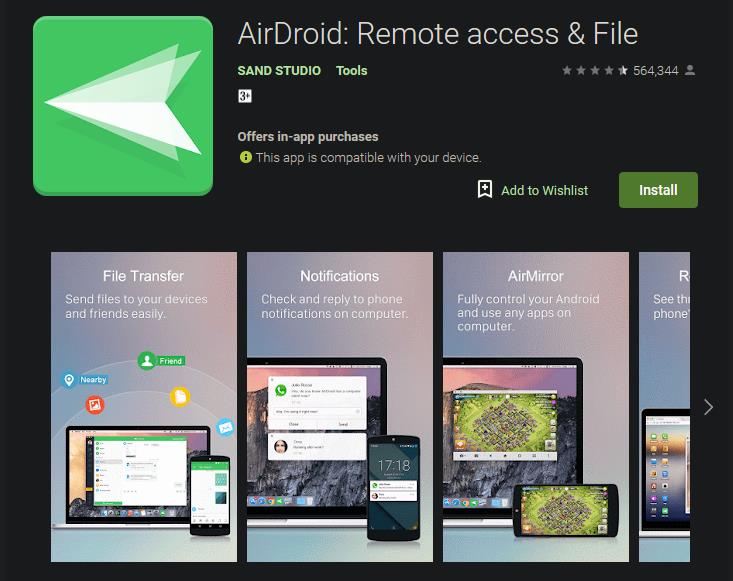 Updating Drivers
If your Android phone doesn't show up within your file explorer still, then it might be an issue with drivers, and you need to manually update them.
1. Click the Windows Key + X buttons at the same time.
2. Click on Device Manager.
3. Click on Portable Devices or Other Devices.
4. Within one of these two menus you should see your Android Device.
5. Right click on your device and click on Update Drivers.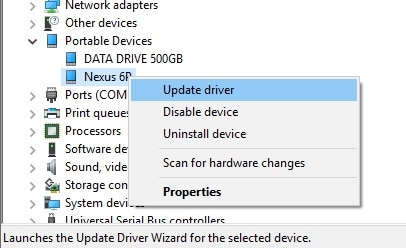 Installing Media Transfer Protocol Kit
If none of the methods mentioned above worked in getting your Android device recognized on your laptop. The next step is to manually download and install the Media Transfer Protocol Kit for Windows 10.
Head to the link here to download it. Once downloaded you can begin the installation procedure. After its installed restart your PC, and then try connecting your Android phone once again.
Diagnosing a Hardware Issue
If none of the fixes worked for you then it might be time to start looking at the possibility of a hardware fault. As we mentioned before try changing the cable, and or the USB port on your laptop to see if that fixes it.
If not, try to find another Android phone, and connect that to your laptop. If that device is recognized then chances are their might be an issue with your Android phone.
This could be a software issue or even a hardware issue. We recommend entering your phones make and model, followed by the phrase "not being detected in PC", to find solutions for your problem.
Conclusion
So after reading all the different methods to connect your Android phone to your laptop. Given whatever laptop or android phone you have. You should now be able to seamlessly transfer files between both your devices.