Do you need help with how to write a computer science essay? Worry not! We offer reliable writing expert tips for scholars in such situations. Read through this post to find out more about that!
The format for writing a computer science essay is similar to when managing any other essay, but you must first consider the recommended writing guidelines attached to the assignment.
An essay paper in computer science should contain the basic sections, including the introduction, body, and conclusion. Moreover, this is only some of what you need for a worthwhile document. Please consider the following when working on your essay!
Managing the Topic
Which topic can you select for your documents? It is crucial to have an interesting topic as this will also encourage you to submit a worthy essay. In addition, the topic should be informative and easy for the readers to relate to.
When managing your papers, you will come across multiple topics, but you must select one you are highly conversant with before drafting your work. Some areas of interest include algorithms, cyber security, programming, computer design, computer networks, and computability, among many others.
A computer science student should be familiar with the above areas so it will be easy to pick one for their essay. The areas might seem wide, so you have to narrow them to particular areas of interest, and you'll be good to go. But then, there is more to it because you must accomplish other tasks to compile a worthwhile paper.
What do you understand about your topic of choice? Because computer science is a broad field, you will select an area you can easily handle. Besides, you must be certain that you can accumulate data to include in your essay.
Understanding a topic can be challenging at first, so you must narrow it down to a specific area of interest to accomplish that. If given one by your tutors, you might have to break it down into various sections. Likewise, individuals can work on a simple scope to avoid such challenges. Otherwise, consider getting clarification to avoid confusion before drafting the final essay. It is vital, thus, to research first to get the right topics for your documents.
Researching for Backup Data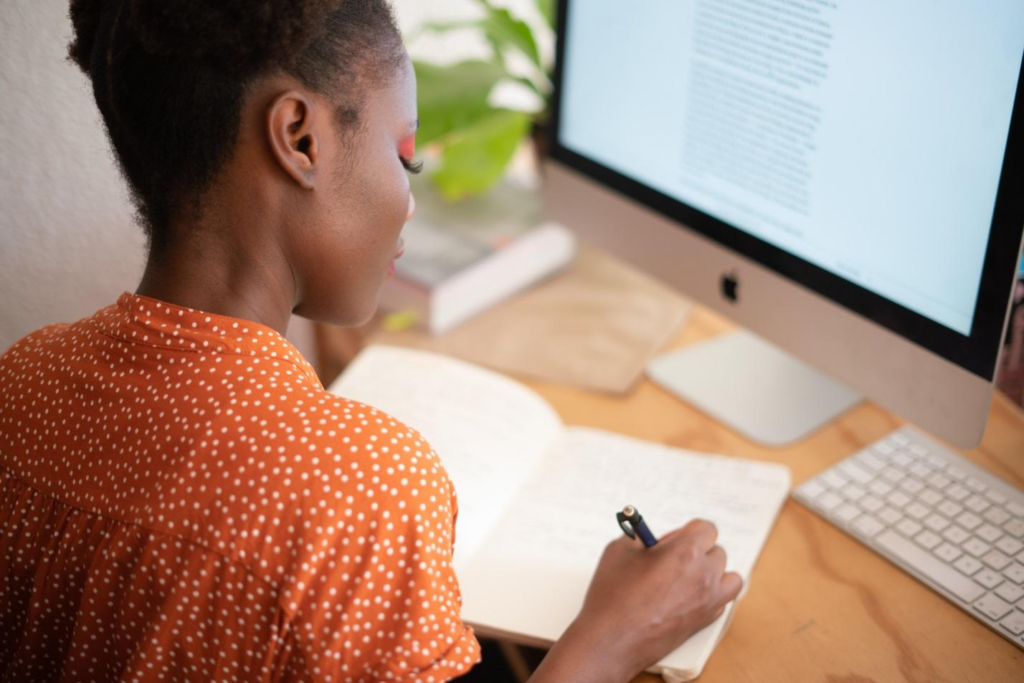 The next step in managing a computer science essay is to research valuable data to include in your papers. Some assume they can draft their papers from scratch and compile an excellent essay without research. However, presenting facts will be much more difficult if you decide to work on your essays before researching.
Today, many online platforms offer academic databases to assist computer science students in writing their essays. Interacting with such areas for reliable backup you can select for your work is crucial. In addition, intensive and extensive research will allow you to gather information from various sources to boost the quality of your writing.
Research is also crucial as this will enable you to reference your sources without fear of plagiarism. When researching data for a computer science essay, you should always note down the sources and authors of the work. Ensure to follow the recommended citation style for your papers. Students who need help citing their papers can work with sources like WriteMyEssays and secure reliable experts. Be sure to part with some cash when you engage in such platforms. Also, you must be keen to evaluate an assistant to determine if it is genuine.
Outlining Your Essay
Before you write anything down, ensure you have an outline of your essay first. Computer science essays should have an introduction, body, and conclusion section. The document is similar to other essays, so it will be easy to draft the outline.
Often, it would be crucial to have the outline before researching data for your essay. Doing this would ensure you can easily note the essential data for each section. An outline is also relevant if you will include in-text citations in your writing. For example, it can guide you on where to note the different citations in the body section and then transfer that to your final essay.
With an outline, you can ensure you have every section for your computer science essay before you begin writing. Besides, it is another way of saving time when writing the final essay because you will refer to it as a guide.
Writing the Paper
Like any other document, you will ensure that you gather enough info to include in your writing. Often, this will be the longest section, and it might take more time to write it compared to the other areas. Thus, students should prepare first before they can proceed with the task.
Planning is vital as it allows one to easily handle the essay and accomplish their targets on time. Determine first the due dates for your computer science essay. From there, you can work backward to determine the required time for handling your work.
In-text citations are crucial when writing essays because it proves that you researched your work. Also, it proves that you adhered to the recommended writing guidelines, enabling you to earn better scores if well presented.
Error Management and Proofreading
The final step when handling a computer science paper is the editing process. Sometimes individuals forget to countercheck their writing. As such, most of them end up presenting low-standard essays. Early preparation enables individuals to secure enough time to manage their work.
You can write and proofread your copies for errors with enough time. Consider help from other individuals or reliable platforms to countercheck your work if that isn't the case. Remember, a friend can edit your essay better than you do. An online platform like Grammarly offers genuine assistance for managing errors and detecting typos for particular programming language texts. From there, you can amend the mistake and boost the quality of your computer science reports.
When you are through with your paper, you should read through it to ascertain that it is of the best standard.