Whether gaming laptop owners play for fun or for work, they know how important it is to keep their machine safe and running at its best. With so many games out there in the market, it can be easy to forget about the important steps they should take to keep your laptop safe and secure.
But don't worry, you don't need to brush up on your tech skills if you are one. We're here to help. In this article we'll provide you with tips for maintaining your gaming laptop so that it can give you the most enjoyable gaming experience possible. So let's get ready to dive into the world of tech security!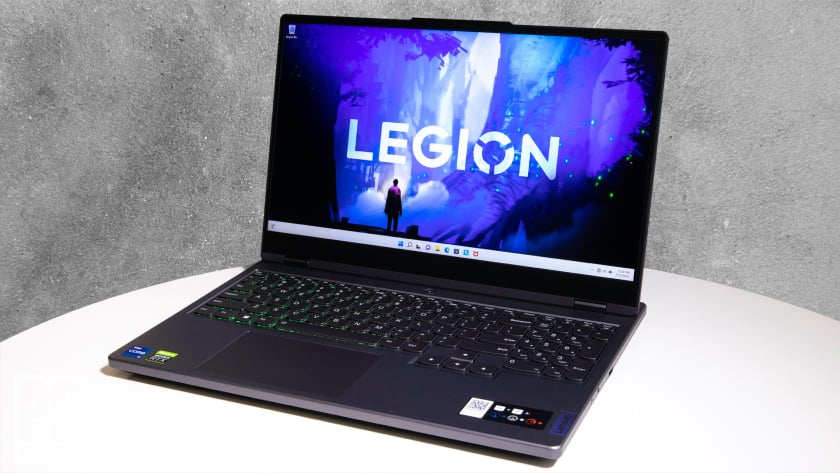 Protecting Your Online Identity
When it comes to gaming laptops, your online identity is just as important as your in-game identity. It's crucial that you take the necessary steps to protect it.
Here are a few tips for keeping your online identity safe:
Use a secure password – Choosing a strong password is one of the best ways to protect your gaming laptop. Make sure you use a combination of at least 12 letters, numbers and special characters.
Avoid using public Wi-Fi – Public Wi-Fi networks are not always secure and can leave your laptop vulnerable to hackers. Whenever possible, use private or secure Wi-Fi networks to keep your data safe.
Install anti-virus software – Antivirus programs can help detect malicious software on your laptop and help prevent cyber-attacks.
Use multi-factor authentication – Multi-factor authentication provides an extra layer of security for accounts with sensitive information such as banking and financial accounts.
Adopting a Proactive Approach to Security
Good security habits are the first line of defense for your gaming laptop. Adopting a proactive approach to security can help you avoid any unnecessary difficulties. The basics of this approach include:
Keeping your system up-to-date, installing all updates as soon as they become available. These updates could include critical security fixes so it's important to make sure you don't miss any.
Installing a good antivirus program and regularly scanning your computer for threats and malicious software. This is an important step in helping to secure your system from existing and emerging threats.
Utilizing a good, reliable password manager to create strong, unique passwords for every account, website or online service you use. This will help protect any sensitive information that's stored in them as well as help you avoid becoming a target of hackers looking for easy targets.
Setting Up a Virtual Private Network (VPN)
Having a virtual private network or VPN is a great way to keep yourself and your gaming laptop safe. With a VPN you can protect your connection from malicious actors on public Wi-Fi networks such as hackers or snoopers looking for information on unsecured networks.
To set up a VPN, you'll need to consult with your internet service provider (ISP) and decide which type of VPN service is best for your needs. There are many third-party options that offer reliable services and encryption protocols that are difficult to crack. The premium services are more secure but cost more money.
Once you have decided which VPN service you'd like to use, the steps to get up and running are quite straightforward:
Download the right version of the application for your gaming laptop
Log in using the account credentials provided by the provider
Connect to a secure server
Enjoy more secure gaming
Setting up a VPN can seem daunting at first but with the right guidance it is not too complicated and can be done in just a few steps! With this extra layer of protection in place, you can stay safe while enjoying all your favorite games on your gaming laptop.
Maintaining Firewall Security Settings
Maintaining firewall security settings is one of the most important best practices for keeping your gaming laptop safe. Firewalls are a great way to protect your system from malicious software and intruders, but you have to make sure that the settings are up-to-date and correctly configured.
When it comes to firewall security settings there are a few key things you should remember:
Make sure the firewall is enabled and running
Use a combination of whitelisting/blacklisting and application control within the firewall
Setup alerts when suspicious activity occurs
Regularly review the security logs
Backup your data on a regular basis
Ensure that all software is updated with the latest updates and patches
Install an antivirus solution to scan for threats
Enable two-factor authentication wherever possible
By taking these steps, you can make sure that your gaming laptop is secure and that you are protected from any potential threats or malicious software attacks. This will help keep your data safe and secure so you can enjoy a worry-free gaming experience without any unnecessary risks!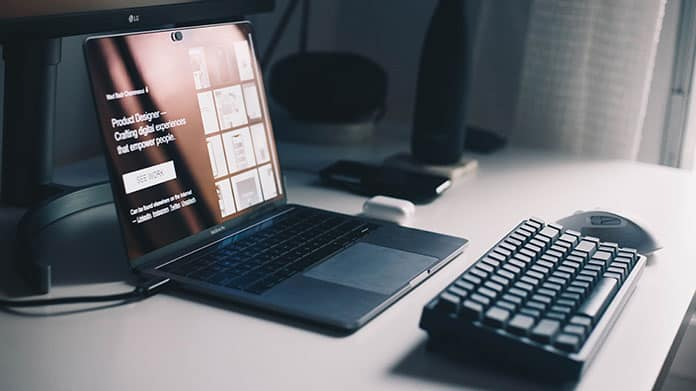 Keeping Your Software Updated
One of the best practices for gaming laptops is to make sure you keep your software up to date. This includes your operating system as well as any device drivers, anti-virus software, and even games you have running on your machine.
Most people don't realize that when they don't update their operating system or applications, they're missing out on important security patches that can help protect their computer from potential viruses or malware. It only takes one malicious piece of code to put your computer at risk, so staying vigilant and avoiding outdated software is critical for keeping your gaming laptop safe.
You can set Windows to update automatically, although you should check once in a while to make sure the latest updates are being downloaded and installed correctly. The same goes for any games or applications that are essential to the use of your machine. It's important to check and make sure all available updates are applied.
Be sure to install a reliable antivirus on your machine to keep it safe from any threats. A good antivirus program will scan regularly for suspicious activity and alert you if anything unsavoury is found. This can go a long way in helping keep your gaming laptop secure!
Use Strong Passwords and Lockouts
It's important to keep your gaming laptop safe and secure. That's why using strong passwords and lockouts can be a major asset. It's less likely that someone will be able to break into your system if you have a complex password that consists of a combination of letters, numbers and symbols.
Also consider setting up two-factor authentication for extra security on your account. This means that you will need an additional code or token to access your device. Some gaming systems also have auto lockouts which will lock the system after a certain amount of time has passed since the last time it was used or the last command was given.
Having decent anti-virus software can also help keep hackers away from your laptop and important information. Make sure you update it regularly so it's as secure as possible.
Conclusion
Ultimately, the best way to keep your gaming laptop safe from hackers, cyber criminals, and other digital threats is by following the best practices outlined in this article. By taking the necessary steps to secure your gaming laptop and your online presence, you can be sure that you don't become a target for online criminals. Remember, keeping your laptop safe doesn't have to be a difficult process. just follow the best practices outlined in this article and you should be able to keep your gaming safe and secure.