The market of enterprise digital solutions has experienced exponential growth in recent years due businesses' desires for streamlined and integrated in-company administration systems. With current ERP software, businesses are able to manage finance, human resources, supply chain, and customer relationships in a more comprehensive manner than with traditional enterprise software. With the accurate and reliable soft created by a trusted ERP development company, business operations can be managed more efficiently and cost-effectively, decision-making can be improved, and organizational efficiency can be increased.
​​
The marvels of ERPs can be ascribed to their capacity to coordinate different trade operations, dispose of information silos, upgrade collaboration and communication, and give real-time data updates. As businesses progressively turn to cloud-based storage and advanced technologies, the ERP products stay up-to-the-minute and upgrade the workflow of the businesses they're created for.
ERP Software Development Trends in 2023
Cloud ERP: The best ERP software development companies' creations are likely to be cloud-based, as more and more businesses opt for the flexibility and cost-effectiveness of this solution.
Mobile ERP: The obvious spread of mobile devices and bring-your-own-device policies means that ERP solutions will need to be optimized for mobile platforms to provide real-time access to data.
Al and machine learning: ERP systems will become smarter, with predictive analytics and machine learning driving better decision-making.
Integration capabilities: In order to better connect with other systems used by a company, ERP products will increasingly include integration capabilities with third-party platforms.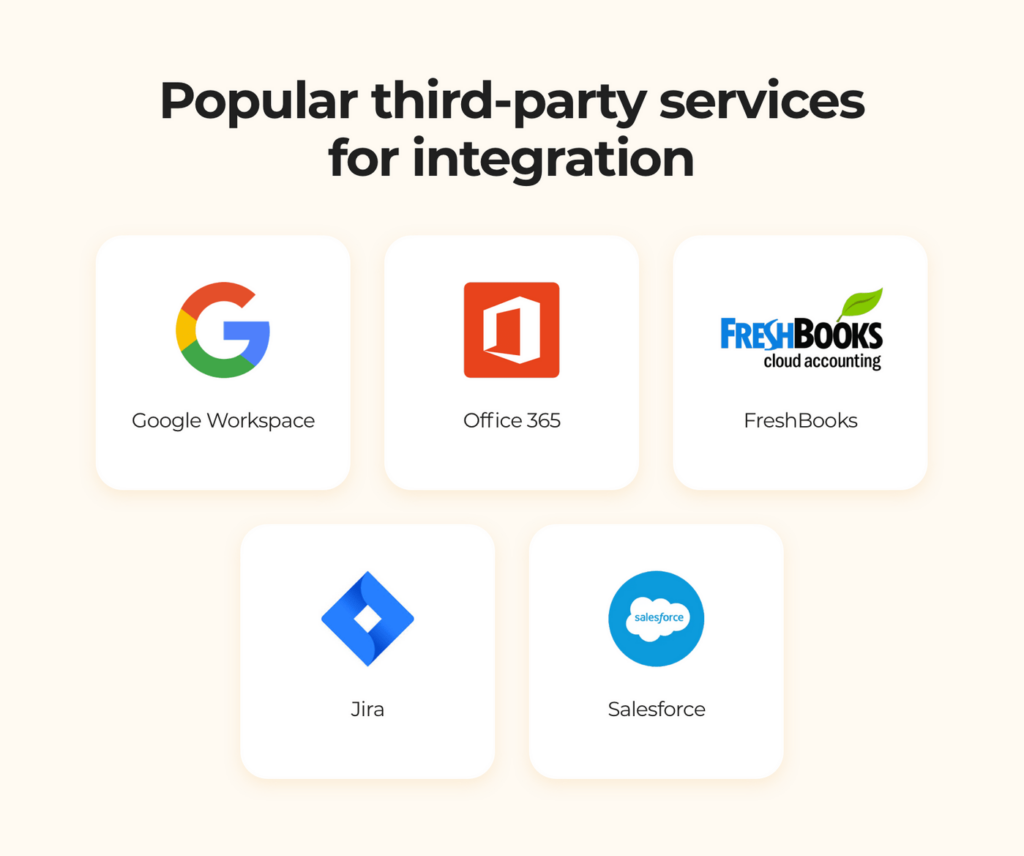 Greater customization options: Businesses seek flexible and unique solutions, which ERP solution can help provide, by offering a variety of customization choices with an individual approach.
Improved security: With the rise of cyber threats, the best ERP software development companies struggle to make systems more secure, however, they found the solution in technologies such as biometric authentication and encryption.
Data analytics and visualization: Good ERP software development companies will provide increased data analytics and visualization capabilities, enabling businesses to gain insights into their operations and make more informed decisions.
Why It's Difficult to Make a Business Digital
The major issue is that businesses don't fully comprehend digital transformation and the technology that make up its foundation. Many corporate owners view their CIOs as experts rather than trustworthy collaborators in digital transformation. Business transformation is impeded by such a mentality.
This issue has many consequences which will disturb a company in the long run: the transformation in the organization's structure and culture is hindered if the business leader doesn't comprehend why they must go digital with an ERP solution and how to do so. As a result, IT talent is needed for transformation with fresh concepts and cutting-edge technologies provided by a reliable ERP software development company.
Technology and architecture that are outdated are another obstacle to digitalization. It is common for organizations to experience a cumbersome, complicated, and inflexible infrastructure, so a change may be necessary at the global level. It is also worth noting that digital transformation is logically accompanied by the adoption of Agile methodologies.
Why ERP Is Troublesome to Execute
There are a few bottlenecks in ERP software development that can hinder its execution. One bottleneck is the complexity of integration of diverse commerce frameworks and information sources, which can prevent the smooth stream of data over the organization.
Even the best ERP software development companies' challenge is the trouble of adjusting new digital operations with the new software, which can lead to resistance from workers and administration. At long last, ERP usage frequently requires broad preparation and bolster, which can be costly and time-consuming. These bottlenecks of executing ERP make it a complex and requesting preparation for numerous businesses.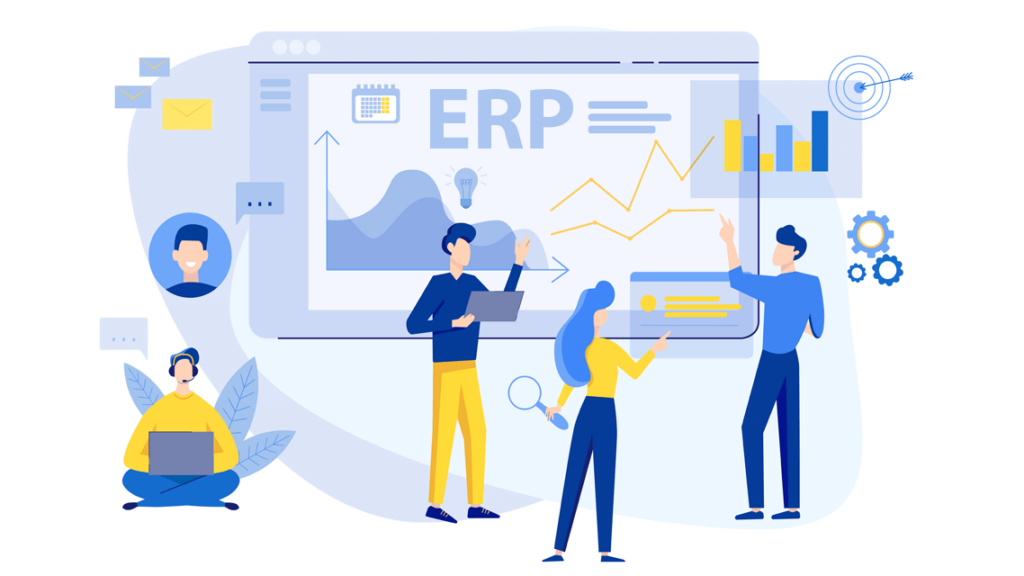 Cons of Mainstream ERP Solutions
Ambitious businesses that are seeking out a best comprehensive enterprise product often turn to standard ERP items for their needs. In any case, these mainstream solutions have their impediments, such as being unbendable, troublesome to customize, and requiring training for representatives to utilize viably. These hardships can ruin a company's capacity to adjust rapidly to changing situations and decrease the in-house workflow efficiency.
In addition, the lack of adaptability implies that businesses frequently have to compromise on their specific needs, which can lead to wasteful aspects and worse results. This is often why it is crucial for companies to utilize trusted ERPs that can give customized settings.

These businesses have the ability to plan and create ERP systems that absolutely meet the commerce needs of their clients. With a tailor-made ERP solution, businesses can appreciate more noteworthy adaptability and automation, making them more dexterous and responsive to changes within the showcase. Moreover, working with a trusted ERP development company guarantees that companies get them covered and supported in the long run, even when the market experiences vulnerable and unstable times.
Top ERP Software Development Companies
Oracle
Oracle could be one of the best ERP software development companies that provides comprehensive ERP products to businesses of all sizes. Their ERP systems are known for their versatility, adaptability, and integration capabilities.
SAP
SAP is one of the driving ERP software development companies within the US, serving businesses over different industries. They offer a suite of ERPs that incorporate various administration modules that comply with organizational policies and can be adapted to various workflows and environments.
Microsoft
Microsoft is best known for its business administration ERP called Dynamics 365. It gives different operations modules, extended administration, and supply-chain administration capabilities, with a user-friendly interface.
Andersen
By executing an ERP product from Andersen, companies can streamline their workflows, upgrade collaboration among departments, and progress data accuracy. Besides, Andersen's ERPs offer better control over budgetary information and expanded data perceivability, allowing companies to make smarter decisions that drive growth and productivity.
Epicor
Epicor offers a comprehensive ERP soft outlined for little and medium-sized units looking to streamline their operations. Their solution includes all the basic operations and forms that a company requires such as finance, procurement, resource planning, supply chain management, etc.
Infor
Infor offers a wide range of ERP products planned for particular businesses like manufacturing, automotive, and retail. Their ERPs are exceedingly configurable and adaptable, giving businesses more noteworthy control over their forms and data.
NetSuite
They offer a wide run of modules, counting budgets, stock, administrating in-company matters, and more, giving businesses the freedom to customize their ERPs to fit their particular needs in the best possible way.
Plex
Their cloud-based products offer real-time data check, from sales' administration and quality control to supply chain administration. With vigorous detailing and analytics devices, businesses can effortlessly distinguish regions for enhancement and make data-driven choices to optimize their operations.
Sage
A profoundly regarded title within the top ERP development companies list, with a long history of giving one of the best dependable and adaptable enterprise products to businesses around the world.
Conclusion: How to Choose Your Trusted Vendor
Choosing the best ERP software development company as a reliable vendor for your industry-oriented digital product can be an overwhelming assignment. The primary step is to distinguish your trade needs and destinations when it comes to actualizing an ERP purpose. Once you've got a clear understanding of your perspectives, you ought to investigate top ERP development companies that specialize in your industry. Explore for companies with a solid reputation and experience in creating high-quality apps, and consider their portfolio and customer reviews.
It's moreover important to ensure that your possible vendor has a clear understanding of the most recent trends and patterns within the industry. At long last, make beyond any doubt the vendor's competencies and straightforward pricing estimations, and that they provide ongoing support throughout the development and implementation process, as well as post-implementation.