Some people give up on the thought of getting a quality gaming laptop for an affordable price. We understand how difficult it can be to find the best budget gaming laptop for your needs if you're on a very limited budget.
But it's not impossible, and that's exactly what we've proven in this post. Other than that, we've also found, reviewed, and written reviews on the top 5 best budget gaming laptops you can possibly get this year.
Even better yet, any of these 5 gaming laptops will last you for at least another 4-5 years (running the newest game titles).
And no matter how tight your budget is, we're sure that you'll find a decent solution that will allow you to take your hobby and skills to another level.
You're probably overly excited at this point, but we advise you to relax, grab a cup of coffee, because by the end of this article – you'll have a number one choice for your needs.
In A Hurry? Here's The Winner From Hours Of Research
Editor's Choice
MSI GV62
Why is it better?
Best value for an affordable price
High-end Intel configuration
Powerful dedicated graphics card
Very attractive & durable design
Crimson red edge glow keys
Cooler Boost 4 technology
The Lineup At A Glance
The Contenders For Best Budget Gaming Laptops
1. Asus TUF – Best Budget AMD Configuration
If you're on a tight budget and yet still would like a great gaming laptop, Asus TUF combines a very powerful AMD configuration full of power to back up every gamer out there, while it's being packed in a gorgeously designed laptop body.

NanoEdge display
Powerful portable performance
All gaming firepower a gamer needs
Increased connectivity
Super-fast WiFi
Immersive audio
Battery is an average even when not gaming
Key features & details
2. HP Pavilion – With IPS Narrow Bezel Display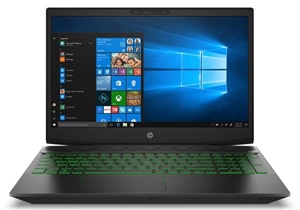 When you don't have plans to use an external monitor with a great gaming laptop, HP Pavilion is the right laptop for your needs. It utilizes a micro-edge narrow-bezel display based on an IPS level panel which expresses the power in an amazing & vivid style.

8th Generation of Intel processor
Full HD IPS display with micro-edge
Full-size island-style keyboard
Lots of ports
Sleek, attractive & durable design
Affordable price
Fans get a bit noisy during gaming
Key features & details
3. Acer Aspire E15 – Most Affordable Intel Configuration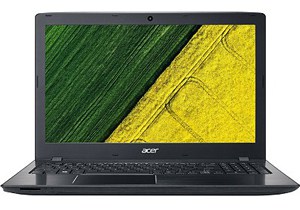 Intel is one of the best configurations you can get for gaming, and if you find it very hard to combine the most budget gaming laptop and Intel configuration in one – Acer Aspire E15 is the ideal laptop for your needs. It offers incredible value through its configuration for a very affordable price.

Powerful Intel components
Widescreen LED display
Long lasting battery life
Very affordable gaming laptop
Decent design
Trackpad isn't very great
Key features & details
4. Acer Nitro 5 – Perfect Choice for Casual Gamers
If you're looking for a laptop that will be ideal for gaming in the evenings yet handle the hard-processing work in the morning – Acer Nitro 5 is the ideal laptop. It has a very powerful configuration with an improved cooling system and an incredibly light design you will love taking anywhere you go.

Incredibly fast configuration
Ideal for multi-purpose use
Widescreen IPS display
Long battery life
Improved cooling system
Speakers are average at best
Key features & details
5. MSI GV62 – High-End for Affordable Price
Going for the high-end gaming laptop doesn't need to be expensive, and with MSI GV62 you can prevent your budget being blown. It features a very powerful configuration with a lot of power in the graphics processing and is packed in very sleek and attractive body design.

Valuable high-end configuration
Fast graphics processing power
Crimson red edge glow keys
Vivid display
Better cooling performance
Battery life isn't the best
Key features & details
Criteria used for evaluation
Size & Resolution
Size and resolution is the most important aspect of a gaming laptop and is even far more important than the performance laptop can offer. The reason for that isn't simply the quality and size of a screen, even though it is also important.
The main reason for the laptop size is cooling technology. Gaming laptops require a better cooling due to the higher performance they offer, and since laptops don't offer a lot of space in comparison to desktop computers – every inch matters with laptops.
On the other hand, size is important because the bigger the screen is – the better viewing experience will be. You still want to have a decent laptop size so you don't need an external display (unless you want one).
The resolution will also matter because you'll want to play most of the games in the native resolution, and the higher the resolution is – the better the image will be, along with the details.

Form / Design
You'll find that gaming laptops have some of the most attractive forms & designs out there, and yet we still can't stress enough the fact that paying attention to gaming laptop's form and design is important. Especially if you're going for a budget gaming laptop.

Buying a gaming laptop, you probably shouldn't expect a thin and lightweight laptop, instead, you'll probably find a laptop that's on a heavier side, but also isn't thin at all. But that's okay since that's the standard for gaming laptops – manufacturers need place to fit the powerful components and still implement a proper cooling solution.

However, what's interesting about gaming laptop design is the screen and a keyboard. Screen differ from manufacturer to manufacturer but yet we've seen some pretty wicked screens involved in budget gaming laptops. On the other hand, we consider the gaming laptops to have some of the best gaming keyboards implemented in a very neat design.

Connectivity
Since most budget gaming laptops are a bit on a thick side, you can take this advantage to find a gaming laptop which has increased connectivity. As a gamer, you'll want the ability to connect your external peripherals such as a mouse, headset, and even an additional keyboard.

Most of the gamers will also be using their gaming laptop for other purposes, and having the high level of connectivity will ensure that you will never have to regret using a gaming laptop for any purpose out there. Yet instead, you'll be able to connect even devices you've never thought of connecting before.

But most importantly, as a gamer, you'll never want to be slowed down or even stopped by a laptop that can't handle your peripherals. Instead, it should be as simple as plug n play style is.

Performance
Performance is the heart of a laptop, especially a gaming laptop. Without powerful components – you won't be able to run your favorite games, let alone the newest titles. Also, you have to think about the future and running games that aren't released just yet.

When it comes down to the processor, we highly recommend going with an Intel, but lately, AMD has introduced some very quality processors, so if you're on a very tight budget – AMD processor will do just fine. The dedicated graphics card is a must, as well as at least 6 GB of RAM.

The last thing you'll want to check is the storage. You don't want to only pay attention to space, but also the type of storage. SSD is something we highly recommend, and there are high chances you'll be able to get it when purchasing a budget gaming laptop. On the other hand, the combination of both SSD and HDD is the ideal situation – if you can afford it.

Keyboard
As mentioned earlier, gaming laptops have some serious forms and designs, and we like to think that keyboards make a huge part of that aspect.

While most gaming laptops will have RGB LED backlit keyboards which always look amazing, you'll want to focus on the keyboard style and quality too. Great gaming laptops will feature a mechanical keyboard inside the body of a laptop which is something we highly recommend to look out for.

Other than the type of the keyboard, pay attention to its placement and the relation between the touchpad and keyboard. You don't want an awkwardly positioned keyboard that will be everything but not comfortable. Because, you'll be gaming sometimes for hours – and you want to be as comfortable as you would be using an external desktop gaming keyboard.

Frequently Asked Questions
Will I be able to run some of the latest game titles?
Of course, you will be able to run the latest and the newest game titles. Of course, some games won't be playable in the native resolution with high settings, but you can definitely play any new game while getting a decent FPS (frames per second) that will make any new game playable.
Why are gaming laptops so expensive? Will budget gaming laptop be enough?
Gaming laptops are always expensive because they require a lot stronger and more powerful components, but also improved the cooling system and all these components should be combined properly to work well together (avoid bottleneck). The more high-end you're looking to get out of a gaming laptop – the more it's going to cost, so not all gaming laptops are as expensive.
How long can a budget gaming laptop last?
Any of these 5 best budget gaming laptops will be able to last you at least another 4 years. Some of these laptops are even upgradeable with easy access located at the bottom which increases the lifespan of a gaming laptop (making it harder to get outdated).
Resources
Why are laptops so expensive now? – Razer Insider, 22th Dec, 2018