With the right tablet in hand, you can always be connected to the world at large and have an endless stream of entertainment choices at your fingertips. Below we've rounded up the overall best tablets under $200 that balance between quality and price.

But which tablet is the perfect pick for you?
These models will run all the apps you need, but won't break the bank, and work well for video streaming, gaming, or just web browsing.

Whether you want the best cheap Windows tablet or are on the hunt for an affordable Android device for your family, we can help you make the right decision before you buy!
Want the best bang for your buck?
..but a little tight on budget. We recommend you to checkout our buying guide for:
Ultra-budget tablet pick: Under $100
..and want something with better specs for all your productivity or gaming needs. Check out our high end buying tablet buying guide: Under $300 | Under $400
..or browse our Tablet by budget series to get our experts's most recommended tablets falling under different budget constraints.
In A Hurry? Here's The Winner From Hours Of Research
Editor's Choice
Amazon Fire HD 10
Why is it better?
Most internal storage capacity
Multiple color choices
Best price for value
Amazon Prime benefits
The Lineup At A Glance
Review of the best Cheap tablets under $200
1. Lenovo Tab 4 – best android tablet under 200
Excellent battery life
Great price
Lighter than many 10" tablets
No dual band 5.8Ghz wireless connectivity
SD card compatibility issues
Looking for the single best Android tablet under $200? If you like a larger screen but don't want to sacrifice battery life or go with a heavier unit, this should easily be your top #1 pick!
Key features & details
2. Fusion5 Ultra Slim – Best Windows Tablet Under $200
Full Windows 10 device at a very reasonable price
Great battery life
Heavier model
Not much storage space
Want the sleek, lightweight design of a tablet but still prefer to stick with an operating system you already know well? Fusion5 has the best Windows tablet under $200 available right now!
Key features & details
3. Samsung Galaxy Tab A 7″ – Best 7 Inch Pick
Prefer to stick with a smaller, lighter device for casual web browsing and using a few apps? The Galaxy is easily the best 7" tablet under $200 and should be your top pick!
Key features & details
4. Samsung Galaxy Tab A 8″ – Top 8 inch Option
High performance for the price
Great battery life
Higher quality camera
Samsung bloatware
Screen has lower resolution than the Fire HD
Looking for the best value Android tablet at 8" that's lightweight and easy to carry? The 8" version of the Tab A has excellent specs for a low price and should be your top pick!

Key features & details
5. Fire HD 10 – Best 10 inch Pick
Best screen quality
Tons of Amazon extras
Lower quality camera
Have to manually install Google Play to use Android apps
For the best overall value in a tablet under $200, you can't go wrong with the Fire HD 10. It simply has the best screen quality and most overall options for the lowest price.

Key features & details
6. Amazon Fire 8 – Cheap Entertainment Tablet
Amazon Fire is a new remake of previously known Kindle tablets, and now, it comes with a bunch of apps to keep the users entertained, along with the book reading. It features its own Fire OS which is smooth and fast, and durable body design will keep it from any potential danger.
Key features & details
Amazing Storage
What's really great about Amazon Fire 8 is the storage. This tablet is made for entertainment and it would be silly if it didn't come with a great amount of storage.
You can choose between 16 GB or 32 GB Amazon Fire 8 model. We'd suggest you go for 32 GB straight away since the difference in price isn't very big. However, you can always expand the memory with a simple microSD card that can expand the storage up to 400 GB.
Sure enough, that will be more than enough to store your movies, books, videos, photos, and much more.
Specially Designed for Entertainment
With the combination of a vibrant 8″ HD display and a 10-hour battery, you can enjoy anything you wish with Amazon Fire 8 tablet.
Directly from the tablet, you can enjoy millions of movies, TV shows, books, songs, Kindle eBooks, apps, games, and much more.
What we really liked is that this tablet works very well with Amazon from the Fire OS. If you own an Amazon Prime membership, you will be able to download almost anything and enjoy watching it offline.
You can even take advantage of Alexa and control all your entertainment hands-free. With Alexa, you can do things such as pausing a video, playing music, forwarding song or videos, opening apps.
Built for Families
Amazon Fire 8 is a perfect tablet for a parent, but also a great entertainment tablet for kids and almost anyone else.
With features such as FreeTime, parents can have an ease of mind when their family is using the tablet. It includes easy-to-use parental controls and easy profile creation for each family member.
With a simple app, you can turn Amazon Kindle 8 into a child-friendly tablet. Using FreeTime, you can have access to unlimited content specially made for kids.
7. Lenovo Yoga Tab 3 – Cheap Tablet For Reading
If you're looking for a reading tablet to read newspapers and magazines wherever you are – Lenovo Yoga Tab 3 is a great choice. It features a big screen with a few design features that make reading more enjoyable, along with a very long-lasting battery life. These are only a few features that will make a significant improvement in your reading experience.
Key features & details
Multi-Mode Design
What's brilliant about Yoga Tab 3 is the multi-mode design that is part of the actual tablet design and yet allows users to use the tablet in many different positions, even when they're on a go.

You can lay it down on your desk, hold it comfortably in a hand, or even attach it anywhere for a better viewing angle.

The tablet itself can also tilt or hold anywhere you put it, which is a great option, not only for eBooks but for movies too.

Brilliant Battery Life
Even though Yoga Tab 3 is a very slim and lightweight tablet, it comes with a battery that can last up to 20 hours on a single charge.
It's been measured for multimedia and entertainment use, but if you plan to use it for solely eBook reading – the battery life will be even longer than 20 hours.
Charging takes only about 2 hours, which is very quick considering the battery life it offers on a single charged cycle.

HD Display
The screen of Lenovo Yoga Tab 3 is created to offer a great viewing experience, which is perfect for reading your perfect magazine that is full of photos.
We've noticed that this tablet offers incredible brightness that only improves the viewing experience, and even the viewing angles are great. It's ereader with backlight which is hard to find.
You can use this tablet to read under any type of ambient lights, and you'll never have an annoying glare to deal with.
Criteria Used For Evaluation
1. Performance & Speed
When you're willing to spend up to $200, you shouldn't have to compromise on performance or expect laggy apps or slow boot up speeds.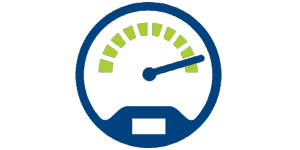 Tablet performance is going to be determined by three main factors — the CPU speed, the amount of RAM, and the storage capacity.
Unless you want a smaller 7" tablet, we strongly recommend sticking with a minimum of 2GB of RAM to avoid slow speeds. You should also stick with anything labeled "quad core" or faster on the CPU.
In terms of internal storage capacity, at this price range 32GB should normally be your minimum acceptable amount. Note that you can increase that size by using a microSD card, however.

2. Battery Life
Why pick a portable device if it can't be untethered from the wall outlet for long periods of time?
Battery life estimates will vary wildly between brands and product lines, and they can also vary between users depending on what apps you are using most frequently.

Some manufacturers provide much better battery life than others by using higher quality battery options.

We strongly recommend a device with a minimum of 8 hours of estimated battery power, since you will likely get much less than that while playing games or using other memory-intensive apps.

3. Quality Display
To avoid eye strain and get the best overall experience, make sure to opt for the best screen quality you can find!
Many buyers overlook this feature, which is a bad idea since you will be looking at the screen 100% of the time you use your tablet.

At this price range, we recommend skipping anything that has less than a 1280 x 800 pixels resolution. If you go below that quality, everything from HBO Go to Netflix and YouTube just won't look crisp or clear enough.

Be on the lookout for full HD screens with 1920 resolutions however, as you can find a few models with that level of quality for under $200.

4. Comfortable Design
Since tablets are designed to be held most of the time — rather than set on a desk like a laptop — you need to make sure you buy the lightest, most comfortable option available.

After performance issues, uncomfortable plastic designs and heavy weight are some of the most common reasons that buyers leave negative tablet reviews.

No matter what size of tablet you are looking for, we recommend picking a device that weighs under a full pound.

In general, the lighter a device the better your experience, with some of the best models available at just over half a pound.

5. Camera Quality
Tablets offer more portable versatility than other computing devices, so don't skimp out on the extra features like a high quality camera!
Since they can be carried around easier than a laptop, most tablet buyers end up using their devices as secondary cameras and video chat machines.

Camera quality will usually default to 5 mega pixels at this price range, but there are variances between brands and models.

We recommend going with at least 8 megapixels for the best video chatting quality, although if that feature isn't important to you it is possible to save some money by downgrading here.
Resources
Henry T. Casey, Amazon Fire HD 10 Review, Laptop Mag
Xiomaro Blanco, Lenovo Tab 4 Review, CNET
Andrejez, How Good Is The Samsung Galaxy Tab A 8"?, My Next Tablet