With the right tablet in hand, you can always be connected to the world at large and have an endless stream of entertainment choices at your fingertips. Below we've rounded up the overall best tablets under $200 that balance between quality and price.

But which tablet is the perfect pick for you?
These models will run all the apps you need, but won't break the bank, and work well for video streaming, gaming, or just web browsing.

Whether you want the best cheap Windows tablet or are on the hunt for an affordable Android device for your family, we can help you make the right decision before you buy!
Quick Recommendations for May 2020
Editor's Choice
Amazon Fire HD 10
Why is it better?
Most internal storage capacity
Multiple color choices
Best price for value
Amazon Prime benefits
Review of the best tablets under $200 in 2020
1. Lenovo Tab 4 – Best Android Tablet Under $200
Excellent battery life
Great price
Lighter than many 10" tablets
No dual band 5.8Ghz wireless connectivity
SD card compatibility issues
Looking for the single best Android tablet under $200? If you like a larger screen but don't want to sacrifice battery life or go with a heavier unit, this should easily be your top #1 pick!
Key features & details
Lenovo has an absolutely killer design with the Tab 4, managing to offer a full size 10" tablet that's just over half a pound.

If you like more display area but still want to comfortably hold a tablet in either one or two hands, this model is for you.

With 32GB of internal storage space and 2GB of RAM, the Tab 4 will run nearly any Android app without having to spend hundreds of dollars.

The Tab 4 isn't just lightweight, but also significantly sleeker than many other 10" tablets.

That mininamilism extends to the included software as well.

There isn't much in the way of pre-installed bloatware here, which is odd for a budget tablet (but much appreciated).

The only downside often cited by reviewers is that this model tends to have problems recognizing microSD cards.

If you need more than 32GB of internal storage space, you'll want to look elsewhere. Most users can simply store their files in the cloud though, so this isn't that big of an issue.
Hardware specifications for Lenovo Tab 4 Processor: Quad-core Snapdragon processor (up to 1.4GHz) RAM 2GB Storage 32GB SSD Graphics Integrated Display 10.1" touch screen display, 1280 x 800 pixels resolution Operating System Android 7.1 Nougat Battery Life 20 hours Weight 0.66 lbs
2. Fusion5 Ultra Slim – Best Windows Tablet Under $200
Full Windows 10 device at a very reasonable price
Great battery life
Heavier model
Not much storage space
Want the sleek, lightweight design of a tablet but still prefer to stick with an operating system you already know well? Fusion5 has the best Windows tablet under $200 available right now!
Key features & details
Not sure about spending the money on a bulky full sized laptop, but want to stick with Windows 10?

For the Microsoft fans, you can in fact get a 10" tablet with the full Windows 10 experience, and it runs quite smoothly as well.

You get better battery life here than with many laptops to boot!
There is one potential sticking issue to keep in mind though — lack of storage space.

You may be wondering how that could be, since the Fusion5 has the same starting storage capacity as many of our other contenders. The issue is that Android OS takes up much less space than Windows.

After Windows 10 is installed, you won't have even close to a full 32GB available. Make sure to buy an SD card if you plan on installing full programs!
Hardware specifications for Fusion 5 Ultra Slim Processor: Intel Atom Quad Core Processor Z3735F (up to 1.83GHz) RAM 2GB Storage 32GB Graphics Integrated Display 10.1" touch screen display, 1280 x 800 pixels resolution Operating System Windows 10 Battery Life 8 hours Weight 1.5 lbs Other Features HDMI port
3. Samsung Galaxy Tab A 7″ – Best 7 Inch Pick
Prefer to stick with a smaller, lighter device for casual web browsing and using a few apps? The Galaxy is easily the best 7" tablet under $200 and should be your top pick!
Key features & details
When you want a 7" tablet at this price range, your options are pretty limited, as most devices are either quite old or are refurbished versions of newer models.

Thankfully, the one main brand new model you have is a great pick.

The Galaxy line of tablets are some of the best options when it comes to Android, offering a lot of power in a compact form (and for a great price).

If you want the most compact tablet possible that can still run the latest Android apps, this is a great choice.

Due to its smaller size, it has less internal storage than our other contenders, however. Make sure to find a good online storage solution or factor in the cost of a larger microSD card before buying.

Note that if you prefer iOS to Android, you can occasionally find refurbished iPad Mini 2s for under $200. If you don't mind using a previously owned device, that can be a great alternative to the Galaxy
Hardware specifications for Samsung Galaxy Tab A 7": Processor Quad Core Snapdragon 410 CPU RAM 1.5GB Storage 8GB Graphics Integrated Display 7 inch touch screen display, 1280 x 800 pixels resolution Operating System Android 5.1 Lollipop Battery Life 11 hours Weight 0.06 lbs
4. Samsung Galaxy Tab A 8″ – Top 8 inch Option
High performance for the price
Great battery life
Higher quality camera
Samsung bloatware
Screen has lower resolution than the Fire HD
Looking for the best value Android tablet at 8" that's lightweight and easy to carry? The 8" version of the Tab A has excellent specs for a low price and should be your top pick!

Key features & details
Processor Quad Core Qualcomm Snapdragon CPU 1.4GHz RAM 2GB Storage 32GB Graphics Qualcomm integrated Display 8 inch touch screen display, 1280 x 800 pixels resolution Operating System Android 7.1 Nougat Battery Life 14 hours Weight 0.79 lbs Other Features 8MP camera
More than just an inch larger for more viewing area, this is a significantly upgraded version of the 7" tablet listed above.

With more RAM, a better CPU, and more storage space, you can't really go wrong here, as the Galaxy Tab A is easily one of the best low cost tablets around.

There's one other main reason to look at this device over our other picks — the Tab A 8" features better camera quality than our other contenders

If you plan on doing a lot of video chatting (or taking pics of your family!) then this is a great all around choice.

You also get a three month subscription of YouTube Red included with this model. If you're keen on trying YouTube's original movies this is a great way to do so for free.
5. Fire HD 10 – Best 10 inch Pick
Best screen quality
Tons of Amazon extras
Lower quality camera
Have to manually install Google Play to use Android apps
For the best overall value in a tablet under $200, you can't go wrong with the Fire HD 10. It simply has the best screen quality and most overall options for the lowest price.

Key features & details
Hardware specifications for Fire HD 10 Processor: Quad-Core 1.8 GHz CPU RAM 2GB Storage 64GB Graphics Integrated Display 10.1″ 1080p Full HD, 1920 x 1200 pixels resolution at 224 ppi Operating System Fire OS Battery Life 10 hours Weight 0.65 lbs Other Features Alexa support, Prime free trial
There are a lot of features that make the Fire HD 10 worth considering, but easily the top reason is the super high quality display.

With a full 1920 display, you can stream 1080p HD video from all your favorite sources while you are on the go!

Of course, you also get all the other Amazon bells and whistles, like Alexa support and access to the Amazon eBook library.

With multiple color choices, excellent overall specs, and a lightweight design, the FIre HD 10 packs a lot of power into a lightweight frame.

This one is our current top pick — whether you are looking for a gaming tablet or just want a well-built device that can withstand wear and tear while you browse the web and send emails.

If you don't need a ton of internal storage space, you can also get this device $30 cheaper by opting for the 32GB version.

6. Amazon Fire 8 – Cheap Entertainment Tablet
Long Battery Life
Vibrant HD display
Self-promoting UI
Low specs meant for reading and viewing only
Amazon Fire is a new remake of previously known Kindle tablets, and now, it comes with a bunch of apps to keep the users entertained, along with the book reading. It features its own Fire OS which is smooth and fast, and durable body design will keep it from any potential danger.
Key features & details
Amazing Storage
What's really great about Amazon Fire 8 is the storage. This tablet is made for entertainment and it would be silly if it didn't come with a great amount of storage.
You can choose between 16 GB or 32 GB Amazon Fire 8 model. We'd suggest you go for 32 GB straight away since the difference in price isn't very big. However, you can always expand the memory with a simple microSD card that can expand the storage up to 400 GB.
Sure enough, that will be more than enough to store your movies, books, videos, photos, and much more.
Specially Designed for Entertainment
With the combination of a vibrant 8″ HD display and a 10-hour battery, you can enjoy anything you wish with Amazon Fire 8 tablet.
Directly from the tablet, you can enjoy millions of movies, TV shows, books, songs, Kindle eBooks, apps, games, and much more.
What we really liked is that this tablet works very well with Amazon from the Fire OS. If you own an Amazon Prime membership, you will be able to download almost anything and enjoy watching it offline.
You can even take advantage of Alexa and control all your entertainment hands-free. With Alexa, you can do things such as pausing a video, playing music, forwarding song or videos, opening apps.
Built for Families
Amazon Fire 8 is a perfect tablet for a parent, but also a great entertainment tablet for kids and almost anyone else.
With features such as FreeTime, parents can have an ease of mind when their family is using the tablet. It includes easy-to-use parental controls and easy profile creation for each family member.
With a simple app, you can turn Amazon Kindle 8 into a child-friendly tablet. Using FreeTime, you can have access to unlimited content specially made for kids.
Hardware specifications for Amazon Fire 8″: Quad-core 1.3 GHz Cortex-A53 1.5 GB of RAM microSDXC (dedicated slot) Internal 16GB Mediatek MT8163 (28 nm) 8" high definition touchscreen; 1280 x 800 resolution at 189 ppi, HD video playback.
7. Lenovo Yoga Tab 3 – Cheap Tablet For Reading
If you're looking for a reading tablet to read newspapers and magazines wherever you are – Lenovo Yoga Tab 3 is a great choice. It features a big screen with a few design features that make reading more enjoyable, along with a very long-lasting battery life. These are only a few features that will make a significant improvement in your reading experience.
Key features & details
Multi-Mode Design
What's brilliant about Yoga Tab 3 is the multi-mode design that is part of the actual tablet design and yet allows users to use the tablet in many different positions, even when they're on a go.

You can lay it down on your desk, hold it comfortably in a hand, or even attach it anywhere for a better viewing angle.

The tablet itself can also tilt or hold anywhere you put it, which is a great option, not only for eBooks but for movies too.

Brilliant Battery Life
Even though Yoga Tab 3 is a very slim and lightweight tablet, it comes with a battery that can last up to 20 hours on a single charge.
It's been measured for multimedia and entertainment use, but if you plan to use it for solely eBook reading – the battery life will be even longer than 20 hours.
Charging takes only about 2 hours, which is very quick considering the battery life it offers on a single charged cycle.

HD Display
The screen of Lenovo Yoga Tab 3 is created to offer a great viewing experience, which is perfect for reading your perfect magazine that is full of photos.
We've noticed that this tablet offers incredible brightness that only improves the viewing experience, and even the viewing angles are great. It's ereader with backlight which is hard to find.
You can use this tablet to read under any type of ambient lights, and you'll never have an annoying glare to deal with.
Hardware specifications for Lenovo Yoga Tab 3: Qualcomm Snapdragon APQ8009, 2GB RAM, 16GB SSD PS LCD capacitive touchscreen, 16M colors 8.0 inches, 185.6 cm2 (~60.7% screen-to-body ratio) 800 x 1280 pixels, 16:10 ratio (~189 ppi density)
8. Fire HD 8 Kids Edition Tablet- Best Kids Tablet
Durable Casing
Comes with a 2-year warranty
Easy to use parental controls
Bad Screen Quality
A little laggy
If you have kids and you want to keep them occupied, then this tablet is for you. The Fire HD 8 is a tank among tablets, which means it can take a lot of beating from being thrown around and being hit by children. It's the perfect tablet for kids especially during their early years where they are prone to tantrums.
Key features & details
Tablets are expensive and you don't want your children to destroy your brand new tablet within minutes. Giving them a cheap but usable tablet like the Fire HD 8 is a good idea. It comes with a durable case meant to take a beating, in-built parental controls to control how long your children can use it, and a simple interface that even 4-year-olds can understand.
Additionally, the tablet was designed for small hands so despite being 8 inches, it's still easy to grasp. The tablet is also lightweight, making it easier for kids to handle and for reducing damage from being flung around the room.
The Fire HD 8 may not provide the best resolution or performance than your standard tablet, which makes it a little bit laggy. However, your kids won't notice the difference and they'll prefer this tablet over the ones the "grownups" use because its casing is very colorful and alluring for little kids.
Lastly, the tablet comes with a 2-year warranty so you don't have to worry about losing money when your kid breaks this in the first few months of using it.
Hardware specifications for Fire HD 8 Kids Edition Tablet: 1.3GHz quad-core 1.5GB RAM, 32GB,8" high definition touchscreen; 1280 x 800 resolution at 189 ppi, HD video playback with IPS (in-plane switching) technology and advanced polarizing filter, 2 MP front and rear-facing cameras with 720p HD video recording, 7 hour battery life.
9. Lenovo Smart Tab M10 HD 10.1″ – Best Gaming Tablet
Poor Camera Quality
Installation Problems
The Lenovo Smart Tab is by no means the best gaming tablet out there but it's one of the cheapest ones there with a price nearing $150. It runs faster than your average budget tablet and it has excellent audio which is perfect to get you in a gaming state.
Key features & details
For its price, the Lenovo Smart Tab is more than it's worth. Its Qualcomm Snapdragon 429, quad-core, 2.0 GHz Processor is strong enough to run most games and its 2GB RAM will ensure that you can play most mid-end games without any lag or stutters.
The tablet also features 2 surround sound smart Dolby Atmos speakers that offer booming and immersive audio. This makes the tablet a good gadget to watch movies and videos if you don't have headphones. The tablet features a full HD display of its 1280×800 resolution, which is pretty good for a tablet under $200. Lastly, its battery lasts up to 8 hours which isn't much but considering its powerful processor that allows for, it's understandable.
Hardware specifications for Lenovo Smart Tab M10 HD 10.1″: Qualcomm Snapdragon 429, quad-core, 2.0 GHz Processor, 2 GB RAM, and 16 GB ROM, and up to 256 GB microSD support 10.1″ HD (1280 x 800 resolution) IPS, multi-touch, Front Camera: 2MP Fixed-focus Rear Camera: 5MP Autofocus, 8-hour battery life
10. RCA 11 Delta Pro 11.6 – Best Hybrid
Quad-Core Processor
Built-in 32 GB Storage
Comes with a free travel keyboard
Only 6 hours of battery
Only one speaker
The RCA 11 Delta Pro 11.6 is a laptop/tablet hybrid that brings you the best of both worlds. It brings the portability and ease of use of a tablet with the working capacity of a laptop. The tablet comes with a free travel keyboard which you can attach if you plan to do some typing. It's perfect if you want to get some work done while traveling.
Key features & details
The biggest disadvantage of keyboard attachments on the market is that it's better if it's free. If you're looking for a tablet under $200 then chances are, you aren't looking to spend more money on an external keyboard.
The RCA 11 Delta Pro 11.6 comes with its own keyboard and you can switch between using it as a laptop or tablet depending on your needs. So if you plan to work and type, then you can go ahead and use the external keyboard. .The tablet boasts amazing specs as well. It's 1.3GHz 4 Quad-Core Processor ensures everything runs smoothly and its 2G DDR SDRAM will allow you to run most apps on the market.
Lastly, the tablet has a decent display of 1366 x 768 HD Resolution which greatly helps at work, so you don't have to squint your eyes while working.
Hardware specifications for RCA 11 Delta Pro 11.6: 1.3GHz quad-core processor;2 GB DDR SDRAM; 32GB flash memory; 11.6-inch Multi-Touch Display; 1366 x 768 HD Resolution; Dual 2MP Front/Rear Camera , 6 hours battery life.
11. Nabi DreamTab HD8 Tablet -Best for movie watching
Impressive video quality
Good speakers
A little old
Short battery life
The Nabi DreamTab HD8 Tablet is an oldie but a goodie. Made by Dreamworks for kids to enjoy their movies, you can already tell that this tablet was made for viewing. It can support up to 1920×1200 pixels of a resolution allowing the user to watch movies in HD.
Key features & details
Despite its old age, the Nabi DreamTab HD8 Tablet is still going strong. Its NVIDIA Tegra 4.0 1.6 GHz processor still makes it relevant to this day as it's able to run modern apps and games easily. It also comes with 16 GB of storage to store all your favorite movies, although the storage space is low for watching HD movies, it really isn't a problem because most movies can be watched online nowadays.
You can enjoy HD movies thanks to its excellent screen display capable of resolution up to 1920×1200 pixels. The sound system is no joke either, as the sides of the tablet feature small speakers on its side immersing you in what you are seeing.
Lastly, the Nabi DreamTab HD8 is a kid's tablet so there are built-in features that allow you to set restrictions for your child. You can also set age-appropriate content allowing your child to watch kid-friendly movies.
Hardware specifications for Nabi DreamTab HD8 Tablet: NVIDIA Tegra 4.0 1.6 GHz processor, 2 GB RAM, 16 GB, Max Screen Resolution, 1920×1200 pixels, 2MP camera and a rear 5MP camera, 6-8 hour battery life.
Picking The Best Tablets Under $200 In 2020
1. Performance & Speed
When you're willing to spend up to $200, you shouldn't have to compromise on performance or expect laggy apps or slow boot up speeds.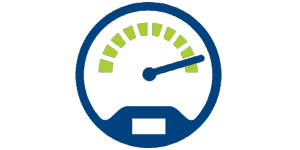 Tablet performance is going to be determined by three main factors — the CPU speed, the amount of RAM, and the storage capacity.
Unless you want a smaller 7" tablet, we strongly recommend sticking with a minimum of 2GB of RAM to avoid slow speeds. You should also stick with anything labeled "quad core" or faster on the CPU.
In terms of internal storage capacity, at this price range 32GB should normally be your minimum acceptable amount. Note that you can increase that size by using a microSD card, however.

2. Battery Life
Why pick a portable device if it can't be untethered from the wall outlet for long periods of time?
Battery life estimates will vary wildly between brands and product lines, and they can also vary between users depending on what apps you are using most frequently.

Some manufacturers provide much better battery life than others by using higher quality battery options.

We strongly recommend a device with a minimum of 8 hours of estimated battery power, since you will likely get much less than that while playing games or using other memory-intensive apps.

3. Quality Display
To avoid eye strain and get the best overall experience, make sure to opt for the best screen quality you can find!
Many buyers overlook this feature, which is a bad idea since you will be looking at the screen 100% of the time you use your tablet.

At this price range, we recommend skipping anything that has less than a 1280 x 800 pixels resolution. If you go below that quality, everything from HBO Go to Netflix and YouTube just won't look crisp or clear enough.

Be on the lookout for full HD screens with 1920 resolutions however, as you can find a few models with that level of quality for under $200.

4. Comfortable Design
Since tablets are designed to be held most of the time — rather than set on a desk like a laptop — you need to make sure you buy the lightest, most comfortable option available.

After performance issues, uncomfortable plastic designs and heavy weight are some of the most common reasons that buyers leave negative tablet reviews.

No matter what size of tablet you are looking for, we recommend picking a device that weighs under a full pound.

In general, the lighter a device the better your experience, with some of the best models available at just over half a pound.

5. Camera Quality
Tablets offer more portable versatility than other computing devices, so don't skimp out on the extra features like a high quality camera!
Since they can be carried around easier than a laptop, most tablet buyers end up using their devices as secondary cameras and video chat machines.

Camera quality will usually default to 5 mega pixels at this price range, but there are variances between brands and models.

We recommend going with at least 8 megapixels for the best video chatting quality, although if that feature isn't important to you it is possible to save some money by downgrading here.