With dozens of different makes and models available, it's easy to get lost in the sea of laptop options. When you don't know what to look for, it becomes difficult to find the best laptop under $700.
If you are going to spend this amount of money, you should expect to get a powerhouse of a machine in return.
At this price point we move away from the Chromebooks and other specialized devices meant primarily for web browsing. Any unit listed below can run multiple programs simultaneously and still get decent speeds.
Below we've picked five of the absolute best laptop under 700 dollars covering a broad range of uses. From school notebooks to work computers to gaming rigs, one of the contenders below is sure to meet your needs.
In A Hurry? Here's The Winner From Hours Of Research
Editor's Choice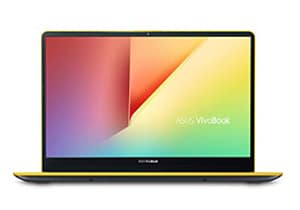 Asus VivoBook S15
Why is it better?
Lightweight ultrabook style
High end specs
Lots of extra features
Available in different colors
The Lineup At A Glance
The Contenders For Best Laptop Under 700
1. HP Pavilion Gaming Laptop – Best Gaming Laptop Under 700 Dollars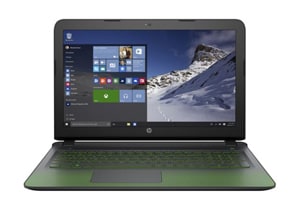 If you don't have enough money to buy a thousand dollar gaming rig, you won't find a better budget gaming laptop than this HP Pavilion — especially if you like the neon green color scheme!
Excellent processor and GPU
Low price
Backlighting only available in green
No solid state drive
Key features & details
2. Dell Inspiron 15 5000 – Best College Pick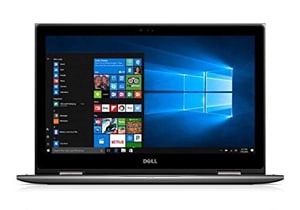 Need a portable computer that's powerful, adaptable, lightweight, and at a low price so you can still afford books for the semester? Dell's Inspiron is our pick for the best laptop for college students under $700 currently available.
No solid state drive
No optical drive
Key features & details
3. Acer Swift 3 – Top Business Choice
Looking for an extremely dependable laptop that will last a whole work day before needing to connect to the power outlet? The latest model Acer Swift is our top pick for the best business laptop under $700 right now.
Excellent specs and high end display
Fast boot up with a solid state drive
No touch screen
RAM can't be upgraded later
Key features & details
4. Lenovo Yoga 730 – Best 2-In-1 Hybrid Laptop
Do you prefer versatility and portability over all other features? The Lenovo Yoga is our pick for the best 2-in-1 laptop available under $700 on the market.
Thin and lightweight
High end CPU
Smaller storage capacity
Highest price
Key features & details
5. ASUS VivoBook S15 – Best Overall Under $700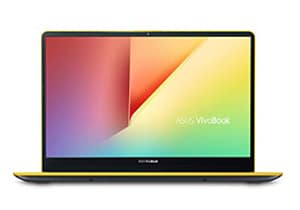 Looking for the cream of the crop in terms of high end specs, extra features, and plenty of personalized color options? The VivoBook S15 is our pick for the best overall laptop under $700 for any kind of user!
Ultrabook sizing and weight
Excellent specs
High price
No dedicated graphics card
Key features & details
6. Dell Latitude 3180 – Best College Laptop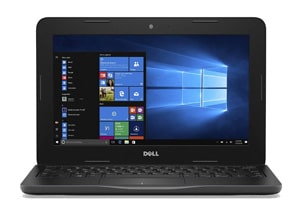 If you are looking for the perfect college laptop to take with you to class, but are on a budget of under $700, you should take a look at the Dell Latitude. It comes with Microsoft Office pre-installed and is running Windows 10 Pro.
Microsoft Office Pro Preinstalled
Windows 10 Pro
Small, portable size
Low resolution screen
Small storage space
Dell is a great brand if you are looking for a budget laptop. The Latitude 3180 is a great companion for any college student.
Key features & details
7. Microsoft Surface Laptop – Best Thin and Light Laptop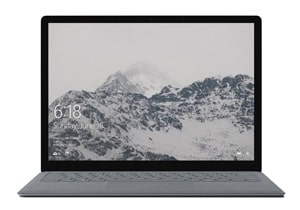 The Surface Laptop is a beautiful mix of stylish design and functional specifications. The internals are fast enough to do whatever you need, and it is slim and light enough to carry with you all day. A win win!
Beautiful display
Thin and light
Only 4GB of RAM
Small storage space
The Surface line of products from Microsoft is known to have beautiful design and outstanding displays. This laptop doesn't stray from that formula, and it makes it one of our favorite laptops on the market.
Key features & details
8. HP Pavilion x360 – Best Laptop for Artists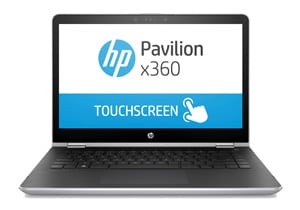 The Pavilion x360 is a great 2-in-1 laptop that comes in at a very competitive price point. With a core i3 processor and 8GB of RAM, this beauty has more than enough power to run photoshop or your favorite art app without an issue.
Decent battery life
Nice display
Pen included
Only 128GB of storage
Integrated graphics
If you are a practicing artist or an aspiring one, you should consider picking up a HP Pavilion x360. With the included stylus and the capable specs, this laptop can help you create better art.
Key features & details
Criteria used for evaluation
Design
While many laptops in this price range will have very similar specs, they often differentiate themselves through overall weight and display design.
To get the most RAM and biggest storage capacity, we recommend sticking with 15.6 inch models in this price range.
Even at that standard size, you can still find plenty of thin and lightweight ultrabook models that are 4 pounds or less, however.
That's particularly helpful if you'll be carrying your laptop around between home, work, or school on a regular basis.
Don't forget to look for extras like high end Corning Gorilla Glass either, as that can make a sub-$700 laptop much more attractive than more expensive models!
Features
Aside from the specs like RAM and CPU speed, it is absolutely critical to compare the extra features between models to ensure you get the best deal and most options.
When models in this price range have similar specs, we recommend picking a unit with a fingerprint scanner and backlit keyboard for the best experience.
There's plenty of variety available in $600 – $700 machines outside those features as well. Hybrid tablet / laptop models are available here, as well as traditional portable computers to sit on your lap or a desk.
Touch screens are becoming the norm, and it won't be long before most laptops come standard with touch functionality.
Having a touch screen makes it easier to use some Windows 10 apps that are meant for tapping rather than clicking.
Overall Performance
After deciding on size, weight, and design, your main concerns should be in how fast your laptop can load apps and boot up Windows.
To get the best performance at this price, we recommend sticking to a minimum of 8GB of RAM and a 7th gen processor. If you can bump up to 16GB or get an 8th gen, then even better.
In most cases, you won't find a full rack of 16GB unless you pick a refurbished model, which we didn't include in our picks.
When you get into this price range, you can also often find laptops with dedicated graphics cards.That can be a big selling point if you want a work machine that's also capable of high end gaming in your spare time.
Gaming Performance
When spending this amount of money, you want to make sure you get stable frame rates at decent graphics settings no matter what kind of games you play.
At this price range, we recommend GeForce GTX 1050 as your bottom line graphics card, with little to no wiggle room. In some cases you may even be able to find machines on sale with a GTX 1050i for slightly increased performance.
Laptops with integrated shared graphics exist in the $600 – $700 range, but they aren't even worth considering if you intend to use the computer primarily for gaming.
Be sure to get a full HD screen with 1920 resolution as well, so your games always look their best!
Battery
While more battery life is always better, the specific number of hours you should look for will vary depending on your usage needs.
You'll find that many machines with larger, higher end displays tend to have less overall battery power.
We've picked a range of models below that cover the gamut in battery life, but in most cases we recommend picking a unit that estimates between 8 – 14 hours so you don't need to frequently plug into an outlet.
In terms of battery life, there's simply no way around it — you will always get less charge with gaming models unfortunately, as the GPU uses up more power. Be on the lookout for anything with 5 – 6 or more hours of battery life for gaming models.
Frequently Asked Questions
Is it okay to buy a refurbished laptop?
Yes! As long as the seller of the refurbished item has a lot of positive reviews and is well known in the space, we often suggest people pick up a refurbished model to save a bit of money.
Can you game on these laptops?
No, generally speaking. They just don't have enough graphical horsepower to pump out a high quality experience.
Resources