If you're reading this now, it's because you want to find the best i7 laptop for your CPU-hungry applications. But there are just so many options to choose from, and that number is always increasing!
That's why we took the initiative and decided to find you all the best i7 laptops available in 2020. We've looked at every i7 model in the market and come up with 5 contenders for any kind of user on any budget.
Picking The Best I7 Laptop
Going with an i7 processor means you'll have better speeds for multitasking. In particular, these models are all meant for running multiple programs or web browser tabs simultaneously.
You will also get better performance with multimedia activity such as music, video streaming, gaming, and so on. There's a very wide range of models available that include i7 processors, however.
If you plan to use high end video editing software, your needs will differ from someone who just wants to surf the web or from someone who wants to play new games.
Below we cover the best i7 laptop models currently available at each price point and for each individual type of use.
In A Hurry? Here's The Winner From Hours Of Research
The Lineup At A Glance
The Contenders For Best I7 Laptop
1. Apple MacBook Pro 13 – Best Apple Option
The Apple MacBook Pro 13's best feature is its fast processing speed. Therefore, individuals with projects or jobs that need multitasking skills would appreciate its speedy nature.
In-built Siri support
Great sound quality
Sharp picture quality
Fast processing SSD
Touch Bar
Key features & details
2. ASUS Zenbook 13 – Best Value Option Under $1000
For a mid-budget laptop, the ASUS Zenbook 13 offers a great battery life and all round solid performance. Therefore, it would fit in well with students.
Good battery life
Sleek design
Loud speakers
Less bloatware
Several connection ports
Poor display
Cramped keyboard
Key features & details
3. AlienWare M15 Gaming Laptop – Best for Gaming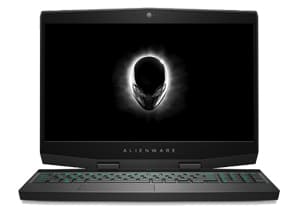 Looking for a light and easily portable gaming system? The Alienware M15 gaming laptop offers this as well as an above average battery life.
Lightweight
Good battery life for gaming
Great visual display
Sleek design
Thunderbolt 3 port
Bottom gets hot
Thin sound
Key features & details
4. LG Gram Thin and Light Laptop – Best Portable Laptop Pick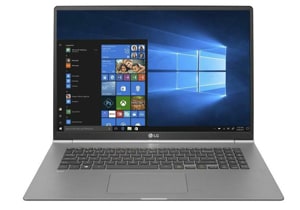 The lightness of the LG Gram Thin and Light Laptop is a great attraction as you have enough display room with less hardware to carry around.
Good battery life
Added security with fingerprint reader
Light laptop for 17-inches
Vivid display quality
Loud speakers
Key features & details
5. Acer Spin 3 Convertible Laptop – Best 2 in 1 Laptop
The Acer Spin 3 is a flexible yet affordable laptop system for all types of users.
Good battery life
Okay speakers
Affordable
Multiple connectivity options
Sleek design
Key features & details
OK, But What Does I7 Really Mean?
Computer processor, for both desktops and laptops, come in a dizzying array of names. You'll see names like Kaby Lake, Coffee Lake, and read descriptors like i3, i5, and i7.
At the moment, the i7 line of Intel processors are among the best available, offering faster speeds than older i5, i3, Celeron, and Pentium models.
Choosing the right i7 laptop shouldn't revolve around how much RAM the laptop has, or what type of storage it has. It should be based on the following:
The Intel Processor Suffix
The Cache
The Turbo Boost
Hyperthreading
You may think that the letters after the processors are just a part of the processor generation. Guess what? No…
The i7 processor's power and capabilities are separated and indicated by the suffix you'd see at the end of the name of the processor. Here are what these letters mean at a glance:
S – Optimized for performance
HK – (H) High-performance graphics, (K) Unlocked
HQ – (H) High-performance graphics, (Q) Quad core
U – Ultra-low power consumption for longer battery life but lower performance
We recommend you get the U-series i7 for heavy multitasking tasks or for daily work tasks, one with an 8MB cache memory. This should be enough to give you the processing power and thrust to do everyday work tasks and processes without a need to spend a lot of money.
Hyperthreading on the other hand is a processor's ability to perform and process data faster. This acts as a multiple-processor processing data at the same time.
With more threads working together, the workload is cut significantly.
Why Are I7 Processors Better Than I5?
Most i7 processors have four to six cores, while a few still stick to the older dual core model. More cores means more ability to multitask without slower speeds.
The i7 series also features faster speeds while engaging in Turbo Boost, which increases the clock speed when fewer cores are in use. This is basically built-in overclocking, so you don't need to make any changes yourself.
Critically, the i7 line includes a larger cache than i5 or i3 models. The cache is used for storing numbers during repetitive tasks, like updating spreadsheets, working on a text document, and so on.
When performing those sorts of tasks, you will get a much smoother experience with any of our best i7 laptop contenders.
Is There A Processor Line Better Than The I7?
As with all technology, there's always something new and better on the horizon. Of course, there is actually a higher end CPU line available now, and its referred to as the i9.
With the i9 version, you get increased speed, extra cores, and even better cache sizes. You will pay a premium to get such cutting edge tech in a laptop, however.
For the time being, laptops equipped with i9 processors are usually double (or more) the cost of their i5 and i7 counterparts. For most users, that level of speed just isn't necessary.
Finding A High End I7 Laptop At The Right Price
Whether you need to stick a budget under $500 or want a high end gaming or video editing machine, one of our contenders for the best i7 laptop should fit your budget and usage.
Having a hard time choosing which is best for you? Hit us up down the comments and we'll be happy to help you out.
Frequently Asked Questions
What is the fastest processor for a laptop?
There are different processors such as Core i3, Core i5 and Core i7. Out of these three, Core i3 happens to be the slowest while Core i7 is the fastest.
Is the Intel Core i7 better than the Core i5?
The Intel Core i7 has better processing capabilities than the Core i5. For one, they are better at multitasking, gaming and high performance tasks.