When we first laid eye's on the ExoPC late night in a hotel room at Computex we knew the afterhours setting meant that we were getting our hands on something special. At the time we had little faith in Windows 7 tablets, actually that attitude hasn't changed, except when it comes to the ExoPC. I said it in June and I'll say it again, the ExoPC UI makes Windows 7 tablets viable. The UI is zen like in appearance with a series of circles, interacting with the 44 dots is almost like playing with bubble wrap, you just want to keep pressing them to see what happens. Lucky it comes with its own store and a flurry of applications so you won't easily get board and discover you are in fact in an empty ecosystem. Its capacitive touch screen is very responsive and offers the snappy experience we all look for in a tablet. I'll lead with my video and you can read the rest of my review below.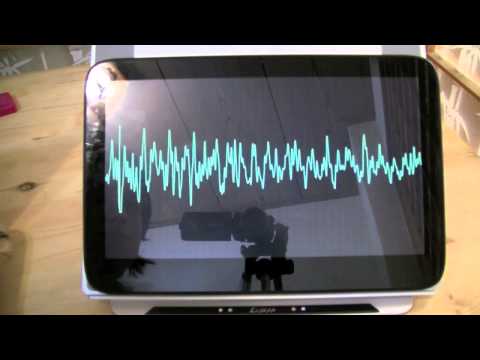 Hardware
Hardware wise the ExoPC runs on the Intel Atom N450 but its topped off with the Broadcom Crystal HD card which allows 1080p playback. This is something that we love, the 11.6 inch frame is larger then most tablets on the market but it makes it better device for watching movies. I'm not a fan of glossy displays as I think it makes them useless in mobile computing scenarios. But in this case I don't mind because it is 11.6 inches and 2.09 pounds its main focus is going to be at home and not as a mobile computing tablet. It is still thin enough that you could take it with you if you wanted to watch a couple of movies, it just can't compete with the battery life offered by the iPad.
If you position this tablet as a device that you are going to set on your breakfast tablet to read the paper, letting the kids play with while you are cooking dinner or to do some sofa surfing then you've found the right device. You're never far from an outlet and its under 4 hours of battery life is manageable while kicking around the house. Luckily this is exactly the scenario the devices is being tailored towards, which is why it comes with Windows Home Premium over Starter which is typical on this CPU. Windows 7 Home offers integration with home media which the artificially limited Starter does not. It is tailored to be a couch surfing device.

I spent some time on my couch with the ExoPC and I have to admit that I did find it a bit heavy and needed to settle into the right position for some serious playtime. When I compare my time on the couch with the iPad vs the ExoPC I find that I have a very similar posture, I just notice the weight of the tablet sonner when I'm using the ExoPC.
Battery Life
When it comes to battery life I always think more is better. This is one of my major issues with the device although I hear ExoPC has a stand with integrated battery in the works, which would double the battery life. One thing that I found a little odd while testing the battery was that regular SD files & 1080p HD files diminished the battery at roughly the same rate as I got just over 3 hours or exactly two movies out of both file types. The screen brighten was at 75% as I wanted to enjoy the vivid colours of my films. Usually I expect that SD files will provide a few extra minutes since they are less intense on the CPU. This is something that I might continue to play around with as there might be a way to configure the system.
Screen / Form Factor
For consuming media it is really a great device since its got the larger frame it offers 1366 x 768 which on a 10.1 inch netbook is a little to small when you are watching a movie in letterbox. The other complaint with 1366×768 on a 10 inch device is that its just too darn hard to click on things! Luckily this is not the case with the ExoPC's Media Player. They've customized their player for the touch screen which makes it easy to operate. The volume is missing at this stage of the game but its coming in an update in the next month or two. Accessing media files on a Windows tablet hasn't been great since I often open wrong files, but ExoPC has implemented a file launcher that makes you forget you are even in Windows. Its set up with circles where the files would be which is much easier to navigate.