When we first saw the ExoPC at Computex 2010 we fell in love with the zen filled circles and the way the it made a Windows 7 tablet a viable product. It's only been two months and this 11.6 inch tablet continues to impress with the sheer volume of high quality touch screen apps. Accessing these apps is as much fun as playing with a sheet of bubble wrap! – the zippy touch screen apps providing a satisfying pop. The sheer volume of 1,000 free apps that they are planning to launch with is impressive and all the games I saw were polished products. Scolling through the gambit of games and apps I felt like I didn't know how to do my job of discovering great apps for you guys. I've been looking for touch screen games like these that exisited outside of the iPad and hadn't come up with 1/8 the volume that ExoPC presented to me. Oh! And you can multitask while running these apps too!
Without an ecosystem any tablet will fail. Hardware is not why Apple has no competitor, it's Apple's ecosystem that makes the iPad fun and useful. Another reason that ExoPC is doing something a little differently is that they provided demo units to their forum community members rather then press first. This approach is unique and I like it even though some press have gotten their knickers in a knot that they didn't get it first. Giving the units to the community means that they that have it in the hands of people who want to see the product succeed and give them positive feed back, rather then to feeding it to the sharks.
There are a few concerns about the weight and the battery life. Even though the ExoPC has dropped 100g it still weighs in at 940g and I already think the 800g iPad is too heavy so this tipping the scales has my wrists burning. The battery life leaves a lot to be desired, 4 hours isn't enough these days for a mobile device. ExoPC will have to make it clear that they are positioning this tablet as a home device. There is nothing wrong with that as long as you admit it and aren't trying to be something you're not. They are planning on offering an tablet stand with integrated battery that will offer an additional 3 hours of battery life raising the bar the 7 hours. The weight of the device demands a stand so they might as well have one with an integrated battery.
Whether or not we we'll be left with a boring sheet of plastic that is the Windows 7 tablet depends on the apps. At first glance the answer is yes, but only long term use would tell if this Windows 7 tablet has what it takes. (The review unit is 'in the mail', so we hope to have the answer to that question next month.)
If you are looking to pick it up it's going to start in Canada (Score Canada! Finally we get something first!) and retail for CAD $649 but the street price in the US will be $599 and the 64GB version CAD $749 (about $720). It's available for preorder now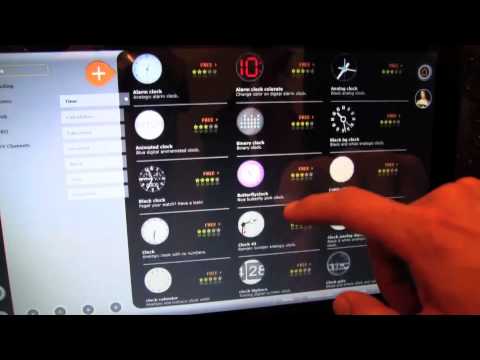 Here is a spec sheet which I pulled from the ExoPC website comparing it to the iPad. The most significant hardware change is the addition of a SanDisk SSD and the loss of GPS. Final versions of the ExoPC may be getting GPS, though it's not a certainty at this point.

For more information on ExoPC please visit their website