German company Mirabyte has created FrontFace which is a custom user interface designed to run on top of Windows. Its goal is to improve the touch capabilities of Windows 7 tablets by providing large touch friendly icons for switching between applications and getting them going. Sascha had a chance to take an early preview under the microscope and make a hands-on video with his ASUS Eee PC T101MT.
FrontFace also includes some of its own apps like a notification center and a feed reader but since this is an early preview version support for actual applications is still in the works.  In the final version we should expect to see music, photos and video viewer which will of course be customized for touch.
This is a great first look at a pretty exciting UI for Windows 7 tablets, we're pretty excited to see how the finished product deals with Windows 7 apps. If you want to check out Miravyte's website for updates: http://frontface.mirabyte.com/ For now we have Sascha's walk through below! Enjoy!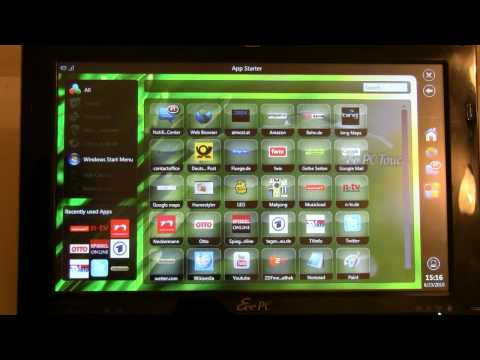 In the video Sascha mentions the ExoPc which is by far our favorite Windows 7 UI to date. Here it is below in case you were interested.