Update: Not that you'll be disappointed but Engadget has confirmed via Acer that the Aspire One D255 will not be hitting the US.
Early in August, Acer launched the Acer Aspire One D255 netbook in Taiwan. Despite a previous leak mentioning a dual core Atom N550 processor it actually comes with an Atom N450 processor. Interestingly, Acer is having another go at a dual boot Android and Windows XP as we saw on the Acer Aspire D250 – this is the main draw of this netbook because the chassis (same as the Aspire One 533) and specs are nothing new (typical netbook specs with a 3-cell battery good for up to 4 hours). So far the D255 does not seem to be for sale outside of Taiwan.
Now we've got our hands on with the Acer Aspire One D255 up online thanks to Sascha. To get Android on board, you have to go through the typical Windows XP install, then set up Android through an app Acer provides in the start menu. From then, it'll boot up in Android first, then you can optionally boot in Windows from Android.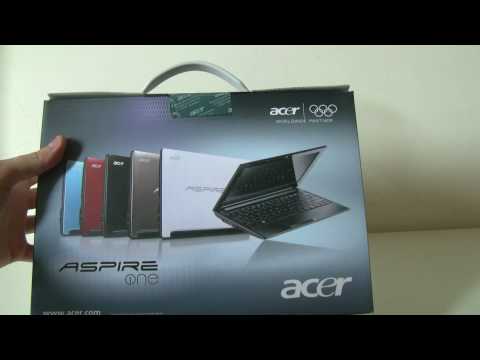 We will have more information about Android on this netbook once we figure out how to switch languages but I wouldn't expect much progress since we last saw the D250 with Android – it is still primarily an OS for smartphones for use with finger touch though it is making decent progress in the tablet space.