One of the coolest things we saw on Android Jelly Bean was the voice search option. Via Google Chrome, it found its way to our desktops and laptops, but the apps for iOS and other versions of Android lay in wait for an update. The new Google Search app is now available for Android devices (even those which won't get Jelly Bean) and "coming soon" for iOS.
In a YouTube video Google shows off their Advanced Voice Search on the iPhone. The specialty of the Voice Search is not the voice command to search, but the fast responses based on Google's Knowledge graph. It's clearly Google's answer to Apple's Siri: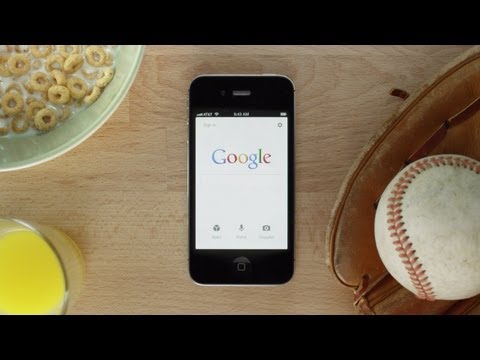 In addition, Google has added to its translation service. Now, when monolinguals find themselves in a foreign country cursing their inability to read important signs or menus in restaurants, they can take a picture of the text and Google Translate will decipher the words in the image. 'Tis truly a blessing for all who travel.