The Nexus 7 is such a good bargain that people everywhere are dreaming up creative ways to use the new 7-inch tablet. Its Nvidia Tegra 3 processor and new Android 4.1 "Jelly Bean" operating system make it extremely popular. Inevitably, people are designing like crazy with the Nexus 7 in mind. Sonic Electronix has presented an interesting approach. The inventors have built the Nexus 7  into the dashboard of a Dodge Ram pickup truck transforming the tablet into the ultimate in-car entertainment hub.
You can control the volume using a controller that is connected to the headphone jack. If necessary, you can even remove the tablet from the center of the dashboard. The deep seated position of the tablet might not be quite optimal, but it's an impressive display of a new use for the Nexus 7 tablet. Sadly, this won't work so well on a more eco friendly form of transport like a bike, but maybe the Nexus 7 will make its way into other cars in the future instead of Dodge Ram gas guzzlers.
Check out the video and enjoy!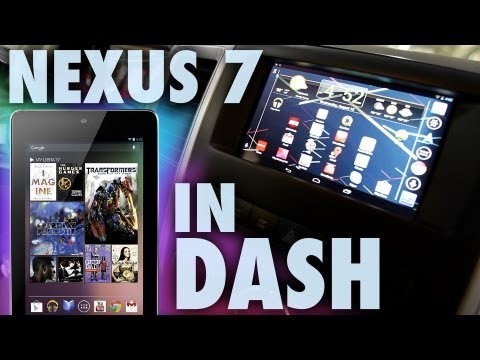 Source: GetGoodsBlog