There is a new launcher that is getting a lot of attention and it has just hit the Google Play store. The Chameleon launcher is a home screen replacement for Android tablets and it look pretty fantastic. Even though its in the Google Play store and you can download it, it won't actually work unless you're one of the early Beta testers, so don't get too excited just yet.
The launcher is still in Beta and does still need some work before it will be available for public release. To give you an idea of some of the screes, we've got some screen shots here:
In case you want more, we've got a quick walk through video of what they've just launched.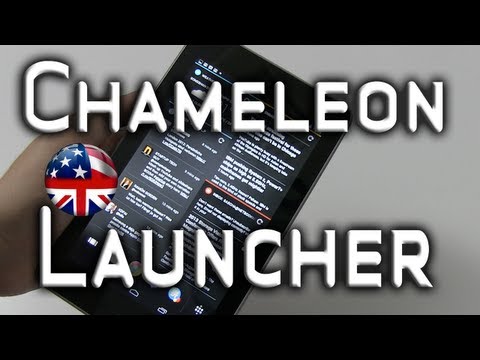 The new app is available right now on the Google Play Store but remember, it won't work unless you're a backer and have valid sign in credentials.