We already unboxed the new 13 inch ASUS Zenbook and made a brief walk through video of the ultrabook. Now, in addition, we've added a direct comparison video between the UX32VD and its predecessor the UX31E. The new Zenbook outclasses the earlier model in a few key areas. The main attraction for the new model is the battery power–48 vs. the 50 Wh of the earlier model. The Ivy Bridge CPU also cuts down on power usage in comparison to the Sandy Bridge architecture of the UX31E. The UX32VD Zenbook also has the NVIDIA GeForce GT 620M GPU.
The resolution of the display on the model shown in the video below is only 1366×768 and it is matte instead of glossy. Variations of the new Zenbook are available with higher screen resolutions. The keyboard on the new model is also sturdier and gives strong physical feedback– a great improvement over its predecessor's.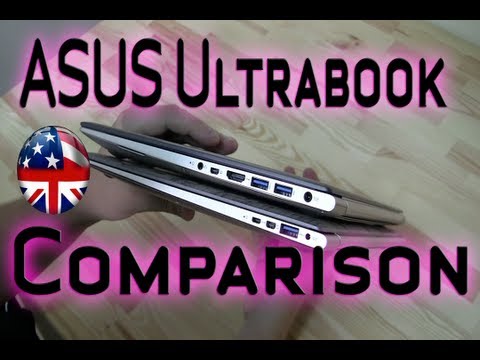 The UX32VD weighs a little more than the earlier model at 1.45 kg vs. 1.3 kg, but it has a lot more ports. The new Zenbook has 3 USB 3.0, HDMI, display port and a 4 in 1 card reader.