It's no secret that Samsung has been working for some time on flexible AMOLED display's. As far back as 2010 Samsung has been showing off prototypes like in the video below. We've been waiting a while to see these hit the street and it looks like Samsung will be launching later this month.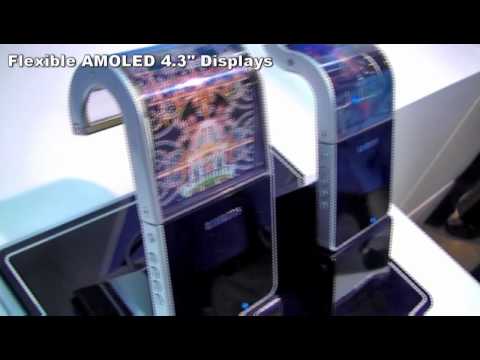 The new Youm panels will be very thin — around 0.6mm — in comparison to the current-generation which measures around 1.8mm. The only problem is the display's won't actually be flexible, well technically they will be but the protective inflexible glass coating will stop them from bending and rolling.


So we'll be seeing incredibly thin panels measuring around 1mm thick with protective glass on top but we can expect the plastic coated flexible panels in the future. These truly flexible display's should hit the street in 2014 which seems like a real possibility since it looks like they're meeting in 2012 goal for phase 1.